BMW X5 E70 2007 review

Here we are, on the jagged Aegean coast near Athens, for the launch of a car bearing a feted German badge and is built in an American town named for the ancient Athenians' feared and loathed rival.
But although BMW's X5 is built at Spartanburg, South Carolina, there's nothing remotely spartan about it.
If there's something unintentionally perverse in this tangle of geographical and cultural wire-crossing, it's also apt.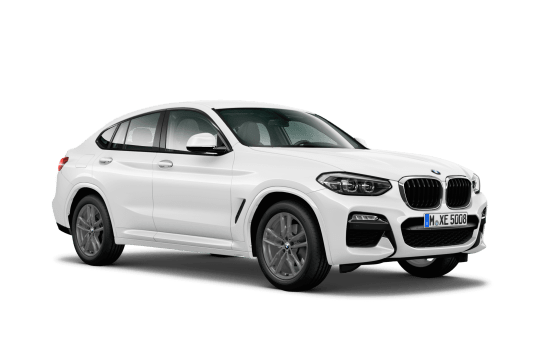 Explore the 2007 BMW X Models range
After all, what could be more perverse than giving a world already shocked and awed by oil prices, and aghast at greenhouse emissions, ever bigger and heavier luxury SUVs?
Yet we can't get enough of them — witness the procession of new and forthcoming releases from this year and the next. It's a segment that not only survives, but thrives.
And it's one in which the new BMW X5 — the reason we happen to be pondering these modern mysteries on this fabled Attic shore — will continue to contend for leadership with the Mercedes-Benz ML. That would be BMW's feared and loathed local rival.
More than 600,000 X5s have been built in the US since 1999, the vast chunk of them for the people who gave the world that much-cussed acronym SUV — sports utility vehicle.
Except, they tell us, the X5 is an SAV: sports activity vehicle. Yes, they're still built under German auspices, by Americans, and by and large for Americans — and large Americans at that.
But it seems the SUV acronym is just too, well, utilitarian. Or maybe it's a case of if you can't beat 'em, differentiate from 'em.
Certainly, there's no hiding the new X5. It's less confrontationally planed and squared than its Banglesque predecessor, making for much greater visual commonality with the smaller, recently facelifted X3. Which means it still won't overjoy the aesthetes.
And the bigger of BMW's SAVs (if we must use that term) is even more so. Bigger, that is.
Almost five metres long by two wide, and weighing nearly 2.25 tonnes in the case of the top-spec model, it seats four in luxury, five in comfort and two kids in the optional third row — the first such provision in a Bimmer.
When only the front seats are in use, you have 1750 litres of load space. It's also ballsy enough to tow a truck. Or another X5.
A first in a vehicle of this type is the heads-up display that conveys to the driver his speed and a satnav route without eyes having to stray from the road. A rear-view camera conveys the presence of pedestrians.
Best of all the inclusions in the fruit basket are the so-called "favourite buttons", to augment the universally derided iDrive multimedia system.
Widely known as "i-distract, i-crash", this embodiment of form over function was supposed to eliminate such commonplace items as dashboard buttons via a console knob — one which, on average, takes four movements to do what was conventionally achieved in two.
So the return of humble buttons heralds not only a tacit admission that iDrive is rubbish, it also imbues top-spec BMWs with the functionality enjoyed by the owner of a Hyundai Elantra.
To the front, there's a choice of three engines, all driven via a six-speed automatic transmission that employs a seamless electronic gear selector.
The 3.0si is the latest in Bimmer's long line of feted in-line petrol sixes. Good for 200kW and 315Nm, available from a low 2750rpm, it moves the X5 to 100km/h in a claimed 8.1 seconds.
Yet, next to those bare numbers, and as is so often the case these days, the 173kW 3.0 diesel makes a compelling case.
Lighter than previous oilers, thanks to an aluminium crankcase, it cranks out 520Nm between 2000 and 2750rpm.
The diesel is two-tenths of a second slower to 100km/h than the petrol six, but returns a claimed combined economy figure of 8.7 litres per 100km — the 3.0si uses almost two litres more 95-octane unleaded over the same distance.
At least that's what's conveyed by official figures. The 3.0si wasn't available at the launch, leaving us to try the diesel and another petrol engine, one that is decidedly more Spartanburg than spartan.
The throbbingly excessive 4.8-litre V8 is a 261kW/475Nm juggernaut that does the sprint to 100km/h in a claimed 6.5 seconds, and drinks an alleged 12.5 litres per 100km.
The latter figure seems wildly optimistic on the basis of our jaunt in the V8, but you won't care that Bob Brown despises you.
Seated high and mightily above the humble four-cylinder hatches that comprise much of the local auto landscape, the V8 is an unapologetically tarmac-loving performance machine: one that can, indeed, be called an SAV.
A tuneful creature that loves to rev, it made short work of the narrow strips of tarmac that have been gouged into the rocky hillsides of Attica.
The Adaptive Drive system uses active roll stabilisers and electronic dampers to almost eliminate body roll or pitch.
Active steering and variable all-wheel drive complete an engineering package that some may decry as clinical — although none could fail to be impressed by its relentless effectiveness.
With double-wishbone front suspension and communicative steering, the V8 is a joy to punt hard.
Responsive, confidence-inspiring and still completely forgiving, it's one mighty good sports machine.
And that's just great. Except that by far the majority of X5s sold will be the diesel — a model that, next to this bahn-stormer is much more SUV than SAV.
The virtues of Adaptive Drive were all the more noticeable for its absence from the diesel model we tested — although this will hardly be a concern in our country, where doing five kays over the posted limit will soon be enough to have you summarily executed.
That said, the diesel responded with all the enthusiasm its truncated rev range could muster on a choice section of mountain road and pulled on the freeway with the authority that only 500-plus Sir Isaacs can command — all the while remaining within sight of the claimed economy figure. It will be a worthy volume-seller.
The new diesel and V8 X5s will arrive in Australia next April, with the petrol six to follow later.
Prices have yet to be announced, but a mild increase on the current range would not be unreasonable.
As to specification, that's also uncertain, although we know that five-seat models will get a space-saver spare and the minority seven-seaters an air compressor and a can of goo.
All models, however, come with the dreaded run-flat tyres, albeit of the latest generation.
The fitting of run-flats means that the last vestige of pretence that the X5 will be sold to off-roading types has been abandoned.
Given the ability of the X5 on its intended tarmac habitat, that could be described as a rather SAVvy move.
Pricing guides
$13,888
Based on 68 cars listed for sale in the last 6 months
Range and Specs
| Vehicle | Specs | Price* | |
| --- | --- | --- | --- |
| X3 2.0D | 2.0L, Diesel, 6 SP AUTO | $7,100 – 11,000 | 2007 BMW X Models 2007 X3 2.0D Pricing and Specs |
| X3 2.5SI | 2.5L, PULP, 6 SP AUTO | $9,888 – 9,985 | 2007 BMW X Models 2007 X3 2.5SI Pricing and Specs |
| X3 3.0D | 3.0L, Diesel, 6 SP AUTO | $11,950 – 12,990 | 2007 BMW X Models 2007 X3 3.0D Pricing and Specs |
| X5 3.0D Executive | 3.0L, Diesel, 6 SP AUTO | $10,888 – 20,999 | 2007 BMW X Models 2007 X5 3.0D Executive Pricing and Specs |
Pricing Guide
$13,888
Lowest price, based on 3 car listings in the last 6 months
View cars for sale