BMW i3 BEV 2014 review
Malcolm Flynn road tests and reviews the BMW i3, with specs, fuel consumption and verdict.
What we like
High-tech from the ground up
Everyday suitability
Relative value
What we don't
Petrol engine noise at slow speeds in the REX - when it's operating
Suspension loses its composure at high speeds on rough roads
What we like
High-tech from the ground up
Everyday suitability
Relative value
What we don't
Petrol engine noise at slow speeds in the REX - when it's operating
Suspension loses its composure at high speeds on rough roads
The BMW i3's spec sheet is more akin to the ambitious fantasy features of a wacky Geneva motor show concept than a sub-$70,000 production model, but the first example of BMW's new 'i' sub-brand to hit Australian showrooms is indeed the latter. 
With a choice of pure-electric 'BEV' or plug-in hybrid 'REX' drivetrains, carbon-fibre construction, wool and eucalyptus interior, all wrapped in a politically-correct plastic exterior, you'd expect the i3 to cost closer to its $299,000 i8 big brother.
But no, BMW Australia has managed to price the i3 at the same level as the humble 320d sedan, with the top-spec model costing less than a 328i.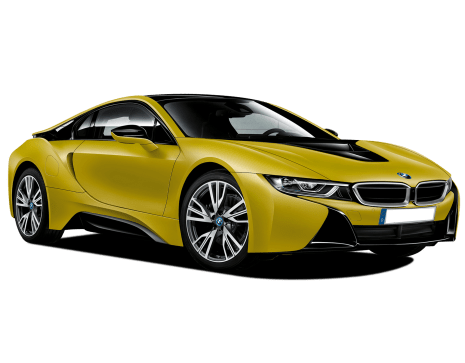 Explore the 2014 BMW i Series range
No electric vehicle or plug-in hybrid to date has boasted such a combination, all behind a premium badge and maintaining a practical four-seat hatchback package. If the i3 can back all this up with an appropriately-BMW drive experience, it is surely the most compelling electric-focused model to date.
DESIGN
Wearing the unique but still distinctly BMW 'i' design language, the i3 is the length of a new Mini Cooper 5-door and slightly taller than an X1 SUV.
Like the i8, the i3 uses BMW's LifeDrive construction, which means an aluminium chassis that links all drivetrain and suspension componentry, topped by a carbon fibre body that is wrapped in dent-resistant recycled plastic exterior panels. In other words, designed from the ground up to be an electric 'i' vehicle, and far from a reshaped Mini product.
This combination of materials created headlines just three years ago with the McLaren MP4-12C, but BMW is the first to make it mass production friendly and suited to a passenger vehicle. 
Even with the heavy electric drivetrain and underfloor lithium-ion battery pack, the i3 BEV weighs just 1195kg – or 25kg less than a Mini Cooper S 5-door. The i3 REX's range-extending petrol engine and associated bits add just 120kg. 
The i3 uses rear-hinged suicide doors on the rear to do away with a B-pillar like the Mazda RX-8 or Toyota FJ Cruiser, but the reality of the i3 is that the single door opening on each side is simpler to produce using carbon-fibre.   
The standard i3 'Lodge' interior we experienced comprises an altogether premium blend of genuine wool and leather, plus brushed aluminium details and open-pore eucalyptus woodgrain to create a refreshingly unique ambience.
Keeping with the i3's lightweight and eco-friendly theme, the dash top and door trims are made from organic Kenaf fibre, which does look like recycled cardboard, but is 30 per cent lighter and equally hardy as conventional plastic.
No electric vehicle or plug-in hybrid to-date has boasted such a combination 
You wouldn't expect anything analogue in an i3, so BMW houses the driver's instruments within a 5.5-inch digital display ahead of the driver, which is complemented by a 10.3-inch multimedia screen in the dash's centre. 
BMW boasts interior packaging for four that's comparable with a 3 Series, although reversing into the rear seats isn't quite as simple as with conventional doors.
With a combined 285-litres of luggage space (250 rear, 35 under the bonnet), both versions of the i3 will carry as much luggage as the Mini Cooper 5-door – despite hiding their drivetrain hardware under the boot floor.  
The 50/50 split back seats fold flat to reveal an 1100-litre cavity, and the addition of the REX's petrol engine and associated hardware do not impinge on cabin space. 
Both versions are also visually identical, save for a second fuel flap on the REX's right-front and 20mm wider 175-section rear tyres.
Otherwise, the i3 rides on narrow 155-section tyres on all corners to minimise rolling resistance and aero drag, wrapped around 19 inch wheels that help disguise the i3's tall-boy proportions.
VALUE
The pure-electric i3 BEV kicks off at $63,900, or roughly the same as the upcoming Audi A3 e-tron plug-in hybrid, $4000 more than the plug-in hybrid Holden Volt, more than $10,000 more than a top-spec Mitsubishi Outlander PHEV and pure-electric Nissan Leaf, and $15,000 more than the special-order only and also electric-only Mitsubishi i-MiEV. 
The $69,900 i3 REX is a fairer comparison with most of those, but the i3's premium is easily justified by its bespoke, cutting-edge construction and premium experience. 
Standard i3 cabin features include the wool, leather, and eucalyptus interior details, single-zone climate control, auto-dimming mirrors, and ISOFIX child seat mounts.
BMW's ConnectedDrive system also incorporates voice control, satnav with real-time traffic information, digital radio, Bluetooth, embedded apps and emergency services calling in the event of an accident.
A $2,200 'Driving Assistant Plus' option pack is also available, which adds lane departure warning, forward collision and pedestrian warning with autonomous emergency braking (AEB), active cruise control and tyre pressure monitoring.
Further options include 20-inch alloys ($1,000), sunroof ($2,920), LED headlights ($1,400), heated front seats ($730), rapid charge adapter ($1,000) and heat pump climate control system ($1,300).
ENGINE / TRANSMISSION
The i3 BEV is fitted with a 125kW/250Nm electric motor that sends power to the rear wheels via a single-speed automatic transmission.
Charging the 360-volt lithium-ion battery pack takes 11 hours with a standard household 10 amp power outlet, or six hours with the optional $1750 'i Wallbox Pure' charge point installed.
These times drop further when using a BMW-partnered ChargePoint public charge point however, at just three hours using an AC point, or as little as 30 minutes with one of the three ChargePoint DC Fast Charger stations currently in Australia. 
The i3 comes with the BMW-familiar 'Comfort' and 'EcoPro' driving modes, but the usual 'Sport' mode makes way for 'EcoPro+', which pares back most ancillary functions to eke out every last km from the battery pack.
The i3 BEV carries an official range of 160km in 'Comfort' driving mode, which steps up to 200km in the 'Eco Pro+' mode.
The i3 REX adds a 650cc two-cylinder petrol engine from BMW's motorcycle range, which automatically cuts in to charge the batteries when needed and extend the official range to 300km – but is not connected mechanically to the drive wheels.
The i3 REX does lose some EV-cred with its fossil-fuel additions, but its official combined fuel figure of 0.6L/100km will now hold top-billing on the Green Vehicle Guide's honours list for petrol-fuelled models. The previous best was the Holden Volt at 1.2L/100km.
Like most modern electric cars, the i3 delivers surprising performance. The BEV's claimed 7.2 second 0-100km acceleration is one tenth faster than a 320i, and a match for the Lamborghini Urraco from the 70s - for the record.  
The heavier REX stretches this out to 7.9 seconds, but is still a match for a current Mazda MX-5.
Arguably most impressive though, is the BEV's 4.9 second 80-100km/h claim, which is equal to the pretty-darn-quick 435i. The REX is rated at 5.6 seconds for the same measure, but will tackle motorway slip lanes with aplomb. 
What happens when it runs out of electric juice? BMW Australia i3 product manager Brendan Michel told CarsGuide that the i3 REX's petrol engine is able to deliver enough charge for the i3 to still accelerate to 100km/h in about 15 seconds and cruise at 120km/h.
Not bad for a worst-case scenario, but ultimately limited by the REX's 9-litre fuel tank. 
SAFETY
Standard safety features include six airbags, ABS, stability control, traction control, cruise control, reversing camera, an automated parking system and front and rear parking sensors.
Euro NCAP has only rated the i3 with a four star safety rating however, losing points for its side impact pole, rear impact whiplash and pedestrian protection results. 
DRIVING
We drove the REX version of the i3 at its Australian launch, and the expected first impression from behind the wheel is that of silence. 
Like all electrically-assisted models down to the comparatively mainstream Toyota Prius, the only thing that ignites after pushing the start button are the dashboard lights that alert you of the car's awakening. No starter motor, no petrol engine kicking into life as the electric motor is simply ready to go. 
The i3's unique gear selector is located on the top-right of the steering column, and is a simple twist-action affair that scrolls through the standard D, N and R slots, with P and the engine Start/Stop button located nearby. Hardly rocket science.
Moving from rest, the silence continues to about 50km/h, where tyre and wind noise start to make their presence known. Not intrusive, but you're simply aware you're moving. 
You'd expect a carbon-bodied car wearing rubber band profile tyres to resonate over bumps like a hollow cricket bat, but the i3 is more supple and refined than a 3 Series. 
Acceleration is the expected light-switch responsiveness you expect from an electric motor with its intrinsic max-torque from rest. Combined with quick 2.5 turn lock-to-lock steering and a Mazda2-matching 9.8m turning circle and excellent driver visibility, the i3 is ready to dart its way through any urban Mentos moment. 
Like most electric vehicles, additional battery charge is also harvested from the i3's brakes. The BMW's regenerative system is particularly aggressive, to the point where BMW claims a 75 percent reduction in braking required for everyday driving. In reality, the i3 will almost coast its way to a red traffic light stop. 
We also had the chance to point the i3 at some genuine country roads, with a mix of steady 100km/h cruising, ribbons of corners and rough country tarmac. 
Keen to test the i3 REX's all-round performance, we left it in Comfort mode and did not spare the throttle. Delving into the iDrive menu, there's also a 'battery hold' function, which helps the i3 maintain full performance capability throughout its range by introducing the petrol motor sooner. 
The twin-cylinder engine does make a dak-dak noise when operating, but is only audible below about 50km, so only the dash display will tell you it's operating on a steady cruise. Within its range, the i3 is a very capable highway cruiser.  
Testing the i3's cornering ability, the narrow tyres do chirp sooner than you'd normally expect, but deliver more grip than you'd think considering their width. The stability control also seems to intervene sooner to no-doubt compensate for the tyres' relative lack of adhesion.
Approaching its limits, the tall body does sway more than other contemporary BMW hatches, and can pogo over bigger bumps.
You wouldn't put it in the same handling league as a 3 Series, but the i3 can be hurried along at a cracking pace. 
Using Comfort mode and about 100km with the battery hold function activated, our i3 REX showed 52km of petrol range and 17km of electric range remaining after 153.3km of rushed driving. 
Given the amount of right foot we were using, a theoretical total range of 222km was a pretty surprising result. Given some sympathy, we don't doubt the i3 REX's 300km official figure. 
Verdict
With its cutting-edge combination of body and drivetrain tech, premium drive experience everyday practicality and relative value, the BMW i3 is easily the most compelling electric vehicle to date.
Should you buy a BEV or a REX? It all comes down to how far you plan to drive it. 
Pricing guides
$72,655
Based on third party pricing data
Range and Specs
| Vehicle | Specs | Price* | |
| --- | --- | --- | --- |
| I8 Hybrid | 1.5L, Hyb/PULP, 6 SP AUTO | $94,000 – 118,910 | 2014 BMW i Series 2014 I8 Hybrid Pricing and Specs |
| i3 | —, Electric, 1 SP AUTO | $26,400 – 34,980 | 2014 BMW i Series 2014 i3 Pricing and Specs |
| i3 Hybrid | —, Electric, 1 SP AUTO | $28,900 – 38,280 | 2014 BMW i Series 2014 i3 Hybrid Pricing and Specs |
Disclaimer: The pricing information shown in the editorial content (Review Prices) is to be used as a guide only and is based on information provided to Carsguide Autotrader Media Solutions Pty Ltd (Carsguide) both by third party sources and the car manufacturer at the time of publication. The Review Prices were correct at the time of publication.  Carsguide does not warrant or represent that the information is accurate, reliable, complete, current or suitable for any particular purpose. You should not use or rely upon this information without conducting an independent assessment and valuation of the vehicle.