Lexus GS450h 2012 review: road test

Plenty of people would think business execs would have little or no conscience because they suppress emotion in favour of the corporate good.
It would be a handy attribute in the corporate jungle, that's for sure. But now, Lexus has provided an outlet for the softer centre of hard nosed execs to show through, allowing them to express a concerned "green'' side if they chose to drive the new Lexus GS450h Hybrid luxury sedan.
Premium
It will cost them though — quite a premium over the "normal'' V6 petrol GS but for that investment, they get to use less fuel, considerably less and also generate a lot fewer emissions thereby being good custodians of our children's future. Oh and by the way, the GS450h is quite the performance packaged too showing a clean pair of rears to a good percentage of cars out there.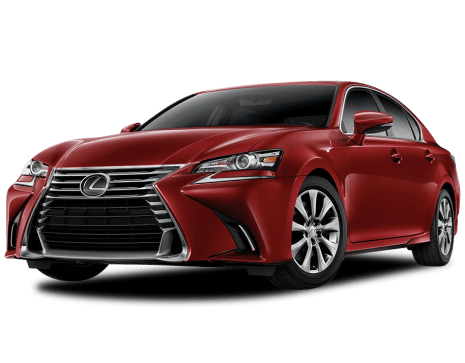 Explore the 2012 Lexus GS range
This is the second generation GS450h and far surpasses the first model which was good in parts. The drivetrain is 20 per cent more efficient this time around, it's a roomier car despite sharing similar external dimensions and dynamically, they are like chalk and cheese with the new model being more of a GT car.
Though encumbered with additional weight from a (stacked) battery pack (for less boot intrusion) and two electric motors in the transmission case, the new GS has a similar feel to the regular petrol GS range albeit with a stepped CVT transmission featuring paddle shift.
Chassis
They've made the body/chassis stiffer by a considerable degree and lighter too though the car still weighs in over 1900kg. Weight balance is a neat 50/50 which explains why it feels so planted on variable road conditions. And, remember, it's a rear wheel drive so no cheating with all wheel drive here thank you.
What is somewhat perplexing is the use of a Nickel Metal Hydride battery instead of the new tech Lithium Ion which is lighter. But Lexus reckons the older type is "mature'' technology less prone to failure. Infact, Lexus has yet to replace a hybrid battery in this country — enough said. Because it's a totally new car from the wheels up, Lexus has been able to adopt refinements across the board including the suspension, steering, brakes and powertrain.
Engine
The 3.5-litre petrol V6 uses the Atkinson Cycle which delays valve closure allowing a reduction in pumping losses inside the engine and a higher compression ratio for output gains. It has a direct injection system with two nozzles per cylinder. Variable valve timing operates on the inlet and exhaust sides so it's a fairly complex device. But the upside of this is a 0-100kmh sprint time of 5.9 seconds and fuel economy in the region of 6.3-litres/100km — phenomenal. This low fuel consumption is aided in the city by auto stop/start.
Maximum output with the petrol and electric engines combined is difficult to nail but Lexus says it's good for 254kW/352Nm a figure that seems about right — perhaps a little under stated. The important thing is the electric motor kicks out 275Nm from zero. You can feel it off the line.
Lineup
There are three variants available, Luxury, F-Sport and Sports Luxury priced at $99,900, $111,900 and $121,900 respectively which is a $3000 reduction on the previous model despite all the extra stuff.
All three are generously specified with all manner of luxury kit, premium audio, climate control, leather, electric assistance and five star safety rating.
The Drive
Though a tad noisy under full acceleration, the trademark Lexus silent running is evident most of the time in the GS450h thanks in part to new engine mounts. It's surprisingly good to drive and quite adept in tight going. Multi drive modes are available for the powertrain and other dynamic functions. And the GS is quite good to fire up using the paddle shift and full sport on all settings. The active rear steering system on the top model further sharpens responses.
There's a definite European feel to its dynamics even if you can't get around that slurring CVT noise. It's supremely comfortable over a long drive with supple, fully adjustable seats and adaptive suspension.
The active cruise control system where fitted will run right down to a stop then accelerate away again when it's clear. Like the look of it too particularly the new spindle grille.
Verdict
The new GS450h is a strong competitor for the turbodiesel Europeans offering similar fuel economy using petrol, superior performance and comparable dynamics and feel. It's a good thing to put on your remuneration "package.''
Pricing Guides
$33,000
Based on 15 cars listed for sale in the last 6 months
Range and Specs
| Vehicle | Specs | Price* | |
| --- | --- | --- | --- |
| GS250 F Sport | 2.5L, PULP, 6 SP AUTO | $21,120 – 26,730 | 2012 Lexus GS 2012 GS250 F Sport Pricing and Specs |
| GS450h Hybrid | 3.5L, Hyb/PULP, CVT AUTO | $24,310 – 30,030 | 2012 Lexus GS 2012 GS450h Hybrid Pricing and Specs |
| GS450h Hybrid F Sport | 3.5L, Hyb/ULP, CVT AUTO | $25,300 – 31,240 | 2012 Lexus GS 2012 GS450h Hybrid F Sport Pricing and Specs |
| GS450h Hybrid Luxury | 3.5L, Hyb/ULP, CVT AUTO | $22,660 – 27,940 | 2012 Lexus GS 2012 GS450h Hybrid Luxury Pricing and Specs |
Pricing Guide
$29,990
Lowest price, based on 4 car listings in the last 6 months
View cars for sale