How do Tesla cars work?
Asked by Deebo
Answered by CarsGuide
30 Sep 2021
It's a popular barbecue or front bar topic of discussion: How do Tesla cars work? Fundamentally it's pretty simple; they work like any other car, but they use an electric motor in place of an internal combustion engine. And instead of filling them with petrol, you recharge the batteries with electricity. There are other differences, too, but that's the simplest definition of what is a Tesla, and the one that allows it to operate on fully renewable energy on some cases.
Tesla is a company founded by Elon Musk, the same guy that invented PayPal. So the company has plenty of money behind it. As well as cars, Tesla makes home storage batteries (for storing rooftop solar power) and is investing in all sorts of renewable technology and electrical components.
Over time, the Tesla cars product has evolved from a small sports car converted to electric, to clean-sheet designs for modern electric cars, SUV, pick-ups and even a semi-trailer than runs on electricity. But which ever Tesla you're talking about, they all use a common philosophy.
That starts with a battery. In the case of Tesla's current designs, that's the latest lithium-ion battery tech. Connected to that is either a single electric motor or a pair of motors that power either the rear wheels or all four wheels respectively. Just like a slot car, you feed power to the electric motor and the car moves. Of course, a slot car doesn't carry a battery, it picks up its power form the track it runs on, but even that could be a thing of the future for electric cars which might be able to wirelessly collect power through the road surface. It's not as far off as you might think.
Other differences between a Tesla (and any other mainstream electric car) and a conventional car as we know it include bakes that recoup energy as the car slows (which is used to recharge the battery on the run) and the electrification of every system that is handled mechanically by a conventional car (brake boosting, power steering, heating etc).
Another major difference is that the Tesla drivetrain doesn't feature multiple gears in its transmission. Because the electric motor offers maximum torque from standstill, the Tesla only needs one gear to achieve lots of acceleration and ample top speed.
The electric motor these days is a pretty neat piece of gear and is virtually maintenance free. It also has the potential to last a lot longer than an internal combustion engine. The batteries are also much better these days and as well as being vastly more energy-rich (their output per kg) they charge more quickly and battery life can easily be half a million kilometres. Some car-makers now offer a ten-year warranty on battery-packs. Tesla in Australia offers up to eight years battery warranty (depending on the model) but, crucially, up to 240,000km of cover guaranteeing that the battery will retain at least 70 per cent of its original capacity at that point.
Perhaps Tesla's biggest claim to fame is that it took electric cars from golf carts to a product that was sexy and in demand. The company was way ahead of the curve in this regard, but now it seems the rest of the world is catching up, and the Tesla car has more serious competition now than it ever did.
Search from Over 8,000 questions Over 8,000 questions answered by CarsGuide
Complete Guide to TESLA
Cybertruck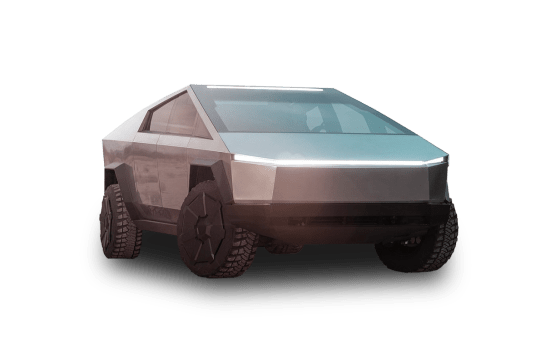 Reviews, price, specs and more