2012 Volkswagen Passat
Pricing and Specs
Click here to see 2021 pricing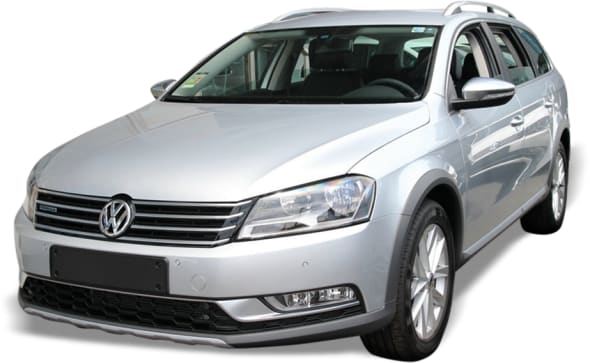 The Volkswagen Passat 2012 prices range from $9,499 for the basic trim level Sedan Passat 125 TDI Highline to $19,990 for the top of the range Wagon Passat 118 TSI.
The Volkswagen Passat 2012 comes in Sedan and Wagon.
The Volkswagen Passat 2012 is available in Premium Unleaded Petrol and Diesel. Engine sizes and transmissions vary from the Sedan 2.0L 6 SP Direct Shift to the Wagon 1.8L 7 SP Auto Direct Shift.
Price Guide
$14,886
Based on 82 cars listed for sale in the last 6 months
Explore prices for the
2012 Volkswagen Passat
Sedan
Volkswagen Passat Models
SPECS
PRICE
118 TSI

1.8L

PULP

Premium Unleaded Petrol

7 SP AUTO

7 speed automatic

$8,800 – 13,200

125 TDI Highline

2.0L

Diesel

Diesel

6 SP

6 speed

$10,900 – 15,950

CC 125 TDI

2.0L

Diesel

Diesel

6 SP

6 speed

$12,800 – 18,590

CC V6 FSI

3.6L

PULP

Premium Unleaded Petrol

6 SP

6 speed

$16,900 – 23,540

V6 FSI Highline

3.6L

PULP

Premium Unleaded Petrol

6 SP

6 speed

$14,400 – 20,350
Wagon
* Manufacturer's Suggested Retail Price
Volkswagen Passat 2012 FAQs
Check out real-world situations relating to the Volkswagen Passat 2012 here, particularly what our experts have to say about them.
2012 VW Passat short tyre life span

We contacted VW on your behalf and asked them to check into your concern. The report we received back from VW was that while the wear does seem unusually excessive for such low mileage it appears that you were not forthcoming on the state of the vehicle, that it had sustained some minor damage, which may have contributed to the excessive tyre wear. If you feel that VW has not provided you with a satisfactory outcome you could consider action under consumer laws.

Show more

What is causing my '12 VW Passat to shudder in first and second gear?

The most likely cause of the shudder are the clutches, which probably need to be replaced. It doesn't mean you will have long-term issues with the gearbox, but you could be up for replacing the clutches regularly.

Show more

Volkswagen Passat 2012: What does the flashing wrench indicator mean?

Hi Chloe, the wrench symbol is the service indicator light on this generation of Passat. I would take the car to your nearest licenced mechanical repairer and have them read the fault codes logged in the ECU, which is basically your car's brain. Basically, when a part of your car stops working properly it sends an error message to the ECU, which has an error code it can display when the mechanic plugs their scan tool into the computer. This model Passat had an issue where the service light would come on, requiring the ECU's software to be updated by the dealer. I'd take the car in and see what error codes come up as the first job.

Show more
See All Volkswagen Passat 2012 FAQs
Disclaimer: You acknowledge and agree that all answers are provided as a general guide only and should not be relied upon as bespoke advice. Carsguide is not liable for the accuracy of any information provided in the answers.