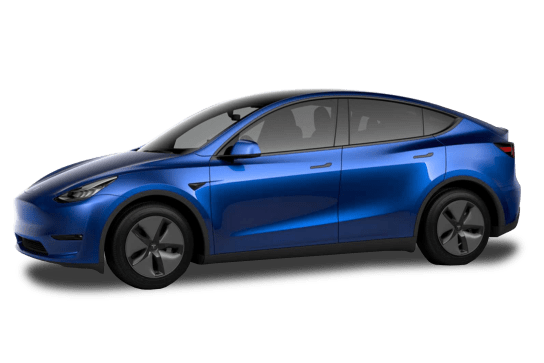 Tesla Model Y 2022
The 2022 Tesla MODEL Y range of configurations is currently priced from $72,300.
Our most recent review of the 2022 Tesla MODEL Y resulted in a score of 8.4 out of 10 for that particular example.
Carsguide Journalist Tom White had this to say at the time: After this review I have no doubt the Model Y will set the sales charts on fire. It brings all the elements buyers are loving about the Model 3 while adding a healthy dose of practicality in an approachable SUV package.
You can read the full review here.
This is what Tom White liked most about this particular version of the Tesla MODEL Y: An SUV for the internet age, Much more practical than Model 3, Long range, fast charging
The Tesla MODEL Y SUV competes with similar models like the Volvo XC60, Ford Everest and Mazda CX-9 in the Under $80k category category.
The 2022 Tesla MODEL Y carries a braked towing capacity of up to 1600 Kg, but check to ensure this applies to the configuration you're considering.
What's on this page
Tesla Model Y 2022 Price and Specs
The Tesla Model Y 2022 is currently available from $72,300 for the Model Y Rear-Wheel Drive up to $100,235 for the Model Y Performance.
Pricing guides
$86,268
Based on Manufacturer's Suggested Retail Price (MSRP)
See All Tesla Model Y 2022 Pricing and Specs
Tesla Model Y 2022 Interior
The interior of the Model Y is more spacious than its Model 3 sibling, with significantly more headroom and legroom. Synthetic leather trim is standard for the seats, and soft trims of both leather and alcantara extend into the doors and the centre console.
Tesla Model Y 2022 Dimensions
Dimensions for the 2022 Tesla MODEL Y are dependent on which body type is chosen. The maximum width and height is 1978mm x 1624mm and can vary on the basis of model.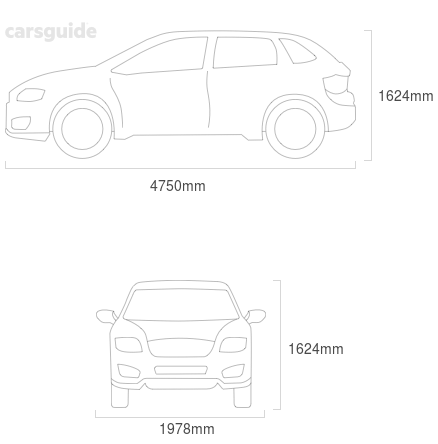 Tesla MODEL Y
Body Type
Height x Width x Length
Ground Clearance
Rear-Wheel Drive
SUV
1624x1978x4750 mm
167 mm
Performance
SUV
1624x1978x4750 mm
167 mm
See All Tesla Model Y 2022 Dimensions
Tesla Model Y 2022 Seats
The Model Y launched with only a five-seat layout in Australia, a seven-seat version is also available overseas. All Australian-delivered cars have synthetic leather trim and heated seats for all positions as standard.

Tesla Model Y 2022 Colours
There are five colours in the Model Y range, White, Black, Grey, Blue, and Red.
Pearl White

Solid Black

Midnight Silver

Deep Blue

Red Multi-Coat
Tesla Model Y 2022 Towing capacity
The Tesla MODEL Y has maximum towing capacity of 1600kg. Some models also offer heavy-duty or towing option packs which can increase towing capacity, as well as options which can hamper towing capacity. Towing capacities can vary wildly on a large number of factors. These include engine, transmission, model, and options chosen. Always check with the manufacturer or in your vehicles handbook before attempting to tow anything.
See All Tesla Model Y 2022 Towing Capacity
Tesla Model Y 2022 Boot Space
The Model Y has a boot space of 854 litres with the second row up, although this does include a large under-floor storage area. The frunk comes in at 117 litres, and with the third row down total luggage space is an impressive 2158L.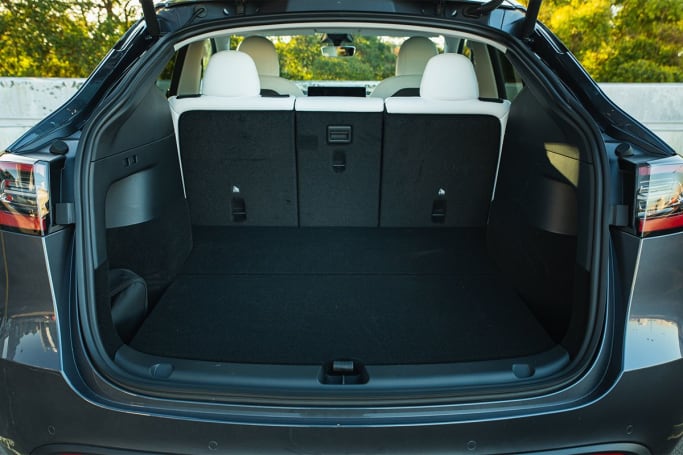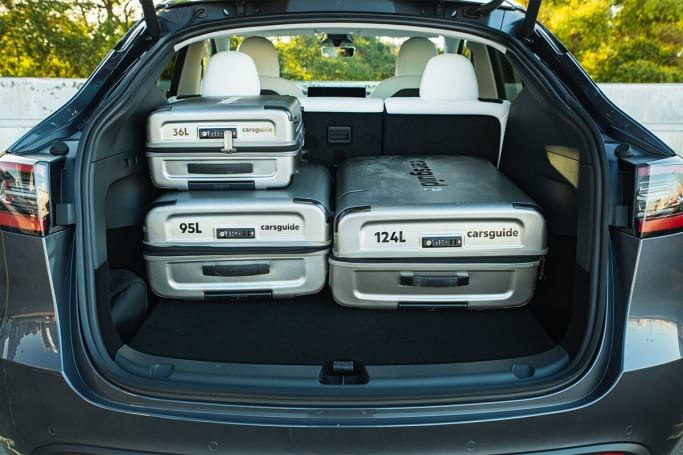 Tesla Model Y 2022 Q&As
Check out real-world situations relating to the Tesla MODEL Y here, particularly what our experts have to say about them.
How do Tesla cars work?

It's a popular barbecue or front bar topic of discussion: How do Tesla cars work? Fundamentally it's pretty simple; they work like any other car, but they use an electric motor in place of an internal combustion engine. And instead of filling them with petrol, you recharge the batteries with electricity. There are other differences, too, but that's the simplest definition of what is a Tesla, and the one that allows it to operate on fully renewable energy on some cases.

Tesla is a company founded by Elon Musk, the same guy that invented PayPal. So the company has plenty of money behind it. As well as cars, Tesla makes home storage batteries (for storing rooftop solar power) and is investing in all sorts of renewable technology and electrical components.

Over time, the Tesla cars product has evolved from a small sports car converted to electric, to clean-sheet designs for modern electric cars, SUV, pick-ups and even a semi-trailer than runs on electricity. But which ever Tesla you're talking about, they all use a common philosophy.

That starts with a battery. In the case of Tesla's current designs, that's the latest lithium-ion battery tech. Connected to that is either a single electric motor or a pair of motors that power either the rear wheels or all four wheels respectively. Just like a slot car, you feed power to the electric motor and the car moves. Of course, a slot car doesn't carry a battery, it picks up its power form the track it runs on, but even that could be a thing of the future for electric cars which might be able to wirelessly collect power through the road surface. It's not as far off as you might think.

Other differences between a Tesla (and any other mainstream electric car) and a conventional car as we know it include bakes that recoup energy as the car slows (which is used to recharge the battery on the run) and the electrification of every system that is handled mechanically by a conventional car (brake boosting, power steering, heating etc).

Another major difference is that the Tesla drivetrain doesn't feature multiple gears in its transmission. Because the electric motor offers maximum torque from standstill, the Tesla only needs one gear to achieve lots of acceleration and ample top speed.

The electric motor these days is a pretty neat piece of gear and is virtually maintenance free. It also has the potential to last a lot longer than an internal combustion engine. The batteries are also much better these days and as well as being vastly more energy-rich (their output per kg) they charge more quickly and battery life can easily be half a million kilometres. Some car-makers now offer a ten-year warranty on battery-packs. Tesla in Australia offers up to eight years battery warranty (depending on the model) but, crucially, up to 240,000km of cover guaranteeing that the battery will retain at least 70 per cent of its original capacity at that point.

Perhaps Tesla's biggest claim to fame is that it took electric cars from golf carts to a product that was sexy and in demand. The company was way ahead of the curve in this regard, but now it seems the rest of the world is catching up, and the Tesla car has more serious competition now than it ever did.

Where is Tesla made?

While the city of Detroit, Michigan is the cradle of the North American car industry, electric-car maker Tesla has always marched to the beat of its own drum. So even though it's a US based entity, Tesla's worldwide view and its inherent mould-breaking attitude means that its factories are in some interesting locations. But how many are there and in which countries?

Tesla currently has three giant plants across the USA, as well as a plant in China. Some of these plants make the Tesla cars we're familiar with, while others are responsible for battery and solar technology production. Tesla is also building a fourth North American plant as well as a European gigafactory in Germany, while rumours of a second Chinese plant are also doing the rounds.

Given that Tesla cars are the brand's most visible, recognisable products, the question usually revolves around where are Tesla cars made? In that case, the answer is the firm's original gigafactory in Fremont (near San Francisco in California) which builds the Tesla Model S, Model X, Model 3, Model Y as well as components for other Tesla products. The original gigafactory in Fremont is a huge facility (as are all Tesla factories) employing something like 10,000 people. It was once the site of a General Motors manufacturing plant and then a Toyota/GM joint production facility.

The Shanghai plant in China, meanwhile, is the other half of the answer to 'where are Tesla cars built'. That plant produces whole cars, including the Model 3 and Model Y and is slated to produce the forthcoming Telsa Pick-Up which has been pushed back to 2022 at the earliest.

Tesla's plant in Sparks, Nevada (Near Reno) is largely a battery factory with production of batteries for Tesla cars as well as its Powerwall home-storage battery. The Sparks plant is also a motors factory, producing the electric motors that power Tesla vehicles. The Tesla Semi (delayed but due soon) is also expected to be built at the Nevada plant.

Another Gigafactory is located in New York state, in the city of Buffalo. This concentrates on assembly of solar cells and modules as well as the superchargers that allow Tesla vehicles to be charged quickly in the field.

The factory under construction in the USA now is located at Austin, Texas and will be used to built the Model 3, Model Y and the Pick-Up. The new factory in Berlin, meanwhile, is very close to completion and will initially be used to build the Model Y.

Tesla has always been a brand surrounded by rumours, and these days, these seem to involve a second Chinese plant. The company has also established an Indian business unit, suggesting that a gigafactory on the sub-continent might also emerge.
See All Tesla MODEL Y Q&As
Tesla Model Y 2022 Accessories
Standard items on the base Model Y include 19-inch alloy wheels, LED headlights, a 15-inch multimedia touchscreen with always-online connectivity, built-in navigation, and Bluetooth connectivity. There are also two wireless charging bays, heated seats all-around, keyless entry, dual-zone climate control, and a panoramic sunroof.
Tesla Model Y 2022 Speed
The base Model Y Rear-Drive can sprint from 0-100km/h in 6.9 seconds, while the top-spec Performance will complete the sprint in just 3.7 seconds.
Tesla Model Y 2022 Wheel size
Wheel size for the 2022 Tesla MODEL Y will vary depending on model chosen, although keep in mind that many manufacturers offer alternate wheel sizes as options on many models.The wheel size available will alter the range of tyres available to be fitted.
Tesla MODEL Y
Body Type
Front Tyre Size
Front Rim
Rear Tyre Size
Rear Rim
Rear-Wheel Drive
SUV
255x45 R19 1
—
255x45 R19 1
—
Performance
SUV
255x35 R21 9
—
275x35 R21 1
—
See All Tesla Model Y 2022 Wheel Sizes
Tesla Model Y 2022 Fuel consumption
Fuel consumption for the 2022 Tesla MODEL Y is dependent on the type of engine, transmission, or model chosen. The Tesla MODEL Y is available with the following fuel type: Electric.
See All Tesla Model Y 2022 Pricing and Specs