Tesla Model X
Pricing and Specs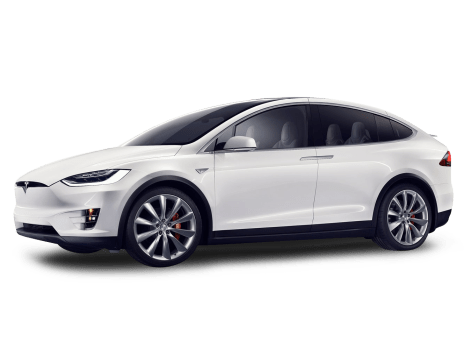 2020
From $133,900
Based on Manufacturer's Suggested Retail Price (MSRP)
2016 to 2019
$71,400 - 207,680
Tesla's all-electric Model X SUV hit Australian shores in late 2016, with current prices ranging from $133,900 for the Model X Long Range to $177,529 for the Model X Performance.
As naming suggests, the Long Range variant focuses on maximising driving distance from the all-wheel-driving dual electric motors, while the Performance version prioritises blazing pace.
The Tesla Model X Long Range will travel 575km before needing a recharge, while also featuring a hot hatch-bothering 4.6-second zero-to-100km/h acceleration time.
Meanwhile, the Performance grade will travel 550km on a full charge and sports a 0-100km/h time of just 2.9s thanks to the included 'Ludicrous' launch control mode.
Five seats are standard on both versions, but a six- and seven-pew configuration can be optioned.
Standard equipment includes 20-inch wheels, woodgrain interior highlights and the brand's 'Autopilot' semi-autonomous driving system.
Buyers can also tick an $8500 option that will unlock full self-driving capability in a future update, which includes the ability to recognise and stop at traffic lights, autonomous driving on city streets and summoning of a parked vehicle.
| Year | Price From | Price To |
| --- | --- | --- |
| 2020 | $133,900 | $177,529 |
| 2019 | $91,900 | $207,680 |
| 2018 | $93,000 | $201,190 |
| 2017 | $85,100 | $188,980 |
| 2016 | $71,400 | $170,390 |
* Manufacturer's Suggested Retail Price