Suzuki Vitara
Pricing and Specs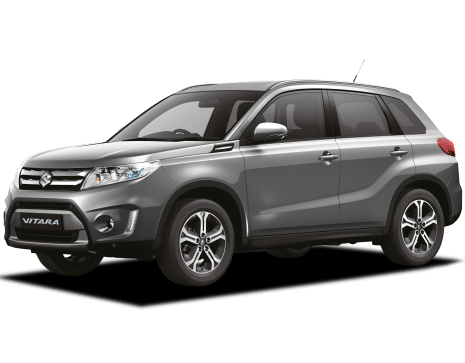 2020
From $22,490
Based on Manufacturer's Suggested Retail Price (MSRP)
1988 to 2019
$2,400 - 34,650
Suzuki's Vitara has come back from the dead, with the Japanese manufacturer reviving a nameplate it had killed off way back in 1998. Back then, the Vitara was a tiny-but-tough small SUV that did without the niceties. Happily, then, the all-new Vitara adopts a more comfortable approach. Available with a choice of petrol or diesel engines and equipped with two- or all-wheel drive, the Vitara is a city-focussed small SUV on which Suzuki has pinned big hopes. The all-paw models can handle some light four-wheel drive duties, but the Vitara is happiest in town.
The Vitara (base) starts off at $22,490, while the range-topping, Vitara S-Turbo Sunroof (4WD) is priced at $33,990.
This vehicle is also known as Suzuki Escudo.
| Year | Price From | Price To |
| --- | --- | --- |
| 2020 | $22,490 | $33,990 |
| 2019 | $15,000 | $34,650 |
| 2018 | $13,300 | $31,570 |
| 2017 | $11,900 | $28,710 |
| 2016 | $10,900 | $26,070 |
| 2015 | $9,600 | $21,780 |
| 2000 | $2,400 | $4,840 |
| 1999 | $2,400 | $5,280 |
| 1998 | $2,400 | $5,830 |
| 1997 | $2,400 | $5,830 |
| 1996 | $2,400 | $6,270 |
| 1995 | $2,400 | $6,270 |
| 1994 | $2,400 | $6,270 |
| 1993 | $2,400 | $6,270 |
| 1992 | $2,400 | $4,070 |
| 1991 | $2,400 | $4,070 |
| 1990 | $2,400 | $4,070 |
| 1989 | $2,400 | $4,070 |
| 1988 | $2,400 | $4,070 |
* Manufacturer's Suggested Retail Price