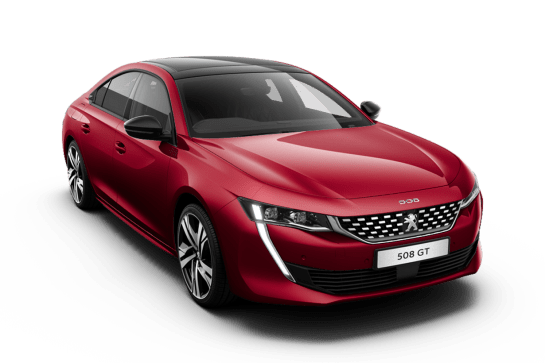 COMPARE
Peugeot 508
VS
Audi A3
Peugeot 508
Likes
Design oozes style
High-tech, well equipped
Refined fun behind the wheel
Dislikes
Touchscreen air-con controls
Rear seats clumsy to get into
Steering wheel can block instruments
---
Audi A3
Likes
Sedan styling looks superb
Quattro all-wheel drive on highest grade
AEB on all grades
Dislikes
Plain standard interior
Limited rear legroom
Low on standard features
Summary
Peugeot 508
Peugeot has gone from strength to strength in Europe off the back of a branding and design renaissance.
The brand now fields a competitive range of SUVs as well as a new generation of tech and design-focused cars.
In Australia, you'd be forgiven for not knowing any of this, with French cars still well and truly in the niche basket. And with Aussie consumers increasingly shunning cars like the 508 in favour of SUVs, the liftback and wagon combo has the odds stacked against it.
So, if you're not already a French car die hard (they very much still exist) – should you be stepping out of your comfort zone and into Peugeot's latest and greatest offering? Read on to find out.
| | |
| --- | --- |
| Safety rating | |
| Engine Type | 1.6L turbo |
| Fuel Type | Premium Unleaded Petrol |
| Fuel Efficiency | 6.3L/100km |
| Seating | 5 seats |
---
Audi A3
Audi's A3 is one of the most affordable ways into this prestige German brand. But like some amusement park mirror maze you'll find with so many A3 variations there are numerous, seemingly identical ways into the model. 
Which one do you choose? There's a sedan, a hatch, and a convertible with four different engines, not to mention front- or all-wheel drive.
 
That's why this range review is here – to guide you through the A3 hall of mirrors, and identify the right model for you.
| | |
| --- | --- |
| Safety rating | |
| Engine Type | 2.0L turbo |
| Fuel Type | Premium Unleaded Petrol |
| Fuel Efficiency | 5.8L/100km |
| Seating | 5 seats |
Verdict
Peugeot 508
7.8/10
The 508 draws you in with its stunning design, but under the surface there's a well-equipped and practical car.
While it might not be destined for mass popularity in Australia, it's still a compelling semi-premium option that should have you asking yourself: "Do I really need an SUV?"
---
Audi A3
7.5/10
The Audi A3 is now five years into this current generation and it's beginning to show its age in terms of tech and styling in the cabin, despite updates adding new equipment. It's expensive compared to most small cars but is spot-on for a prestige vehicle. 
The Sedan is, in my view, the best looking small sedan on the planet and offers the biggest boot space in the A3 range. The Sportback, however, is arguably more practical, with better legroom, headroom and cargo carrying ability (with the rear seats down). The Cabriolet has the same perfect proportions as the sedan, but like all good convertibles doesn't make practicality a priority. 
The sweet spot of the range would have to be the Sportback 2.0 TFSI quattro S Line with its $50,000 list price making it the most affordable but most 'specced up' A3 in the entire range.
You have $50,000. Do you buy an entry-grade Audi A3 Cabriolet, a 2.0 TFSI Sport Sedan or a Volkswagen Golf R? Tell us what you think in the comments below.
Design
Peugeot 508
9/10
Let's lead with this Pug's strongest suit. No matter whether you choose the liftback or the wagon, you're getting a seriously stunning car. There are a lot of elements comprising the front and rear fascias, yet somehow it's not overly busy.
The downward swoop of the bonnet  and the angular rear, with a subtle flicked up wing on the liftback, give this car a curvy but muscular aesthetic, and there are more than enough 'wow' items, like the DRLs which streak down from the front light clusters and rear fittings, which reference this car's classy 407 ancestor.
Meanwhile, the more you look at the wagon, particularly from the rear, the more elements begin to stand out. Either car has a sleek silhouette when spotted from the side.
There's no doubt it has a rich visual presence – one which is befitting of Peugeot's new push to be seen as a more premium offering in Australia. It's also easy to draw comparisons to recent design leaders like Volvo's S60 and V60 twins, and Mazda's new 3 and 6.
Inside is just as bold, with Peugeot's iCockpit interior theme providing a fresh take on a tired formula.
The theme consists of a steering wheel that 'floats' low and flat in the dash, with the instrument cluster perched atop. There's also a raised console and super-wide 10-inch touchscreen adorning the centre of an otherwise minimalist looking interior.
Annoyingly, the dual-zone climate control is operated via the touchscreen,  which is clumsy and annoying to look at when you should be keeping your eyes on the road. Give us an old-fashioned set of dials next time, it's just so much easier.
The design is comprised of mostly tasteful leather finish, gloss black panelwork and soft-touch plastics. The pictures somehow don't do it justice, although personally I think it could do with a little less chrome.
Maybe we should really be thanking SUVs for a resurgence in great-looking passenger cars for every niche.
---
Audi A3
8/10
The A3 comes in three body styles: a five-door hatch, which Audi calls the Sportback; the four-door Sedan, and a two-door convertible which it refers to as the Cabriolet. It may not surprise you to learn they're all different sizes, too.
The Sportback doesn't look like the shortest of the three but at 4313mm end-to-end it's 145mm shy of the Sedan and 110mm shorter than the Cabriolet. But those exterior dimensions don't tell the whole story on interior space. So, which one is more practical? We'll get to that.
But first, the looks. The Sportback has a wagon-like appearance with its large (for a hatch) rear quarter windows. If you think it looks longer than a regular hatchback, you're right: a Volkswagen Golf is 50mm shorter even though it shares the same platform as the A3.
However, unlike the Golf, there's something about the Sportback's proportions which doesn't seem balanced.
Then there's the A3 sedan. Now this is a perfectly proportioned car. Looking like a miniature version of the A8 limo, the A3 is one of the only tiny sedans on the planet that looks fantastic.
The Cabriolet is based on the Sedan, and it too looks beautifully proportioned. Soft tops, when they're up, never do much for a car's profile. Be it a Bentley or an A3, they always look better down. When the roof is down the A3 appears lower, sleeker, and tougher.
While all A3's have the same grille and headlight design the rear treatment of the Sedan and Cabriolet is more refined with their blade-like tail-lights and boot lid lip, than the Sportback, even if it does have a roof-top spoiler.
Interiors are identical across each A3 grade, the cabin benefiting from excellent fit and finish and the use of high-quality materials. But if you like bling-tastic cockpits, maybe you should be looking at a Benz A-Class because even the fanciest A3 money can buy, the RS3, comes with a small display screen and a rather low-key interior design. 
As for rivals, the new A-Class (which I've just reviewed) is a glitzy competitor in hatch form, with a soon-to-arrive sedan going head-to-head with the little Audi as well.
Or there's BMW's 1 Series hatch and 2 Series Coupe. The 1 Series hatch is seriously ugly, the 2 Series is stunning and looks fast standing still.
Practicality
Peugeot 508
8/10
No matter which bodystyle you pick, the 508 is a practical unit, although there are a few areas where the design takes priority.
We'll start with the luggage area, where both cars are at their best. The Sportback offers 487-litres of storage, which is up there with the biggest hatchbacks and most mid-size SUVs, whereas the wagon offers almost 50 extra litres (530L), which is more space than most people will realistically need.
Up in the second-row space is decent, with an inch or two of airspace for my knees behind my own (182cm tall) driving position. There's room above my head once I'm seated - despite the slopey roofline - but getting in and out is a scramble, with the C-pillar jutting down where the door joins the body.
You'll fit three adults across, with a bit of a squeeze, and there are ISOFIX child-seat mounting points on the outer two seats.
The rear seats also get access to a set of air vents, two USB power outlets and netting on the back of the front seats. There are cupholders in the doors, but they're so tight they'll only really hold an espresso cup.
Up front, the door issue is the same – it won't hold a 500ml bottle due to the complex door cards – but there are two large cupholders in the centre.
Storage for the front occupants is far better than it is in this car's 308 hatch sibling, with the posh raised centre console also offering a long trench for phones and wallets, as well as a deep centre-console box and a storage area underneath, which also hosts the front USB outlets. There's a decently sized glovebox on the passenger side.
Room for front occupants is also good, as the seats are set low in the body, but knee room is limited due to the wide console and overly thick door cards.
The iCockpit design is perfectly suited to someone my size, but if you're particularly short you won't be able to see over the dash elements, and if you're particularly tall it will get uncomfortable quickly, with the wheel blocking elements or simply sitting too low. Seriously, just ask our resident giraffe-person, Richard Berry.
---
Audi A3
7/10
The Sportback and Sedan have five seats, while the Cabriolet has four. Leg and headroom in the back row for all body styles is limited. The Sportback will give you the most rear legroom, while the sedan has a few millimetres more space for your knees than the Cabriolet. 
At 191cm tall I can sit behind my driving position in the Sportback with a pinkie finger's space, while my knees brush the seatback in the Sedan, and the Cabriolet won't accommodate my long legs back there at all.
  
Rear headroom in the Sportback isn't bad with enough room for my big head to clear the ceiling thanks to that tall(-ish) flat roofline while the sedan is a tighter fit but I just make it under. The Cabriolet's low fabric roof means only small adults or kids will be able to sit up straight back there – unless the top is down and then you have literally unlimited headroom.
Boot space varies obviously depending on the body style. The Sedan has biggest cargo capacity with 425 litres, the Sportback offers up 340 litres, but fold those rear seats down and you have 1180 litres at your disposal, plus a bigger aperture to fit stuff in. The Cabriolet's folding roof eats into the boot space, but you're still left with 320 litres even when it's down.
The folding roof is automatic and can be raised or lowered at up to 50km/h, but it's slow - I've timed it and it takes about 20 seconds to open or shut.
Storage throughout the cabin is limited, too. There are two cupholders up front in all cars, while the Cabriolet is the only A3 to have two cupholders in the back (they're between the rear seats). If you want cupholders in the rear of the Sedan and Sportback you'll have to option the $450 fold-down armrest which houses them.
All grades above the 1.0 TFSI come with storage nets in the seatback and front passenger footwell, 12-volt sockets in the rear centre console and boot, plus cargo nets back there, too. There's a USB jack in the centre console of all A3s.
Price and features
Peugeot 508
7/10
Peugeot has made the topic of price an easy one. The 508 arrives in Australia in just one trim level, the GT, which wears an MSRP of either $53,990 for the Sportback or $55,990 for the Sportwagon.
An impressive specification is completely standard, including a 10-inch multimedia toucschreen with Apple CarPlay and Android Auto connectivity, built-in navigation and DAB+ digital radio, a 12.3-inch digital dash cluster, modestly sized 18-inch alloy wheels, full LED front and rear lighting, adaptive dampers, which respond to the car's five driving modes, and a thorough active-safety suite, which includes adaptive cruise control.
The black fully leather interior trim is included, as well as heated and powered front seats.
The only two items that reside on the options list are a sunroof ($2500) and premium paints (either metallic at $590 or pearlescent at $1050).
Non-Peugeot die hards will be cross-shopping the 508 against the also-single-variant Volkswagen Arteon (206 TSI - $67,490), Skoda Octavia (RS 245 - $48,490) or perhaps the Mazda6 (Atenza - $49,990).
While all of those options, including the 508, are not budget buys, Peugeot makes no apologies for the fact that it's not going after the volume end of the market. It hopes the 508 will become the brand's "aspirational flagship."
---
Audi A3
7/10
The A3 isn't great value for a small car, generally speaking, because while you are getting a high-quality prestige vehicle, it doesn't come with a mountain of equipment that you might find on a more affordable little hatch or sedan.
 
Look at it this way: take $40 into a fish and chip shop and you'll walk out with your arms full of food, take the same amount into a Michelin-starred restaurant and you'll be lucky to get an entrée. Same with buying a prestige car – and the A3 really is a starter on the Audi menu.
 
Coming standard on the entry-grade $36,200 1.0 TFSI Sportback are xenon headlights with LED running lights, cloth upholstery, dual-zone climate control, a 7.0-inch touchscreen with sat nav, reversing camera, multimedia system with voice control, eight-speaker stereo, Bluetooth connectivity, CD player, front and rear parking sensors, rear view camera and 16-inch alloy wheels.
Only the Sportback comes in this 1.0 TFSI grade. The rest of the body styles start with the 1.4 TFSI ($40,300 for the Sportback; $41,900 for Sedan; $49,400 for Cabriolet) which comes with the 1.0 TFSI's equipment but swaps the cloth seats for leather upholstery and adds paddles shifters, aluminium-look interior elements and 17-inch alloy wheels.
Stepping up to the 2.0 TFSI Sport ($46,400 for Sportback; $48,000 for Sedan; $55,500 for the Cabriolet) adds leather sports front seats, aluminium door sills, Apple CarPlay and Android Auto, and 17-inch alloys with a different design.
The 2.0 TFSI quattro S line ($50,000 for the Sportback; $51,600 for Sedan and $59,100 for the Cabriolet) brings in lowered sports suspension, 18-inch alloys and LED headlights.
Each grade also attains more safety equipment, which we'll cover further on.
I've also reviewed Mercedes-Benz's new A200, which is a good model comparison for the A3. At a list price of $48,200 the 1.3-litre four-cylinder A200 is pricier than the 1.4 TFSI, but offers better value than the A3 2.0TFSI with more equipment, including two 10.25-inch display screens.
As for paint colours, only 'Brilliant Black' and 'Ibis White' won't cost you a cent more. Optional colours include 'Cosmos Blue', 'Tango Red' and 'Monsoon Grey'.
Engine & trans
Peugeot 508
8/10
Peugeot has made this department easy, too. There's just one drivetrain.
It's a 1.6-litre four-cylinder turbo petrol engine, which punches above its weight on the power front with 165kW/300Nm. If you think about it, there were many V6 engines that wouldn't have produced that kind of power, even just a few years ago.
The engine drives the front wheels only via an also-new eight-speed torque converter automatic transmission. There's no all-wheel drive and no diesel as part of Peugeot's simplify-and-conquer strategy.
---
Audi A3
7/10
Now on to the engines. Yes, I'm doing this in what may seem a strange order, but trust me, it's to guide you safely through the A3 range without anybody getting lost. We don't leave anybody behind here, not on my watch.
The grades indicate the engines in the A3 line-up – the higher the grade, the more powerful the engine. So, the range starts with the 1.0 TFSI which has a 85kW/200Nm 1.0-litre three-cylinder engine, and steps up to the 1.4 TFSI which has a 110kW/250Nm 1.4-litre four-cylinder with cylinder on demand (COD) letting it run on two cylinders when not under load). Both are front-wheel drive (FWD) cars.
Next rung up is the 2.0 TFSI Sport and that has a 2.0-litre four making 140kW/320Nm with drive going to the front wheels. The top of the range is the 2.0 TFSI quattro S line which has the same engine but is all-wheel drive (AWD).
Those are all turbo-petrol engines – yes, no diesels and no manual gearbox option either. All have a seven-speed dual-clutch automatics shifting the gears. 
If you're after something more hardcore in the same package, there are two halo 'models' that sit above the A3 range: the S3 with a 213kW/380Nm 2.0-litre turbo-petrol four and the RS3 with its 2.5-litre five-cylinder turbo-petrol making 294kW/480Nm. 
Given they are almost stand-alone models, the S3 and RS3 aren't included in this review, but you can read about them separately by clicking those links.
Fuel consumption
Peugeot 508
7/10
The 508 is rated to consume an impressive-sounding 6.3L/100km on the combined cycle, although in my recent test of the 308 GT hatchback, which shares the same drivetrain, I scored 8.5L/100km.
While our countryside blast at the 508's launch event would be an unfair representation of this car's real-world fuel consumption, I'd be surprised if most people scored below 8.0L/100km, given this car's extra kerb weight over the 308 and the nature of its entertaining drive.
We should stop for a moment and appreciate that this engine is the first one on sale in Australia featuring a petrol particulate filter (PPF).
While other manufacturers (like Land Rover and Volkswagen) have been vocal about the fact that they cannot bring PPFs to Australia due to our lax (high-sulfur) fuel quality, Peugeot's "totally passive" system allows for higher sulfur contents, so 508 owners can rest assured they're driving around with reasonably low CO2 tailpipe emissions of 142g/km.
As a result, however, the 508 requires you to fill its 62-litre tank with a minimum 95RON mid-grade unleaded petrol.
---
Audi A3
8/10
Fuel usage depends on the engine and body style, with weights varying across the range. The most fuel-efficient engine is the 1.0-litre which is only offered on the Sportback, and Audi says over a combination of urban and open roads you should see it use 4.8L/100km.
 
The 1.4 TFSI Sportback uses 5.0L/100km, while the Sedan uses 4.9L/100km, but the heavier Cabriolet drinks more at 5.1L/100km.
My most recent A3 test car was a 1.4 TFSI Sportback and the trip computer reported 7.6L/100km over a mix of city and country kays - not bad.
The 2.0 TFSI Sport Sportback uses 5.9L/100km, the Sedan needs 5.8L/100km, the Cabriolet a bit more at 6.0L/100km.
The 2.0 TFSI quattro S Line Sportback uses 6.2L/100km, while the Sedan will go through 6.1L/100km and the Cabriolet again is highest with 6.4L/100km.
That raises the question of how much more does the Cabriolet weigh? About 170kg more than the Sedan and  Sportback thanks to the extra reinforcement needed to strengthen the body to compensate for the rigidity it loses by not having a fixed metal roof.
Driving
Peugeot 508
8/10
The 508 matches up to its swoopy looks by being a whole lot of fun, but also surprisingly refined behind the wheel.
The 1.6 turbo isn't wildly powerful for something this size, but it's easily grunts enough, with peak torque easily lighting up the front wheels from a standstill. It's quiet, too, and the eight speed is silky-smooth in most driving modes
Speaking of which, special attention should be given to the driving modes. In many cars you'll get a 'sport' button, which, nine times out of 10, is basically useless. But not here in the 508, where each of its five distinct driving modes alters everything from engine response, transmission map and steering weight to the mode of the adaptive dampers.
Comfort is best for plodding around town or in traffic, with a smooth engine and transmission response to inputs and light steering, which makes it a cinch to move around.
The prime B-roads we were on around Canberra's countryside periphery, however, demanded the full-fat sports mode, which makes the steering heavy and instantly responsive and the engine far more aggressive. It will let you ride each gear all the way up to the red line and switching to manual gives impressively snappy responses, via the flappy paddle, wheel-mounted shifters.
I was taken aback to find that no matter which mode I chose, the suspension was excellent. It was softer in comfort but even in sport it wasn't as brutal as the 308 GT hatch, soaking up the larger bumps without shaking up the occupants in the process. This is partially due to the 508's reasonably sized 18-inch alloys.
The wheel itself feels great in your hands, with a small radius and slightly square shape making it easy to wrangle. My main complaint is directed at the the multimedia touchscreen, which is seated so deep in the dash it requires taking your eyes a bit too far off the road to adjust anything – including the climate controls.
With no all-wheel drive and modest power, the 508 is hardly a proper sportscar, but it is still a great balance of refinement and fun where it counts.
---
Audi A3
8/10
I've driven all A3 variants from the 1.0 TFSI to the 2.0 TFSI quattro S Line, plus the S3 and RS3, but most recently I tested the 1.4 TFSI Sportback, which I'll focus on here.
Our car was fitted with two optional packages – the 'Style Package' which adds LED headlights, 18-inch alloys and sports suspension, and the 'Technik Package' which brings a virtual instrument cluster, an 8.3-inch display and sports steering wheel.
Those larger 18-inch alloys wearing low profile 225/40 Hankook Ventus S1 Evo2 tyres look great, but like thin-soled shoes you'll feel every imperfection on the road giving a harsher texture to the ride, plus they can be noisy on course-chip bitumen. 
I'd stick to the standard 16-inch wheels. Sure, they don't look as racy, but the ride from those, on 55 profile tyres, is a lot more cushioned.
Despite that grittier feel from the tyres the sports suspension is excellent and manages to soften bigger bumps well. Handling is good too, thanks to that suspension keeping the body well controlled.
Good visibility, steering that's light but offers decent feel, and a comfortable seating position make the A4 pleasant to pilot,  but not hugely engaging. If you're after more of a driver's car, the S3 and RS3 will deliver – trust me.
Acceleration isn't bad from the 1.4-litre, with 0-100km/h claimed to be 8.2 seconds. That dual-clutch transmission is a quick shifter and smooth even in bumper-to-bumper traffic, but only if you turn off the stop-start engine system (jerky and hard to tolerate). 
I'm also not a fan of the way the stop-start system switches the engine off as you coast to a stop at traffic lights and intersections. For me, that borders on a safety issue, particularly when needing to turn on an amber only to find you momentarily lack steering or power.
As mentioned in the engine/transmission section, the 1.4 TFSI Sportback is a FWD car. Put it on a steep hill, as I did on our test incline, and even in dry conditions it'll lose traction under hard acceleration. Traction control reins the slippage in, but AWD 'quattro' cars won't struggle for traction in the same circumstances. 
Safety
Peugeot 508
8/10
The 508 comes loaded as standard with an impressive suite of active safety items including auto emergency braking (AEB – works from 0 – 140km/h), lane-keep assist (LKAS) with lane-departure warning (LDW), blind-spot monitoring (BSM), traffic-sign recognition (TSR), and active cruise control, which also lets you set your exact position within the lane.
Thanks to the 508's AEB also detecting pedestrians and cyclists, it already carries a maximum five-star ANCAP safety rating.
The expected suite of features include six airbags, three top-tether and two ISOFIX child-seat mounting points as well as electronic stability and brake controls.
---
Audi A3
8/10
The A3 has a maximum five-star ANCAP rating from its 2013 crash test, which applies to the Sportback, Sedan and Cabriolet.
While the Sedan and Sportback have seven airbags, the Cabriolet has just five, missing out on the head-level curtain bags.
The amount of advanced safety equipment increases as you step up through the grades, but AEB is standard across the range. Lane keeping assistance, blind spot warning and rear cross traffic alert becomes standard from the 2.0 TFSI Sport upwards, while the lower grades can attain these with the optional $1500 'Assistance Package'.
For child seats there are two ISOFIX mounts and two top tether anchor points across the back seats in the Sedan, Sportback and Cabriolet.
Ownership
Peugeot 508
7/10
Peugeot currently offers a competitive five-year unlimited kilometre warranty promise, which includes five years of roadside assist.
The 508 only has to be serviced once every 12 months or 20,000km, which is nice, but that's where the good news ends. Service pricing is steeper than budget-brand peers, with a fixed-price program costing between $600 and $853 per visit. Over the length of the warranty it will cost you a total of $3507 or an average of $701.40 per year.
It's almost twice the price of some competitors, but Peugeot does promise that the service visits are all inclusive of expendable items like fluids and filters etc.
---