9 January 2019
Toyota 86 cosplays as Lambo ute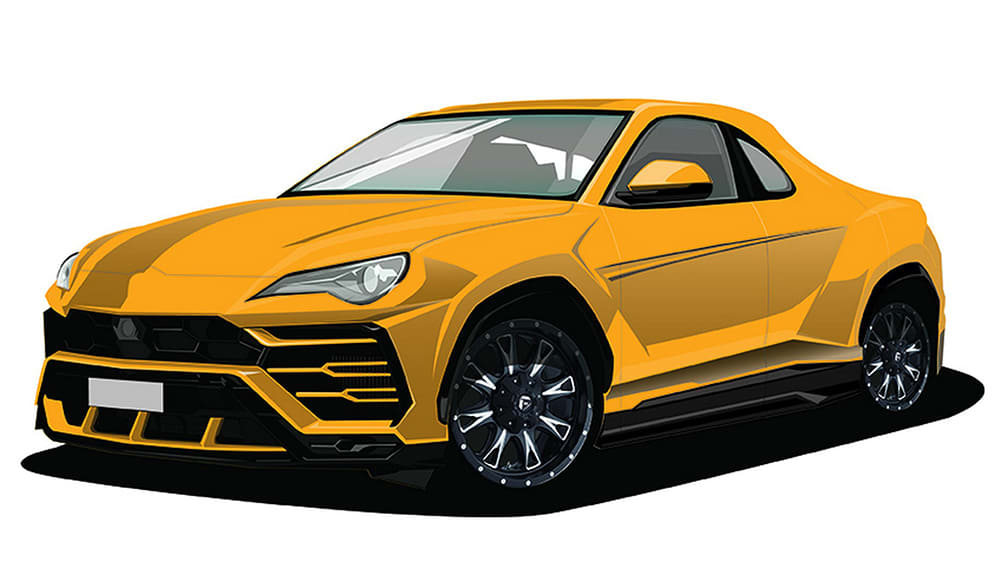 The Japanese like to do things differently and stand out from a crowd with car manufacturer Mitsuoka Motors being the best example.
Nihon Automobile College (known as NATS) is also no stranger to creating a range of weird and wonderful cars. Just look at this picture.

Can I have all of them? (image credit: Nihon Automobile College)
As you can see there's a Lightning McQueen, a mini Rolls Royce Phantom and an Audi R8, with the school using cars such as an MX-5, Honda S660 and Suzuki Jimny as the basis for their creations.
Its newest project sets to be the best yet, which involves taking an Toyota 86 and converting it into a ute.
If this wasn't already a cool idea, NATS is actually transforming the coupe into a mini Lamborghini Urus pick up.
Work is currently underway to make this a reality, with the students removing the rear seats to make way for the tray bed while also adding a Lambo-styled front end, flared wheels arches, larger alloy wheels and rubber.
Under the bonnet remains the Toyota/Subaru 2.0-litre four-cylinder, but it's been turbocharged to make 198kW/304Nm.
The final product will be on display at the 2019 Tokyo Auto Salon, which runs from January 11-13, so the students are cutting it fine.
Would you like to see a full production model? Let us know in the comments.