20 June 2017
JDM obscurities: Mitsubishi Pajero Evolution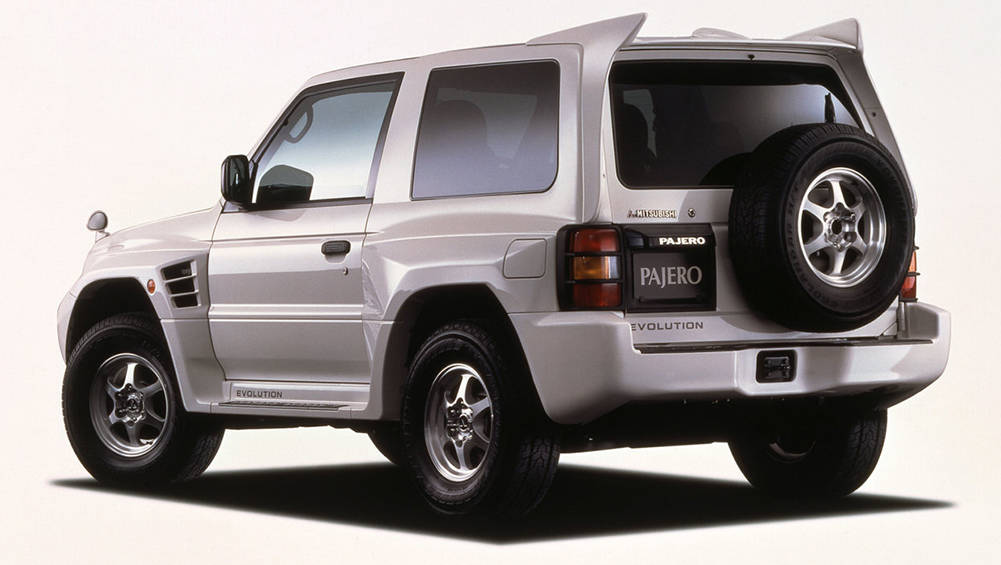 Every car enthusiast knows of the iconic Mitsubishi Lancer Evolution. But did you know that there was once more to Mitsubishi's Evolution range?
It comes in a much bigger package. The Mitsubishi Pajero Evolution.

Introduced in 1997, the Pajero Evo came equipped with a naturally aspirated 3.5-litre 24 valve DOHC V6. It produces 206kW (thanks to the notorious Japanese 'gentlemans agreement') and makes 348Nm of torque.

It sports a 0-100kph time of 8.5 seconds and hits a top speed of 209kph!

Some super '90s looking Recaros.
It also came with many other goodies over regular, mortal Pajeros such as Recaro seats, wide body kit (with some over-the-top looking aero bits), upgraded suspension, upgraded differentials, and a few other factory extras.

Admittedly this dash is looking a tad underwhelming.

The Pajero Evolution was built as a homologation special to meet regulations for the Dakar Rally T2 group specifications (Cross-Country Series Production Vehicles). It went on to dominate the competition, from 1997 – 2007 it won nine events.

The tough as guts Dakar vehicle soared to victory.
To this day Mitsubishi is the most successful manufacturer to compete in this Dakar class.

Check out that busy PlayStation livery.
There were 2,500 road-going units produced over the span of only two years. Needless to say, Mitsubishi achieved their goal and made one super unusual, very rare performance 4x4.
What do you think - Is the Pajero Evo a rare JDM legend or a forgettable obscurity? Let us know in the comments.
Check out the other parts in this series:
JDM Obscurities: Toyota Comfort GT-Z
JDM Obscurities: Nismo 270R