14 September 2017
JDM Obscurities: Mitsuoka Orochi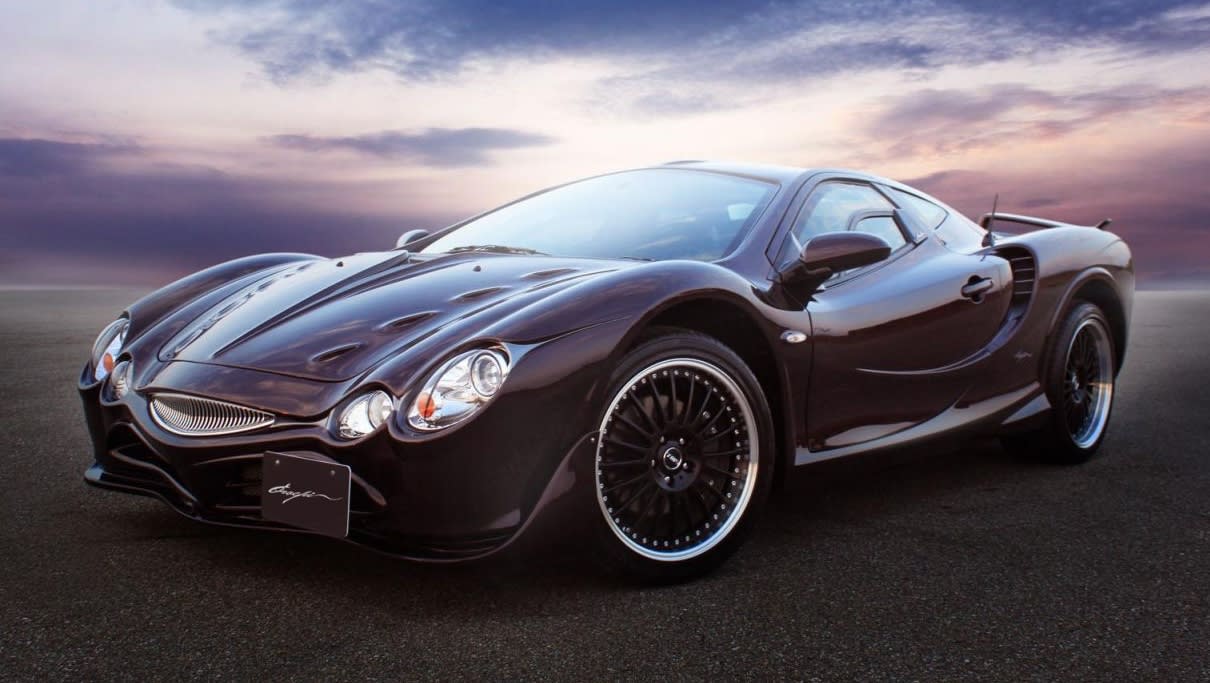 Introducing the Mitsuoka Orochi, Japan's so-called 'supercar'.
Its bizarre design may trick you into thinking it is a raucous machine, but the specs will tell you otherwise.

Probably one of the more 'controversial' designs ever...
The Orochi was first shown as a concept in 2001 at the Tokyo motor show, and was available to the public in 2006. It was built by Mitsuoka Motors, a company that is famous for making replica and kit cars.
The name is sourced from an eight-headed dragon in Japanese mythology, because of course it is.

Something tells me all of the budget went into that bodywork.
Looks can be deceiving, the Mitsuoka makes a disappointing 172kW from a 3.3L V6 Toyota engine (3MZ-FE). Yep, that's right. The same engine found in some Camrys and Klugers.

Let's play: Spot the Toyota bits.
The Orochi also isn't very light, weighing in at 1580kg.  To make things worse, it's only available with a 5 speed automatic transmission (also produced by Toyota). This makes it a sluggish beast with little in the way of driver engagement.

More curves and angles than the mind can comprehend.
The Orochi was in production up until 2014, with many variations including the Orochi Kabuto, Zero, Gold Premium, Final Edition and lastly the Seven Eleven Evangelion Limited Edition. Apparently only 400 Orochis were slated to be built throughout the car's production run.

ARG, MY EYES!
Yes, you read that correctly, the 'Seven Eleven' Edition was a one of a kind Orochi (Based on the Gold Premium edition) that could only be purchased at a Seven Eleven store. As though the Orochi wasn't unusual enough already, they decided to give it a Neon Genesis Evangelion anime-inspired livery and a whopping price tag of 16,000,000 Yen or around AU$180,000. Fittingly, only 11 of these were built.

I give you: This car's best angle. Just ignore the colours...
There was even one listed a few years ago on J-spec imports. By their estimate to bring it here would have set you back at least AU$188,800.

For $188,800 - would you give this not-quite-supercar a home? (image credit: J-Spec Imports)
Could you justify spending that much on a (very) glorified Camry? Tell us what you think in the comments.
Love weird JDM stuff? Check out the other parts in this series
JDM Obscurities: Nismo 270R
JDM Obsucrities: Mitsubishi Pajero Evolution
JDM Obsurities: Toyota Comfort GT-Z