Jeep Grand Cherokee 2016 Problems
No car is perfect, but we've gathered everything relating to the Jeep Grand Cherokee 2016 reliability here to help you decide if it's a smart buy.
Replacement options for a 2005 Pathfinder?
Answered by CarsGuide
28 Oct 2016
You haven't given us the weight of the caravan you want to tow, which goes a long way to determining the best car for you. We'll err on the side of caution and go for cars with a towing capacity of at least 2500 kg that fall within your budget. It's always best to go for the latest model you can afford, which means around 2103 in your case. I'm guessing you're over the Pathfinder given your experience with the holed piston in your current car, but the Nissan is an option for you. So too are the Jeep Grand Cherokee and the Mitsubishi Pajero, although the Pajero's rear suspension is prone to sagging when heavily loaded and I would rule that out on that basis. If you can stretch your budget a little you could consider the Landrover Discovery 4, which does everything you want well, but is the most expensive of this bunch. For me the pick of the bunch for me is the Toyota Prado, for performance, economy, and reliability. The only issue for you could be that the Prado's towing rating is 2500 kg, the lowest of the cars we mention here.
Jeep Grand Cherokee 2016: Known issues?
Answered by CarsGuide
17 May 2016
I could fill Roadside Assist for weeks with Jeep complaints, despite the efforts of managing director Pat Dougherty to get on top of things. They range from the rear suspension in the Grand Cherokee to electrical failures and general quality glitches, and include most Jeep models.
Cherokee in diesel or petrol?
Answered by CarsGuide
17 May 2016
Based on the Chrysler claim for fuel consumption the diesel comes out in front by about $600 after taking into consideration the higher upfront cost and higher servicing costs.
Jeep Grand Cherokee 2016: Does the Laredo have a full-size spare tyre?
Answered by CarsGuide
17 May 2016
A space-saver, by our definition, is a narrow temporary replacement, where a 245 is virtually identical to the standard tyre. According to Fiat Chrysler spokesman Andrew Chesterton: "The 18-inch spare is slightly narrower than the standard tyre but has a load rating of 110, which matches or exceeds the standard tyre's load rating. The circumference is also within an allowable tolerance. While the owner's handbook does not recommend towing with a 'compact spare' fitted to the vehicle, the factory-fitted spare we use in Australia is not of this variety."
Grand Cherokee, Navara, Everest or Hilux for towing?
Answered by CarsGuide
9 May 2016
The Navara and HiLux would be out, for me, because they are utes and you shouldn't be buying a truck just because it can tow well. The Grand Cherokee is a great drive but I also hear lots of complaints, so the Everest — engineered in Australia and based on the classy Ford Ranger ute — would be my pick as the smart choice.
Family SUV for small amounts of towing?
Answered by CarsGuide
7 Mar 2016
Your mechanic is wrong. The new Sorento has been out less than a year, has zero engine troubles and is the one I would pick.
Search from Over 8,000 questions
Over 8,000 questions answered by CarsGuide
Complete Guide to Jeep
Grand Cherokee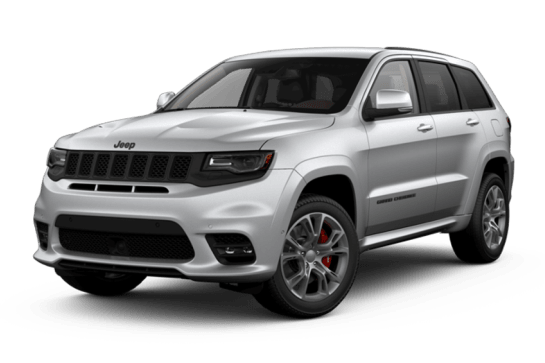 Reviews, price, specs and more