Ford Focus 2004 Problems
No car is perfect, but we've gathered everything relating to the Ford Focus 2004 reliability here to help you decide if it's a smart buy.
Ford Focus 2004: Can the engine from a 2000 Focus fit in it?
Answered by CarsGuide
4 May 2020
Your question is a bit confusing Geniel, because the Ford Focus wasn't released in Australia until September 2002. Which is to say, there wouldn't be any 2000 model-year Focus engines lying around waiting to be fitted to another Focus. However, the original Focus was launched in Europe in 1998 and that car was broadly the same structurally as the version sold right up to 2005 in Australia.
The catch, of course, is that the Focus was sold with both a 1.8 and a 2.0-litre engine here, so you'd need to make sure that you were trying to fit exactly the same engine in exactly the same specification to ensure that everything from the fuel lines to the wiring loom and the cooling system to the gearbox matched up and fitted properly.
If, by some chance, you've found an imported Focus engine, be very wary of fitting that as it may not have the appropriate pollution equipment fitted to be legally registered in Australia. And don't forget, whenever you swap an engine you need to inform the registration authorities and your insurance company of the new engine number.
Ford Focus 2004: Temperature sensor causing problems
Answered by CarsGuide
15 Mar 2012
I had a similar situation on another car, not a Focus. There was a problem with the temperature sensor that switched the cooling fan on and off. I would watch the temperature gauge rise to the point it was almost at boiling point when I was stuck in slow moving or stationary traffic, but it would drop again when I was able to get moving and pick up even a little speed. The problem was that the fan wasn't kicking in to keep the engine cool when it was needed, but the airflow was enough once the car was moving to do the job. The answer in my case was to run with the air-conditioning on all the time, because that way the fan was always running. I have never had the problem again. Mind you there is still a problem with the sensor, all I have done is circumvent the issue. I would suggest you try driving with the air-con switched on and see if the problem persists. If it doesn't you can be sure it's a problem with the temperature sensor that controls the cooling fan, if it does persist it could be the fan itself.
Ask Smithy Xtra Ford Focus Acceleration
Answered by CarsGuide
10 Aug 2010
First find another one and compare the performance so you know if yours really is gutless or it's on a par with others. If it is proven to lack performance, as you suspect, have a mechanic check it and make sure things like the fuel pressure is correct, the plugs, coils, leads etc. are in good condition, and the fuel filter and air cleaner aren't clogged.
Ford Focus: Fitting snow chains
Answered by CarsGuide
9 Sep 2004
WE CONTACTED Ford to check the assertion you can't fit snow chains to a new Focus and the company confirms that they don't recommend it because there isn't enough clearance between the tyre and suspension components. Anyone wanting to visit the snow often should check that the car they intend buying can take snow chains before they pay for it. Reader Daniel Stevens says to buy a set of German-made RUD Centrax chains. These are not secured to the inside sidewall of the tyres so clearance is not a concern. Ph: (07) 3274 3666.
Snow easy answer
Answered by CarsGuide
5 Aug 2004
WE CHECKED with Mazda and were advised that chains can be fitted to the Mazda6 Limited, Luxury and Luxury Sport models. They do not recommend fitting them to the Classic versions as the gap between the tyre side wall and suspension arm is not sufficient. One solution is to buy narrower wheels and tyres to get more clearance, but the clear message to anyone wanting to visit the snow is to check if your car can be fitted with chains before you hand over your cash on one that won't do what you want it to do.
Chains that bind
Answered by CarsGuide
8 Jul 2004
MY FIRST reaction is that there must be something amiss, either with your car, or the chains you have used. I can't believe Ford has made such a basic error, given that the Focus is designed in Europe where chains are regularly used in snow areas.
Search from Over 8,000 questions
Over 8,000 questions answered by CarsGuide
Complete Guide to Ford
Focus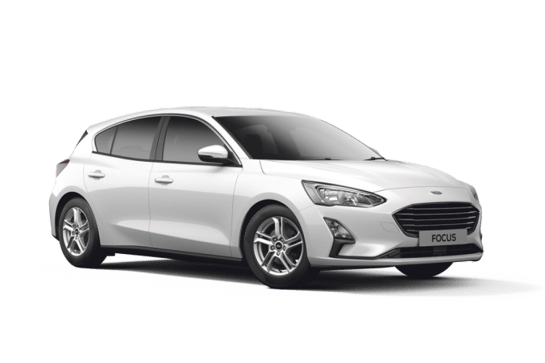 Reviews, price, specs and more