Top five electric SUVs in Australia

In the car marketplace, three things are absolute truths: 1) People buy a whole lot of SUVs (49.6 per cent of the Australian market was claimed by SUVs in 2020); 2) Electric Vehicles (EVs) are the way of the future; and 3) Red cars go faster. 
As you'd expect, then, electric SUVs are becoming far more commonplace, with EVs currently coming in three distinct flavours: Hybrid (run mainly on a petrol-powered engine but has a self-charging battery pack to give it an extra boost from time to time); Plug-In Hybrid Electric Vehicle (PHEV; uses the electric motor powered by a battery you plug-in to an external source to charge, but has a petrol engine as a back-up for when you run out of range, which usually is around 50km) and a fully electric vehicle that solely uses a rechargeable battery for power. 
When it comes to the humble electric SUV, Australia already has a bunch for sale - and a whole host of others coming soon. 
Read more about the Hyundai Kona
Hyundai Kona Electric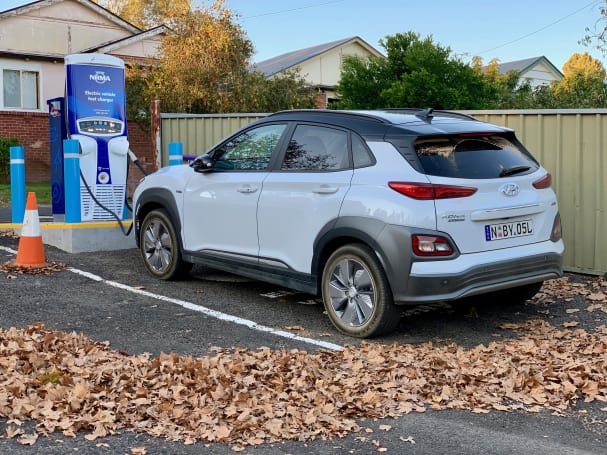 Probably the best electric SUV in terms of what you get for the price (from $62,000 before on-road costs), the Kona Electric has received good reviews, with its 64kWh battery delivering a sizeable 484km of range. It also comes with with a five-year/unlimited-kilometre warranty with 12 months of roadside assist, which should bring drivers considerable peace of mind. 
Jaguar I-Pace

Jaguar's first all-electric performance SUV has a sloped roofline, giving it the sporty appearance of a coupe, but this is an SUV in essence, with a spaciousness interior and All-Wheel-Drive (AWD) for when conditions get a little off-road. Not too far off-road, mind, it's still a Jaguar.
Audi e-tron 

Priced from $148,100, the Audi e-tron is a plush, luxury SUV electric car with a large, family friendly interior. Audi's first all-electric car, the e-tron features range starting at 336km for the base model and electric quattro AWD for extra traction. Again, it's more about soft-roading than off-roading, but you'll certainly make it up the hill to the snow fields.
Mercedes EQA

This is the second SUV electric vehicle from Mercedes and offers 480km of range and zero in the way of environmentally harmful CO2 emissions (its first effort, the larger EQC, offered 434km). The intelligent driving assistance systems that come with the EQA keep an eye on the road to warn you of impending danger, giving the car an edge in terms of safety. It's also quite the looker.
Rivian R1S

Although not for sale in Australia just yet - 2022 is looking likely - the R1S electric car SUV, from US start-up Rivian, boasts over 480km of range, and is sure to make an impression thanks to its no-nonsense futuristic design. 
Kia Niro Electric 

Featuring alloy wheels, a 10.25-inch HD touch screen and modern design, the Kia Niro comes in hybrid, PHEV and all-electric flavours. The latter comes with a 150kW/395Nm electric motor with a 64kWh battery that offers a range of about 450km. It's referred to as a "crossover SUV", meaning it's really more of an SUV-shaped city car.
BMW iX

Arriving in Australia in late-2021, the BMW all-electric SUV comes in two variants: the xDrive40 with a 71kWh battery and a maximum of 425 kilometres of range, and the xDrive50, with a 105.2kWh battery and 630 kilometres of range. And a nose that can be seen from space.
Honda E:Prototype

Unveiled at the Shanghai Auto Show in 2021, the Honda SUV E:Prototype is a concept based off the next-generation Honda HR-V. The first of 10 Honda-brand EV models to be launched in the Chinese market, it's currently unknown if the E:Prototype will make it to Australia. 
Lexus UX300e

In November 2021, Lexus will release the UX300e small electric SUV in Australia, the badge's first all-electric vehicle. Coming with a 54.3kWh lithium-ion battery and a range of 400km, the UX300e signals Lexus's pledge to have an electrified offering for every single car in its line-up by 2025. From the company that has always pushed the hybrid approach, this is a big deal indeed.
Mitsubishi Outlander

The Outlander is a PHEV, not an all-electric SUV, something that Mitsubishi currently doesn't offer. The Outlander has AWD and twin electric engines that work intelligently with a petrol engine to deliver the highest performance and efficiency possible. It's an EV for people who don't like range anxiety, basically, because you can always fall back on the petrol engine. 
Nissan Ariya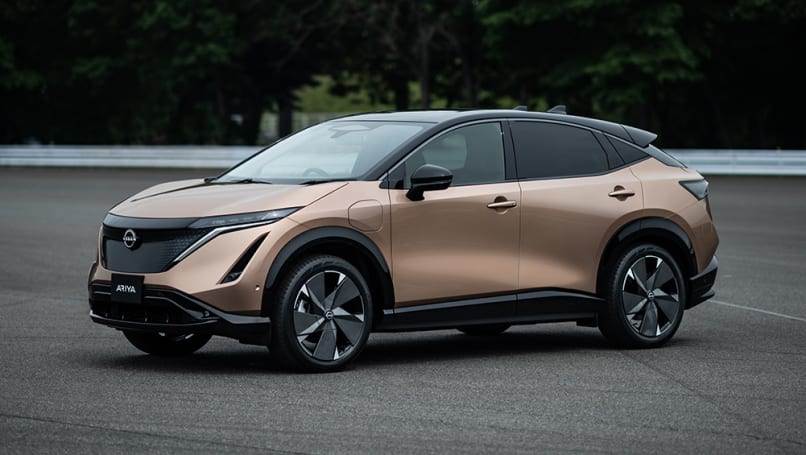 Already a player in the EV market, thanks to its LEAF model, Nissan has plans to release the all-electric Ariya SUV in Australia after it comes out in Japan in mid-2021 and then Europe, the US and China in late-2021. The Ariya will come with the choice of either a 63kW or 87kW battery, the latter offering more than 500km of range.
Porsche Cayenne E-Hybrid

Although Porsche has a fully electric model in the form of the sporty Taycan, its only electric SUV is the the Cayenne E-Hybrid, which utilises both a battery-powered electric motor and a petrol-powered engine. With a top speed of 253km/h, the Cayenne E-Hybrid puts electric propulsion to work for more power and fun. 
Volvo XC40 Recharge Pure Electric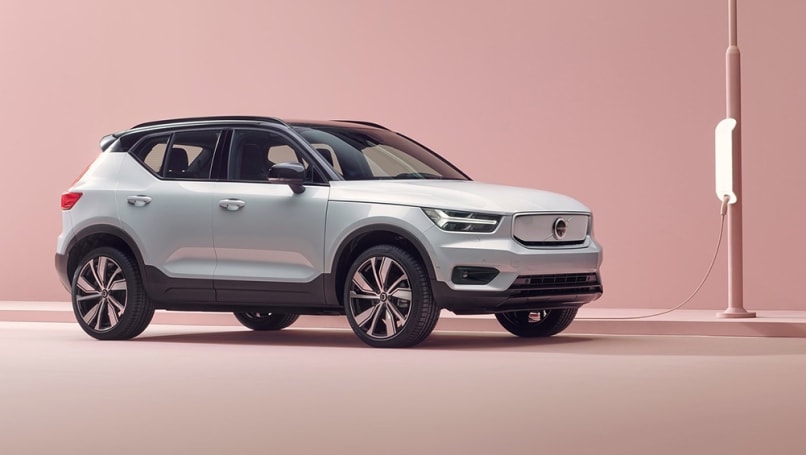 The XC40 Recharge Pure Electric is a compact SUV that comes with AWD, a projected 418km of range and an option for semi-autonomous driving. Available in Australia from October 2021, the Recharge Pure Electric will go for $76,990 before on-road costs. 
Tesla Model X

Tesla claims its Model X all-electric SUV has the most power and quickest acceleration of any SUV, with the Plaid+ variant going from zero-100km/h in an astonishing 2.6 seconds. It also has the option of coming as a five, six or seven-seater. Your children will love it.