Top five electric SUVs in Australia

In the car marketplace, three things are absolute truths: 1) People buy a whole lot of SUVs (over 50 per cent of the Australian market was claimed by SUVs in 2021); 2) Electric Vehicles (EVs) are increasingly being accepted by Australians as the way of the future; and 3) Red cars go faster. 
As you'd expect, then, electric SUVs are becoming far more commonplace and while Tesla has famously found much success in marketing its range of sedans, which includes Australia's best selling EV, the Model 3, most manufacturers are attempting to appeal to buyers with zero emissions versions of cars in the most popular SUV categories.
Although our market is considered under-developed in terms of infrastructure and emissions regulations, Australia already has a bunch of electric models on sale, as well as an exciting list of electric SUVs on the way soon. Read on to see our top five picks, why we picked them, and if you're not yet sold, what you have to look forward to. 
Read more about the Hyundai Kona
5. BMW iX

Why it's here: Range
The BMW iX builds on BMW's early head-start in the EV market to provide a polished next-generation electric car. Bold styling, relatively fast charging, and innovative details make the iX a worthy flagship. Perhaps its most important attribute though, is range which, at 630km in the xDrive50 variant ($168,900), is the longest of any electric SUV on the market.
4. Tesla Model X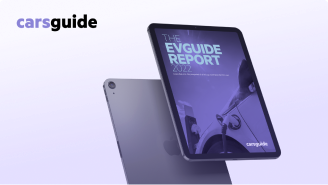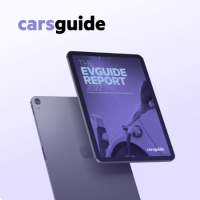 Download the EVGuide Report, 2022
Australia's one-stop snapshot of all things relating to electric cars.
Download for free

Why it's here: Performance
Famously the world's fastest production SUV and an original trailblazer in the EV space, the Tesla Model X proves how purely electric models can break all the rules. The Plaid version sprints from 0-100km in an astonishing 2.6 seconds, if you can stomach its $206,449 price. Combine that with seven seats and smart "falcon-wing" doors and your kids will love it.
3. Hyundai Ioniq 5

Why it's here: Moves the game forward
The Hyundai Ioniq 5 is important, not just because of its bold styling, massive interior, and great driving dynamics, but mainly because of its 800-volt architecture which unlocks ridiculously fast charging times for a car with such a large battery. There are few charging locations where you can make the most of this in Australia, but this Hyundai and its Kia EV6 cousin will be future proofed for when your nearest hub is able to restore several hundred kilometres of range in just a few minutes. Starting from $71,900 for the rear-drive version with 451km of range, it's not bad value either.
2. MG ZS EV

Why it's here: Affordability
The MG ZS EV surprised everyone when it launched with an aggressive starting price, decent range, and decent features, too. While it doesn't offer as much range or impressive tech as more expensive rivals from Hyundai or Tesla, the ZS EV needs to be applauded as its $44,900 starting price ultimately brings the barrier-for-entry to the EV space down in Australia. There's a new version coming soon too, promising updated driving dynamics and more than the current 263km range, so watch this space.
1. Hyundai Kona electric

Why it's here: Great value
The Kona electric is a relative veteran in the electric SUV space, having been an early challenger to Tesla's Model 3. It's on this list because even several years after its launch it still presents superb value for anyone wanting to purchase their first electric car. Wearing an MSRP of $54,500 for the entry-level standard range Elite (305km range), or $60,500 for the equivalent long range version (484km range), the Kona offers one of the best overall packages in the EV market, alongside the Model 3 and the Polestar 2.
Electric SUVs coming soon
It wouldn't be a complete list without mentioning the new models on the verge of launching in Australia which could really shake up the above list, so here are the electric SUVs we're looking forward to:
Tesla Model Y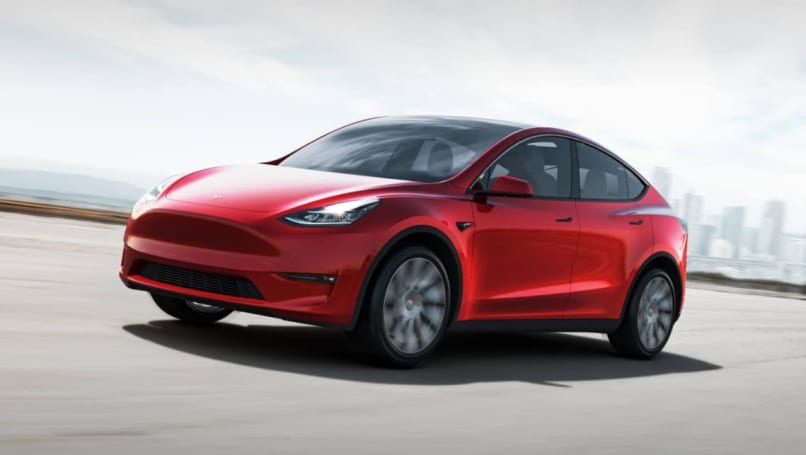 This will likely knock some players out of our top five above when it finally arrives in Australia, as it is essentially an SUV version of the immensely popular Model 3. We're expecting a 2022 launch, but as with most things Tesla, nothing is confirmed.
BYD Atto 3

The BYD Atto 3, also known in its home market of China as the Yuan Plus, is an incoming small SUV promising a keen price and excellent range using the brand's innovative Blade battery technology. Set to launch in 2022, this one could be a price-leader to knock the MG ZS EV off of its perch.
Rivian R1S

Although not for sale in Australia just yet - 2022 is looking likely - the R1S electric car SUV, from US start-up Rivian, boasts over 480km of range, and is sure to make an impression thanks to its no-nonsense futuristic design. 
Honda E:Prototype

Unveiled at the Shanghai Auto Show in 2021, the Honda SUV E:Prototype is a concept based off the next-generation Honda HR-V. The first of 10 Honda-brand EV models to be launched in the Chinese market, it's currently unknown if the E:Prototype will make it to Australia. 
Nissan Ariya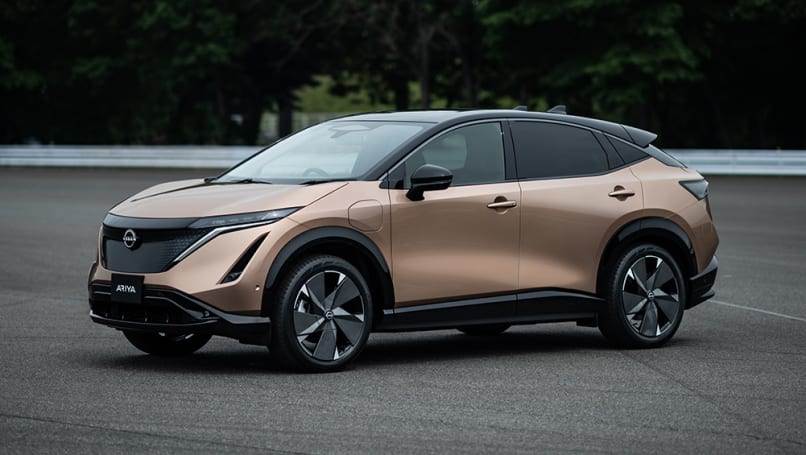 Already a player in the EV market, thanks to its LEAF model, Nissan has plans to release the all-electric Ariya SUV in Australia after it comes out in Japan in mid-2021 and then Europe, the US and China in 2022. The Ariya will come with the choice of either a 63kW or 87kW battery, the latter offering more than 500km of range.