The future of electric cars: When will electric cars take over in Australia?

If you're actually one of the few people still wondering 'Are electric cars the future?', we've got news for you - EVs have already snuck up on us, all ninja-like, with their silent engines and zero-emission tailpipes, to usher in a new age of motoring where "petrol" is just a dirty word (although not as dirty as "diesel", which is also going the way of the horse-drawn carriage). 
According to ResearchAndMarkets.com's recent Electric Vehicle Outlook: 2021 and Beyond report, EVs will represent 48 per cent of all new cars sold globally in 2030 - significantly up from the 7 per cent that's forecast for 2021. That is, even by Elon Musk's standards, an enormous jump.
To put it into perspective unit-wise, BloombergNEF is predicting global sales of EVs will leap from 3.1 million units in 2020 to 14 million in 2025, accounting for around 16 per cent of all passenger-vehicle sales. 
Read more about electric cars
The rapid acceleration toward an electric cars future is being driven by a number of key factors, chief among them the decision by 14 countries to set a date to phase out the production of internal-combustion-engine vehicles that rely on fossil fuels, including 2030 in the UK (although hybrids will be allowed until 2035), 2030 in Germany and 2025 in Norway, where more than 70 per cent of new car sales in 2020 were electric. 
The phasing out of ICE vehicles has seen major car companies also setting targets to go fully electric, including Jaguar Land Rover (2025), Volvo (2030), Mazda (2030), Ford in Europe (2030), Nissan (early 2030s), GM (2035), Daimler (2039), and Honda (2040). 
China has pledged to become carbon neutral by 2060, and plans to ensure only 'new-energy' vehicles are sold by 2035, as one of the world's largest markets, that's a huge number of electric or hydrogen vehicles which will need to be built. To put it in perspective, China's electrified vehicle market nearly tripled over the course of 2021, with 3.4 million vehicles sold.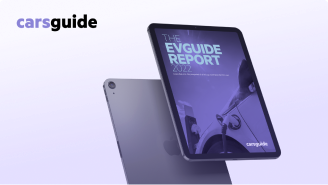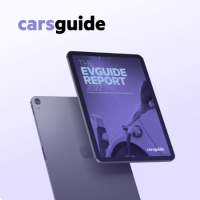 Download the EVGuide Report, 2022
Australia's one-stop snapshot of all things relating to electric cars.
Download for free
In Germany - a country with a massive automotive industry, and home to iconic brands like Audi, BMW and Mercedes-Benz - EV sales are expected to take up a huge 40 per cent of sales by 2025. 

One of the main reasons for the growing popularity of EVs in China is their affordability: the Wuling Hongguang Mini EV from SAIC-GM-Wuling, which is being marketed as the "People's Commuting Tool", is priced at 32,800 yuan, which translates to just under $7000, and the low price has helped it to become the world's second highest-selling EV behind the Tesla Model 3, with the brand moving 395,451 units in the last year alone.
Tax breaks and other incentives in countries like the UK and Norway are also helping to push EV sales up, but the lack of similar schemes in Australia is one big reason why EV sales here in 2021 made up a relatively dismal 1.6 per cent of new-car sales. 
While the Federal Government's efforts have so far been lacking - or non-existent - the states and territories have been picking up the slack with their own incentives. The NSW Government is arguably leading the charge with an Electric Vehicle Strategy offering $500m of investment to encourage EV uptake.
The NSW Government has also set a goal of 52 per cent of all new-car sales being electric vehicles by 2030-31; Victoria has set a similar goal of 50 per cent by 2030, In Queensland, the target is every new car to be electric by 2036, and other states are yet to lock in specific targets.
Although car manufacturers are hardly clamouring to release new EV models in Australia, due to the current market stagnation, that doesn't mean the future of electric cars in Australia is bleak. It's expected that 58 EV models will be available here by the end of 2022, compared to the 31 available in 2021. 
It's difficult to predict when will electric cars will take over completely, it's safe to say that in the not-too-distant future, electric cars will undoubtedly be ruling the roads on a global scale. 
Notable upcoming EVs:
Here are our list of five incoming EVs which should make a significant impact on the number of zero emissions vehicles sold in Australia.
Tesla Model Y

Timing: 2022
The Model Y is essentially an SUV version of the most popular electric car in Australia, the Model 3, and it shot to the top of the charts in its home market of America as by far its best-selling zero emissions vehicle in 2021. We don't doubt many potential EV buyers are waiting for their opportunity to buy one of these, with Tesla expected to launch it in Australia before the end of 2022.
BYD Atto 3

Timing: August 2022
BYD sells massive numbers of electric vehicles in China, rivalling Volkswagen Group and Tesla, and the Atto 3 is the brand's first mass-market offering in Australia. It aims to offer something which no brand has really managed thus far, a competitively-priced small SUV with a long range. With prices starting from $44,381 before on-roads for the base model which offers 320km of WLTP-certified range, we have no doubt that it will make an impact like the MG ZS EV before it.
Volkswagen ID.4

Timing: 2023 (est.)
Volkswagen has been slow to the EV party in Australia, citing the tiny size of our market and next to no incentives making local launches for its ID.4 SUV and ID.3 hatch a low-priority in the global scheme of things. Nevertheless, Volkswagen has promised when the ID.4 does launch it will be a blockbuster, with prices claimed to start around the mid-$50,000 mark for the mid-size electric SUV. The ID.4 offers a relatively long range, starting from 330km on the base car, and has achieved mainstream sales success in Europe.
Toyota bZ4X

Timing: 2023 (est.)
Toyota's first mainstream fully electric offering will be the oddly-named bZ4X, and while the brand recently warned us that it may be more expensive than some expect when it arrives some time in the near future, it will herald a new era for Australia's best-selling car brand, introducing a new e-TNGA architecture. As a proper mid-size SUV, will it be able to replicate the runaway success of the RAV4 in recent years? Time will tell.
Mustang Mach-E

Timing: 2023 (est.)
Ford hasn't confirmed the Mach-E electric SUV will even come to Australia, but with the brand's push to go full electric with hero models like this Mustang-badged SUV and the Ford F150 Lightning, we'd say an Australian launch is all but an inevitability, especially since the Blue Oval intends on selling five PHEV or EVs in its range by the end of 2024. Ford simply sold out of Mach-E's recently, citing very strong sales in Europe, so despite an elongated wait the Mach-E could add significant numbers when it eventually does arrive Down Under.