Volkswagen Golf R 2017 review: weekend test
A car that is great big barrels of fun and that has room for the whole family? Sounds too good to be true, right? Wrong. What it sounds like is the Volkswagen Golf R
What we like
A heap of fun
Seriously good value
Versatility
What we don't
Gesture control is hit and miss
Boot space
Giving it back
What we like
A heap of fun
Seriously good value
Versatility
What we don't
Gesture control is hit and miss
Boot space
Giving it back
Back when I was learning how to drive, hot hatches were the car of choice for all boy racers. We were never able to afford any of the German super-sedans, of course, and Italian exotica was so far out of our league it might as well have been from outer space, but the affordable performance of a hot hatch was just within our reaching grasp.
Back in the early '90s, I wouldn't necessarily have considered myself a boy racer (though others might have), but I did have a very strong attachment to our family's Japanese GTi of the time. It was small, swift and mountains of fun.
Fast forward 25 years, though, and with three kids under the age of 11 to chauffeur around, I'm now resigned to driving a large, sedate and practical SUV.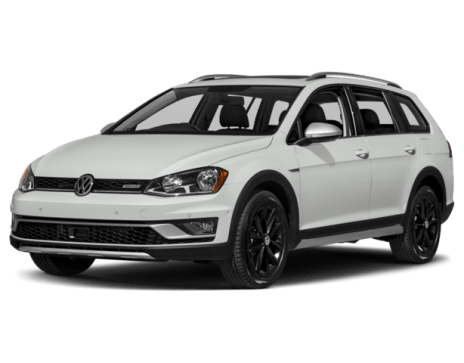 Explore the 2017 Volkswagen Golf range
But fear not, folks, for salvation can arrive in the form of the second family car. One that's not called upon for core family duties, so it can be more fun, but has the space to fit us all in at a pinch if necessary.
Enter, then, the Volkswagen Golf R.
Priced at $55,490 (with a seven-speed DSG automatic), my weekend tester also came with the addition of VW's Driver Assistance Package ($1300) and a panoramic sunroof ($1900), pushing the final price to $58,690.
As part of its mid-life update, this hot hatch has received a number of design tweaks inside and out, and with considerable attention focussed on the engine. But more on that later.
So, could the Golf R be the perfect second car for families, balancing our practical needs with the ability to have some serious fun? My kids and I had the weekend to find out.
Saturday Daily Driver
Feeling particularly lazy, I made a snap decision to take the kids out to one of the local cafés for breakfast. With the kids only around for the day (rather than the usual weekend) the Golf was tasked with suburban taxi duties, but that left Sunday free for me to find out what the 'R' stands for...
With the Golf R parked nose-first in the garage, my first glimpse is of a shapely rump decorated with four exhaust pipes. The styling is measured and brimming with cool, especially painted in our test car's Lapiz Blue. Eagle-eyed R fanatics will note the updated rear bumper design featuring more pronounced crease lines, while the Spielberg 19-inch alloys are a particular favourite and offer the most notable difference from the Mk7 version.
We jumped in and I set driving mode to 'Comfort' in preparation for the usual Saturday morning traffic snarls. The Golf R rates high in the practicality stakes, with ample head and legroom for front and back seat passengers. Able to hold four adult passengers in comfort (five at a pinch), it easily accommodated myself and the three kids.
The simple and refined cabin style remains unchanged from the Mk7 model. Front seats are electronically adjustable (and heated) and provide ample comfort and support in all the right places. In between the front seats lives a central storage console and two cup holders, plus a hidey-hole tray in front of the gear stick to house your mobile phone.
My kids kicked back in their comfy leather seats, and the back row is home to air vents and two cupholders in the centre armrest to keep them company.

It's a nice bit of kit with an excellent high definition-like display, even with my grubby fingerprints all over it. (image credit: Dan Pugh)
We polished off a delicious breakfast as the weather closed in, so we decided to make a beeline for the cinema to catch the latest school holiday movie offering.
The mind-numbing Saturday morning traffic gave us an opportunity to test out the Golf R's new Discover Pro 9.2-inch touchscreen unit (with app-connect, rear-view camera, and gesture and voice control). It's a nice bit of kit with an excellent high definition-like display, even with my grubby fingerprints all over it. We made numerous attempts to master the 'gesture control' feature with mixed success.
Cruising in comfort mode, I let the DSG take charge, with the R happy to motor along in fifth or sixth gear around the local 50km-per-hour zones. When called upon, though, it was eager to punch through gaps with dopamine-inducing urgency. Ride quality was somewhat firm yet forgivable, absorbing potholes and speed humps better than expected.

Seats down, the load capacity increases from 343 litres, to a hefty 1233 litres. (image credit: Dan Pugh)
Boot space, although smaller than the GTi at 343 litres (seats up), easily catered to our luggage and storage needs. With seats down, the load capacity increases to a hefty 1233 litres – handy for carting the flat pack furniture back from the store.
The five star ANCAP rated Golf R comes with seven airbags, plus high and low speed AEB as standard. An additional $1,300 will score you VW's Driver Assistance Package (included on the weekend test car) which includes blind-spot warning, rear cross-traffic alert and adaptive cruise control.
Sunday Fun
I was without the kids today, which meant the Golf R was excused from suburban taxi duties. The flip side being I had the day to give it a push along some twisty back roads. With race mode selected, I set off at dawn.
On paper, the Golf R's engine and performance stats make for impressive reading. The four-cylinder turbocharged engine has been gifted additional horsepower, churning out 213kW at 5400rpm and 380Nm at 1850rpm, with power sent to all four wheels. In DSG-guise, it will scream to 100km/h in 4.8sec, four-tenths slower than the six-speed manual.

In the tight turns, the R is rock-solid and rewarding. (image credit: Dan Pugh)
On narrow and windy roads it's a sublime and addictive driving experience, with a sure-footedness that invites confidence and urges more aggressive cornering. The Golf R responds in spades when challenged, making for an incredibly rewarding experience. Overtaking requires only the need to think it and you're already there. It was stupid grans galore.
My drive was made slightly more challenging by having to carefully navigate the numerous cyclists also taking advantage of the (previously quiet) back roads. My unhealthy obsession with the sound of the revs on the downshifts provided a useful heads-up of my impending approach. Delivering more of a burble than a snap crackle, the exhaust notes are an aural treat, too.

The four-cylinder turbocharged engine churns out 213kW at 5400rpm, and 380Nm at 1850rpm. (image credit: Dan Pugh)
Steering is precise and intuitive without a hint of understeer. Light taps on the paddle shifters triggered snappy gear changes with minimal lag, providing plenty of punch from first through to third gears. In the tight turns, the R is rock-solid and rewarding.
At the risk of stating the bleeding obvious, this car is genuinely quick, particularly at this price point. It defies belief that VW have managed to extract this much fun out of a four-cylinder engine.
Verdict
The Golf R's split personality is a perfect blend of daily-driver practicality and powerful performance. If you're looking to spice up your garage with a second car that delivers head-snapping performance, but that can also be used as a family hauler when needed, then the Golf R should be at the top of your short list.
Would you consider the Volkswagen Golf R to be your next family car? Let us know in the comments below.
Pricing guides
$24,990
Based on 294 cars listed for sale in the last 6 months
Range and Specs
| Vehicle | Specs | Price* | |
| --- | --- | --- | --- |
| 110 TDI Highline | 2.0L, Diesel, 6 SP | $21,900 – 29,700 | 2017 Volkswagen Golf 2017 110 TDI Highline Pricing and Specs |
| 110 TSI | 1.4L, PULP, 6 SP MAN | $12,900 – 18,700 | 2017 Volkswagen Golf 2017 110 TSI Pricing and Specs |
| 110 TSI Comfortline | 1.4L, PULP, 7 SP AUTO | $15,800 – 22,000 | 2017 Volkswagen Golf 2017 110 TSI Comfortline Pricing and Specs |
| 110 TSI Highline | 1.4L, PULP, 7 SP AUTO | $20,300 – 27,610 | 2017 Volkswagen Golf 2017 110 TSI Highline Pricing and Specs |
Pricing Guide
$12,980
Lowest price, based on 259 car listings in the last 6 months
View cars for sale
Similar Cars
Volkswagen Polo

Toyota Corolla

Volkswagen T-Roc

Volkswagen T-Cross