Hyundai i30 SX CRDi 2008 review
Doesn't getting old put a dampener on things?
If someone had told me - as a nerdy highschool kid with shoulder-length hair and acne - that in 40 years time I'd be championing small hatchback cars with diesel engines, I'd fairly faint.
Back in the days of Woodstock, it was Porsche's new 911 and the Lamborghini Muira and the delicate beauty of the Ferrari 365 that made my head spin.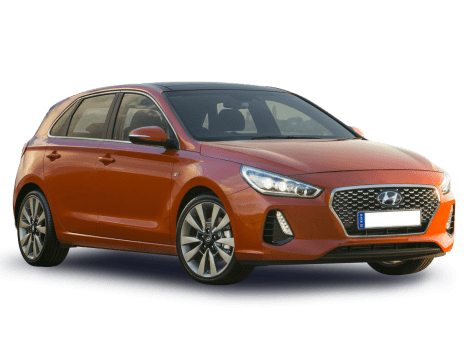 Explore the 2008 Hyundai i30 range
Now those dreams are impractical and unaffordable, as are most teenager whims including that girl called Alice.
The third millennium is a very different world and different lenses are needed to see things in perspective.
Unfortunately, you have to abandon wild notions and embrace convention.
But if you think owning an automatic hatchback Korean car with a diesel engine and sub-$24,000 price tag is going to be boring, then I have some pleasant news.
The Hyundai i30 turbo-diesel auto just may be the best car on the market. Yes, in practical and fiscal terms, better than my once beloved Muira dreamcar.
Despite the price, the i30 is very well screwed together - incidentally, better than the Muira. Even if there's a hiccup, Hyundai has a five-year warranty.
The 1.6-litre turbo-diesel looks like a slug on paper yet even attached to a rather pedestrian four-speed, non-sequential auto it is brisk and loves cruising.
And if you want to go cruising in the country it has a full-size spare wheel to keep you going.
It suits a small family with its five doors, a generous boot and a goodly range of standard features.
They include an airconditioner duct in the glovebox to keep the chocolates firm. Vital stuff.
The base model also has connections for your iPod and any USB stick as well - features for which some European car companies charge outrageous premiums.
This is in addition to the CD player and the four speakers.
Audio controls aren't on the steering wheel in the entry-level SX model tested, though are in the SLX version that costs an extra $4500.
The SLX also gets alloy wheels, six speakers, trip computer and fog lights - which are all very nice but miss the point.
This is simple, fuss-free, inexpensive, environmentally-better-than-most, space efficient and fun motoring.
There's very little fluffy bits and the i30 simply doesn't need them.
One of the surprises - and clearly there are a few with this car - is the quietness of the diesel.
It will be a tad rattly on idle for passers-by but for occupants, there's only a hum.
At any speed above walking it's practically inaudible.
Even when you press it hard - actually a pointless exercise as the engine runs to about 4000rpm and then gasps - it is composed.
The auto box is as simple as the engine with four forward cogs and no manual-change mode. Which is just as well because, as pointed out, this is no racer.
It's a comfortable performer in traffic and will get away with most other cars.
Forget green-light drags - if you've bought one of these you're past it anyway.
In conventional hatchback design the i30 has a split-fold rear seat to boost cargo space.
Or it will seat two adults in the back and, if of average dimensions, they won't complain about the room.
They will also be happy about the ride comfort that is compliant and well insulated from sound - especially from underbody noise.
What is so overwhelming about this car is clearly not its Ferrari-chasing performance but its sheer ability to be pragmatic motoring.
No bells, no whistles, a fantastic fuel economy and a whopping five-year warranty. Don't wait to get old to experience it!
Pricing guides
$7,844
Based on 92 cars listed for sale in the last 6 months
Range and Specs
| Vehicle | Specs | Price* | |
| --- | --- | --- | --- |
| SLX | 2.0L, ULP, 5 SP MAN | $2,900 – 4,950 | 2008 Hyundai I30 2008 SLX Pricing and Specs |
| SLX 1.6 Crdi | 1.6L, Diesel, 5 SP MAN | $2,600 – 4,400 | 2008 Hyundai I30 2008 SLX 1.6 Crdi Pricing and Specs |
| SR | 2.0L, ULP, 4 SP AUTO | $3,700 – 5,940 | 2008 Hyundai I30 2008 SR Pricing and Specs |
| SX | 2.0L, ULP, 4 SP AUTO | $2,600 – 4,400 | 2008 Hyundai I30 2008 SX Pricing and Specs |
Pricing Guide
$2,999
Lowest price, based on 85 car listings in the last 6 months
View cars for sale
Similar Cars
Kia Cerato

Toyota Corolla

Mazda 3

Hyundai Accent