BMW Z4 M 2006 review

And that's because of what it isn't, as much as what it is.
To address the former, this ain't no superficially enhanced Z4, the facelifted, engine-upgraded version of which was also subject of the gathering of auto hacks on some country roads in northern NSW.
The Z4 M is in the same pantheon as the classic M3 coupe and the more recent M5 sedan and M6 coupe — but most particularly the M3, whose almost monotonously award-winning, high-revving 3.2 in-line six the roadster shares.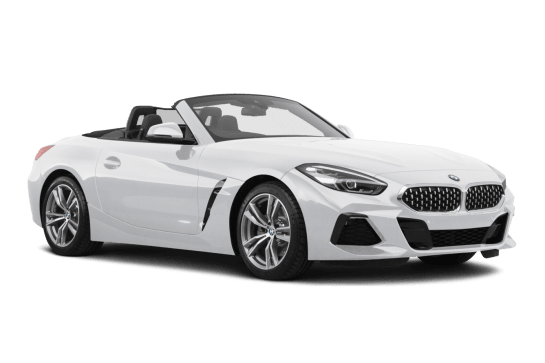 Explore the 2006 BMW Z Models range
It's capable, so it is claimed, of getting this angry-looking, 1410kg roadster (you'd be peeved, too, if you looked like that) to 100km/h in five seconds flat.
And with lower, stiffer suspension and shorter gearing than the standard Z4 manual, brakes from the limited-edition M3 CSL, and hydraulic power steering instead of the standard Z4's deficient electric system, the M Roadster begins to look like a bargain at $129,500.
No, really.
The manual-only M is thoroughly worth the $35K-plus premium over the most expensive standard Z4.
(Incidentally, the range — with BMW's latest-generation sixes — begins at $77,600 for the 2.5si manual and goes to $93,400 for the 3.0si auto.)
Comparisons with Porsche's Boxster S are inevitable, and these will almost certainly not favour the Bimmer. Such comparisons should not, however, diminish the latter's appeal.
Because the Z4 M is a wonderfully unaffected, utterly BMW thing: a classic roadster with 252kW/365Nm worth of straight-six engine under a bonnet that seems endless from your seat close to the rear axle, 50/50 weight distribution, no run-flat tyres, a proper gearbox (there's no room for the SMG gubbins here) and decent steering.
Although the steering feel isn't perfect, it's by no means as artificial as that which afflicts lesser Z4s, and is free of any kickback.
Visual distinctions between the regular version and the Z4 M are minimal, but the on-road experience is separated by light years. The M revs to 8000rpm, and its torque spread allows effortless overtaking without leaving fourth gear.
And with the roof down, as nature intended, it sounds every bit as stimulating as it feels.
There's sufficient power to overwhelm traction, although the latter is formidable thanks to a variably locking diff and an 18-inch wheel package.
The Z4 M's ride, which one expected to be brain-bashing, was a pleasant surprise in such a stiffly sprung car. But I envy the owners who'll be able to reserve theirs for track days.
Indeed, much as the current M3 will be the last with that classic straight six (the replacement will be a not-so-lithesome V8), I reckon the Z4 M will be worth hanging on to for years.
Pricing guides
$14,995
Based on 3 cars listed for sale in the last 6 months
Range and Specs
| Vehicle | Specs | Price* | |
| --- | --- | --- | --- |
| Z4 2.5I | 2.5L, PULP, 5 SP MAN | $8,900 – 13,420 | 2006 BMW Z Models 2006 Z4 2.5I Pricing and Specs |
| Z4 2.5SI | 2.5L, PULP, 6 SP AUTO | $14,990 – 14,999 | 2006 BMW Z Models 2006 Z4 2.5SI Pricing and Specs |
| Z4 3.0I | 3.0L, PULP, 5 SP AUTO | $10,900 – 15,950 | 2006 BMW Z Models 2006 Z4 3.0I Pricing and Specs |
| Z4 3.0SI | 3.0L, PULP, 6 SP AUTO | $11,600 – 16,940 | 2006 BMW Z Models 2006 Z4 3.0SI Pricing and Specs |