Citroen C4 Manual 2012 review
The days when European cars automatically commanded a hefty premium in Australia are long gone and almost every week one brand or another announces what sales people love to call a "repositioning". It's not just that the dollar is making imports cheaper. Competition for buyers is fierce.
Value
The French brands are perennial underperformers in the sales charts and reposition a lot. The latest to face up to reality is Citroen and some of its price cuts are fairly dramatic. A top-spec C5, for example, drops $14,000. That's not repositioning. That's moving interstate. Bad luck if you bought one last week.
The move is timed to coincide with the arrival of the second-generation C4, Citroen's mainstay small car. It shifts a couple of suburbs to begin $4000 lower, at $22,990.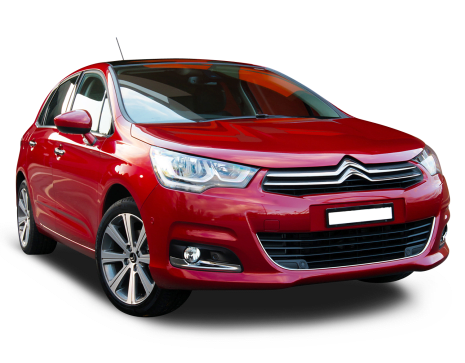 Explore the 2012 Citroen C4 range
Like its predecessor, the new C4 borrows the underpinnings from the equivalent Peugeot model, in this case the 308. So it's a bit longer and has a bigger boot than a Volkswagen Golf, although still far from the largest in its class.
Design
Thanks to Citroen's two-tier model strategy, this time the C4 comes only as a five-door hatchback. The three-door "coupe" is dropped to leave room for a premium DS4 model that arrives early next year. As before, the C4 is a competent design with a strong road stance and pleasing headlight shapes, but a bit generic apart from details such as the grille.
The cabin has some of the sculptural flourishes that are overdone in the C5, and a long dash combined with the world's smallest glovebox. The unique fixed-hub steering wheel has gone but its orthodox replacement still has an awful lot of buttons.
Technology
For enough cash, the C4 can be filled with equipment that's only just trickled down from luxury cars, such as massage seats and cornering lights. There are also a few gimmicks including dials that change colour. However, it's less intriguing at entry level, where Bluetooth is missing and rear passengers must wind their own windows.
Then there's the base 1.6-litre petrol engine, which produces noise without much corresponding forward motion. It's even slower -- almost 14 seconds to 100km/h -- with an automatic gearbox that, incredibly, has only four speeds. 
The automatic comes later, as does Citroen's version of a double-clutch transmission and fuel-saving tricks, such as idle-stop. Later there will also be a turbo petrol. A manual diesel 1.6 is the other variant available from launch and it's better than the petrol, gets six speeds instead of five and has an electric parking brake. It also has the best fuel economy, of 5.8 litres per 100km.
Drive
Neither will delight the driver in you, with doughy handling that lacks any zest. There's no alacrity to the steering, which is dull, and plenty of body roll. The ride quality is OK until it rolls over something it doesn't like, when it gets jarring.
Verdict
The C4 has been repositioned but it's still a couple of grand away from the right neighbourhood. Many small cars, such as the bestselling Mazda 3, can be had for thousands less. That wouldn't be a problem if the C4 were a standout, but it isn't. Over six years on sale, the first generation lured about 80 buyers a month away from mainstream offerings. For good reasons, the Mazda 3 sells more in a day.
Pricing guides
$6,835
Based on third party pricing data
Range and Specs
| Vehicle | Specs | Price* | |
| --- | --- | --- | --- |
| Attraction VTi | 1.6L, PULP, 4 SP AUTO | $4,100 – 6,710 | 2012 Citroen C4 2012 Attraction VTi Pricing and Specs |
| Exclusive E-HDi | 1.6L, Diesel, 6 SP AUTO | $6,200 – 9,570 | 2012 Citroen C4 2012 Exclusive E-HDi Pricing and Specs |
| Exclusive HDi | 1.6L, Diesel, 6 SP MAN | $6,000 – 9,240 | 2012 Citroen C4 2012 Exclusive HDi Pricing and Specs |
| Exclusive Turbo | 1.6L, PULP, 6 SP AUTO | $6,000 – 9,240 | 2012 Citroen C4 2012 Exclusive Turbo Pricing and Specs |