2011 Ford Mondeo LX engine malfunction light
Asked by Phil McNamara
I have a problem with the 2011 Ford Mondeo LX 2.0-litre turbo-diesel wagon I use as a taxi. At 82,066km the engine malfunction light came on. The problem was found to be injectors 1,2 and 4 having excessive leak back, and they were replaced under warranty. At 87,373km it became hard to start when cold, it was later found that the fuel rail system pressure too low and a small leak was found at the injector lines. At 122,408km the malfunction light was staying on, and it was found that injector three was faulty and it was replaced at my cost. The malfunction light continued to come on at regular intervals, but no fault codes were found when it was checked. At 130,101km the light came on again, and on the way back to the depot a number of warning lights activated and the engine just stopped. My regular mechanic ran some tests for me and he felt it wasn't getting fuel and that it was possibly the fuel pump. When he inspected the fuel tank looking for the pump he found copious quantities of metal filings. After further investigation it was found that the filings came from the injector fuel pump. The Ford dealer couldn't supply a pump for three days as it had to come from Melbourne, but a local diesel mechanic had one available and that was installed. It was the same brand pump as the one removed from the vehicle. I approached the dealer hoping to receive some assistance with the repairs, but they referred the matter to Ford. The Ford people advised me that there would be no assistance, as a genuine part wasn't used in the repairs. I believe the problem lies with the original part, not the replacement, and besides, all the other parts used in the repair, i.e. injectors, fuel uptake and fuel pump were genuine parts. Do you feel further action is possible?
Answered by CarsGuide
7 Feb 2014
I think you have every right to complain given that Ford couldn't supply you with a replacement part for three days. You were effectively forced to use a non-genuine part, although it seems that the only non-genuine thing about the replacement pump was the packaging. I think the very least Ford could do it to reimburse you for the part if not the labour involved. Remember that although Ford's warranty might not cover the situation you found yourself in they have to honour the statutory warranty that is part of our consumer laws and I reckon you would have a claim against them under that law.
Search from Over 8,000 questions Over 8,000 questions answered by CarsGuide
Complete Guide to Ford
Mondeo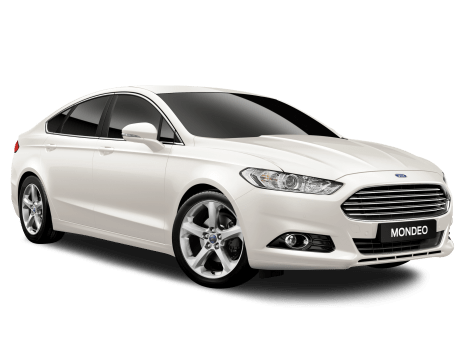 Reviews, price, specs and more