Toyota 86
Pricing and Specs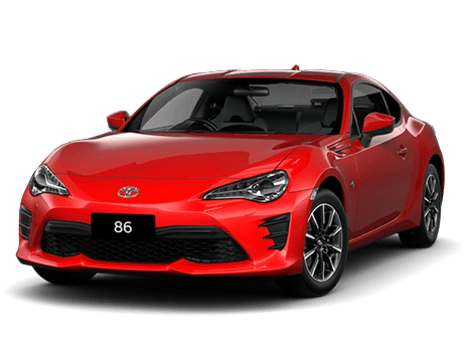 2020
From $31,440
Based on Manufacturer's Suggested Retail Price (MSRP)
2012 to 2019
$9,300 - 38,390
The car that helped Toyota shake its safe and boring reputation when it launched in 2012, the 86 is a rear-drive, two-door sports car lauded for its dynamic prowess both on and off the track. The sibling to Subaru's equally capable BRZ (the cars were jointly developed by the two Japanese manufacturers, hence the Subaru-style boxer engine), the 86 is affordable performance at its finest. What it's not, however, is anything even resembling refined or luxurious, with its engine note, suspension tune and sound insulation all favouring noisy performance over quiet conveyance. It's available with just a single petrol engine and a choice of manual or automatic gearbox in a two-door coupe body style.
Prices start at $31,440 for the 86 GT and end at $41,890 for the 86 GTS Performance (apollo Blue).
This vehicle is also known as Toyota FT86, Toyota GT86, Scion FR-S (2012–2016), Subaru BRZ.
| Year | Price From | Price To |
| --- | --- | --- |
| 2020 | $31,440 | $41,890 |
| 2019 | $21,200 | $38,390 |
| 2018 | $19,100 | $35,530 |
| 2017 | $17,500 | $33,000 |
| 2016 | $15,400 | $29,370 |
| 2015 | $13,000 | $26,730 |
| 2014 | $11,500 | $22,000 |
| 2013 | $10,100 | $19,580 |
| 2012 | $9,300 | $17,710 |
* Manufacturer's Suggested Retail Price