12 September 2017
Will the Project One give the Valkyrie a run for its money?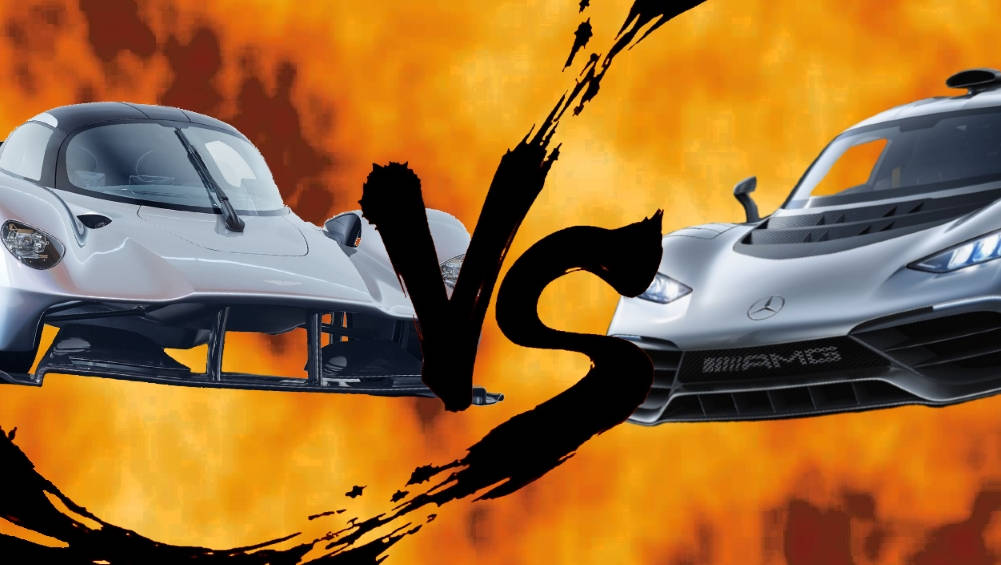 Mercedes-AMG following the steps of Aston Martin to create a supercar with an F1 pedigree but how will the two compare?
The Project One was unveiled at the Frankfurt motor show by F1 champ, Lewis Hamilton where the brand claimed the car will bring F1 technology to the road in 2019.
You may think this sounds a little bit familiar, because Aston Martin (with the help of Red Bull Racing) is doing something similar with its upcoming Valkyrie which is set to go head-to-head with the Project One.
While both cars are connected to their respective Formula 1 teams, both are set to produce over 740kW, utilise a hybrid system and will cost more than a two-bedroom flat in Sydney.
There are, however, some differences between the two.
First is the powerplants, the Project One will be using a 1.6-litre turbocharged V6, taken form the Mercedes F1 car that revs all the way up to 11,000rpm.
With assistance from four electric motors, the car is said to be able to accelerate to 100km/h in under three seconds and reach 200km/h in less than six seconds.
An exact power figure hasn't been made public but Mercedes claims it'll be over 740kW.
The Valkyrie on the other hand will house a Cosworth-tuned, naturally aspirated 6.5-litre V12 backed up by a Kinetic Energy Recovery System (KERS).
Power claimed to be 843kW and combined with a slender weight of only 1,030kg, this gives the Valkyrie a 1:1 power-to-weight ratio something that Koenigesegg achieved with its One:1 back in 2014.
Zero to 100km/h will be around 2.5sec while Aston is aiming for a top speed of 402km/h (250mph).
Both gearboxes will be automatics (that's just the supercar way now) with what AMG describe as an automated eight-speed manual transmission while the Aston will use a Ricardo-sourced seven-speed, dual-clutch.
Hard to say at this stage which one will be actually quicker but the Project One will certainly give the Valkyriea run for its money.
Which would you prefer? The Mercedes-AMG Project One or Aston Martin Valkyrie? Let us know in the comments.