16 October 2018
Three (wheeled) electric alternatives to Morgan's EV3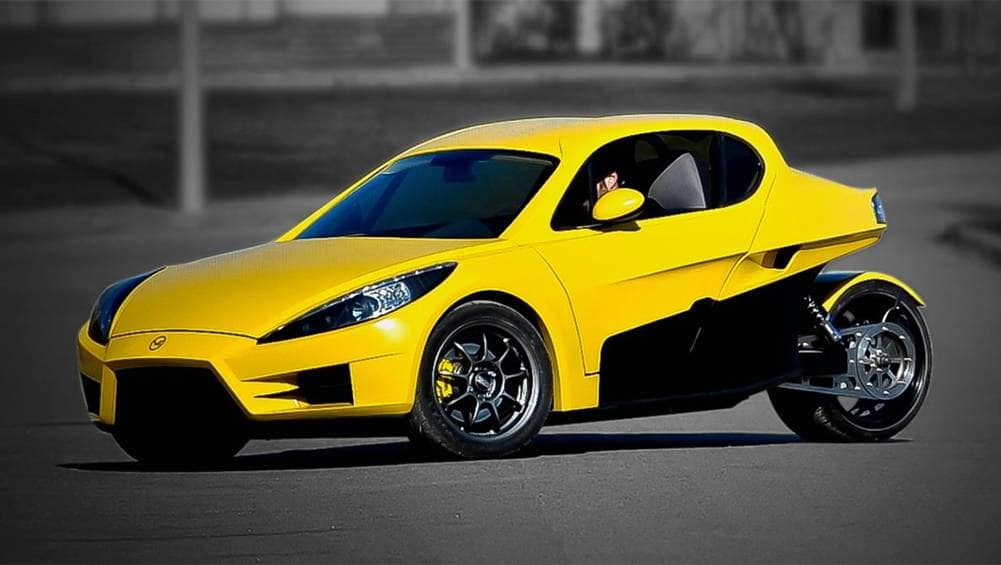 Two years ago, Morgan revealed plans to create an all-electric version of its 3-wheeler, but now the British automaker has confirmed the EV3 has been put on the back-burner.
While a three-wheeled electric sports car might seem like a new and exciting idea, it's been done before.
A few small brands have dipped their toes in the water to create such a car and unlike the Morgan EV3, you can actually buy these examples somewhere in the world.
Torq Roadster
Good chance you've never heard of this US company, but Torq EV has previously created an electric wake boat and an ATV before manufacturing this three-wheel electric sports car. 
Called the Roadster, it's offered in two trim levels (base and sport) and tips the scales at 997kg.
The electric motor produces more than 225kW/451Nm and the Roadster can do 0-100km/h in 4.0 seconds.
The fun is limited though, with a range of only 160km.
Veeco RT
Portuguese manufacturer, Veeco is behind this sports car, which first appeared in 2012.
Despite battery technology coming along way since the RT's birth, the three-wheeler is capable of travelling up to 400km (on the optional battery pack) before needing a recharge.
The motor only produces a maximum of 80kW, but makes 450Nm of torque, which allows it to hit 100km/h in 8.0 seconds and a top speed of 160km/h.
Silence PT2

You sure would get noticed in this...
The Silence PT2 is the oldest of the group, having first appeared in 2007.
Created in collaboration with Electric Big Wheel and T-Rex, the Silence PT2 is a featherweight reverse trike capable of reaching 200km/h.
Like the Veeco RT, the Silence PT2's battery technology is old by today's standards, but still manages to reach a maximum distance of 402km on a single charge.
Which of these three-wheeled electric cars would you have? Let us know in the comments.