4 July 2017
This Supra powered BMW E30 could possibly be the ultimate daily sleeper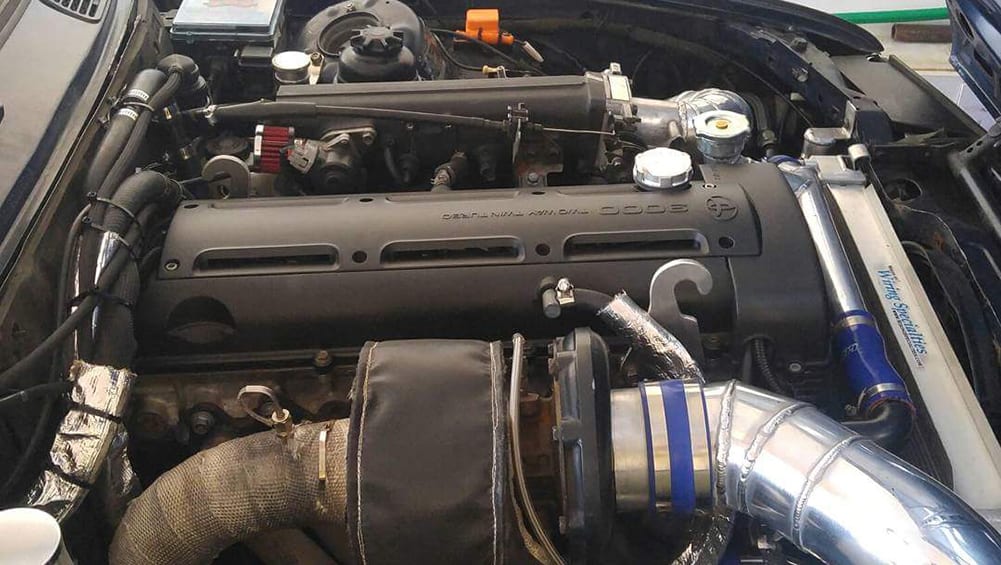 While the BMW E30 already has a strong cult following, this engine swap could just take it to the next level.
Jammed in with (presumably) the world's biggest shoe horn, this BMW E30 3-Series got the Japanese treatment when the standard BMW engine got replaced with Toyota's famous 2JZ-GTE unit.

352kW in 1100kgs? Hmmm... (Image credit: jperras)
Posted on Reddit by jperras for his brother, the Bavarian-Japanese project is not yet finalised, but is in full driving condition; making 352kW at the rear wheels from 1.24 Bar (18psi) of boost.
The car has required a fair bit of custom fabrication, obviously, in order to get everything working, but the end result is a beautiful sight.

Note the 180° twist on the intercooler piping. (Image credit: jperras)
While stuffing BMW E30's up with extra cylinders and additional turbochargers - or playing around with JZ engines - is nothing new, it's how the owner has committed to a sleeper appearance that helps keep this particular E30 unique in its own way.
...just make sure the indicator works.
Check these wild engine swaps for some more BMW E30 madness.
What do you think about a 2JZ BMW E30? Is it a match made in heaven or just a waste of time? Tell us what you think in the comments below.