10 November 2017
Gran Turismo Sport: The Oversteer review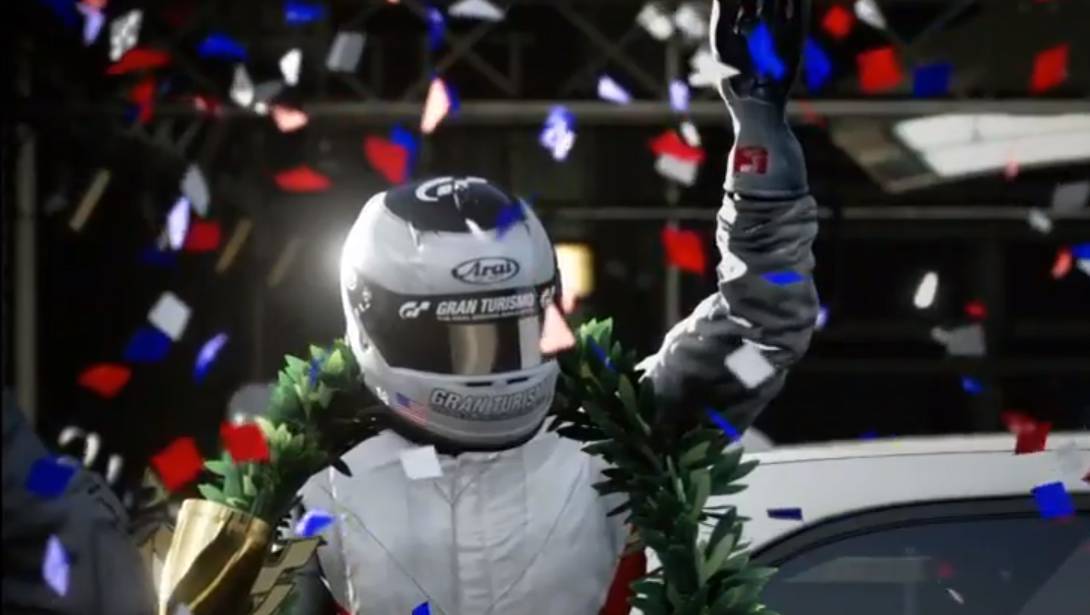 Gran Turismo experiences a shift in direction. Is it one step forward and two steps back, though?
Game: Gran Turismo Sport (2017)
Creator: Polyphony Digital
Experienced on: PlayStation 4 Pro
Experienced with: Dualshock 4 controller
Twenty years is a long time for a game franchise to stick around. Gran Turismo just hit that benchmark and has celebrated it by releasing the first major entry in the series on this generation of consoles: Gran Turismo Sport.
Why 'Sport'? This Gran Turismo is all about competitive play, the online community and e-sports in general.
This is no doubt due to the success of the brand's GT Academy program, which turns the best drivers from the game into real-world race drivers. But this new focused approach makes the game compromise more than a few things along the way…
Will it alienate long-time fans?
The Graphics

Photo-mode makes everything look amazing.
Previously, Gran Turismo had fallen behind a little in graphics. It's always been slick, but never stellar. This is largely due to the series trying to keep up with today's higher resolutions and the demand from fans for more cars.
Well, there's good news and bad news. The bad news? The game's total roster of cars has been sliced and diced down to just 162, and that's from a whopping 1167 in Gran Turismo 6. The good news is that the game just looks amazing. We knew it looked good during our preview play, but spending actual time with the game left us very happy with the graphics.
The detail on the cars and especially the interiors is fantastic, although anything outside of a narrow field of view on the tracks can be a little disappointing. As we said in our preview drive, it can be (and is) done better elsewhere.

The detail on the interiors is phenomenal.
You'll be even happier if you own a PS4 Pro. Polyphony were clearly aware of the timely release of the new machine and have tailored options for it. You can choose for the game to utilise the additional boost of processing power to either increase the framerate or improve the detail. Both options are stellar, although if you own a 1080p TV we'd recommend the frame-rate option as you're not likely to really see the extra detail without 4K resolution. For those who have livingrooms that resemble a JB Hi-Fi testing booth, you can even dial up the graphics further and engage the HDR setting.
One last point to touch on with graphics is how much of this can be customised. You can adjust how much HDR and even how much exposure you want the game to render. Sounds like it's for nerds, but importantly, it means you can set it up perfectly for any screen.
The Gameplay

Feels better than ever.
It turns out the folks at Polyphony have heard and responded to past criticisms. The driving experience now feels more fluid than ever. As we mentioned in our preview drive, cars now rock about on suspension more obviously so it's easier to identify oversteer and understeer before it's too late, which is a vast improvement on previous entries in the series.
The camera work has been improved, too. Driving in third-person arcade-style felt like an afterthought previously, but thanks to a camera that now swings a little in corners you can see the car move about more easily. It adds to the feedback. Plus, after poking through some menus we found out that said camera is completely adjustable. You can have more or less camera-sway to your liking. Nice.
We spent most of the review playing with a controller. We thought this was reasonable as most people will experience the game this way. It's obviously a far superior experience with a wheel, though we can hardly recommend the $1,199 Thrustmaster setup we used at the launch. Get the circa-$500 Logitech equivalent instead.
VR is very cool, and it seems almost the perfect way to experience the game. It's slick, lets you look around the amazingly detailed cockpits, and is every bit as responsive as you could hope for. It's an awesome experience, but you'll have to pay $549.95 - on top of the aforementioned wheel - for that privilege. At close to $1,100 for the full kit, it's a tall order.
The engine still has that 'ultimate driving simulator' feel in every way when it comes to the important stuff, like lap times, but still lacks in terms of physical damage (Codemasters' DiRT and F1 games are still the king here…) but it still does a great job of accurately munching through tyres and fuel.
Sound design is sadly still lacking. Everything from the Civic Type R to some of the more extreme machines are variations of the same boring buzzing noise. There's none of the more vibrant induction and atmospheric rattling noises from games like DiRT4 and Project Cars 2. Thankfully, the game's musical score is the best it's ever been featuring Aussie artists like Courtney Barnett, and King Gizzard and the Lizard Wizard.
Singleplayer

Gone are the days of collecting a vast array of cars, instead skill-up with 'missions'.
The main menu you're greeted with upon opening the game is pretty, but a tad infuriating. You'll have to spend some time flicking through each of the drop-down menus at the top, plus the slide-out menu at the side to work out where everything is.
Once you've acquainted yourself, you'll notice something: There's no true 'campaign' mode.
Yeah. Really. If you were upset about the thousand or so cars that are now missing since GT6 this one will grind even hardcore GT fan's gears. So what's the deal?
In lieu of the usual campaign which consists of themed events and series with varying entry requirements, there are three progressive ways to earn 'experience': Driving school, which isn't as basic as it was in the past; Challenges, where some of the fun lies; and the cryptically-named 'track experience'.

Although we're sad about there being no real campaign, it's cool that you can watch the tutorial videos while the game loads.
The bulk of casual play seems to have been shifted over to Arcade mode, which is a poor compromise because without any semblance of progress or a need to purchase cars in different classes, it all seems a little aimless and it's easy to bore yourself with race upon race.
Which brings up another problem: Grind. Whether you're playing in one of the training events or in arcade mode, you'll need to grind for 4, seemingly redundant, different types of experience points.
 There are 'levels' that determine which events you can enter - much like GT5 and onward - only you'll need to spend hours grinding all the way up to Level 20 to unlock the Nurburgring Nordschleife in arcade mode. This isn't fun - it's annoying. To rub it in, the game lets you sample parts of the track in training missions. Grrr.

Isn't just experience and cash enough? Why do we need all this?
Playing on your own for longer than a few hours makes the lack of cars in the game obvious as well. While in the past, single player events were measured by power-to-weight ratio, they're now categorised into classes. This will be familiar from games like Forza and Asetto Corsa, but the trouble is there aren't as many cars in each class. It ends up with weird scenarios where Subaru WRXs are automatically pitted against Lamborghinis and Aston Martins, simply because there aren't as many production-spec cars as there used to be. It gets repetitive, and It's not right.
It also kills off one hallmark of the series. It used to be fun collecting all kinds of cars, from Kei-class to '90s DTM classics, but now that's gone. Cars are handed out left, right, and centre for completing training events, so the use of money isn't as critical as it used to be.

Cars 'n' trophies handed out left-right and centre.
To be fair, this could all be fixed with DLC, but there's gonna have to be a lot of it…
Multiplayer

In 'Sport' mode, the event and lobby system is admittedly brilliant.
It's evident online multiplayer is how this game is meant to be played. You have a choice of lobbying up with friends online to create a custom race, or engage competitively in 'Sport' mode.
'Sport' mode is the star of the show; the menus are slick, and everything is self-explanatory.
There are daily and monthly events that take place at set intervals during the day. You jump in, sign up for a session then you can either wait to be notified when it's race time, or practice qualifying while you wait. Any times you post while qualifying will determine your position on the grid, so it's worthwhile spending the time practicing.

We'd recommend setting the best lap time you can while you wait for the main event. It will help determine your starting position.
You're matched with opponents based on your skill ranking which is determined from your performance and experience. Matching never seems to take longer than two (or so) minutes, so don't expect to be waiting in lobbies for too long.
Polyphony has also put lots of thought into how to make online racing more civil. To do this, you also carry around a 'sportsmanship' rating. This is positively impacted for clean laps and negatively impacted by anti-social behaviour, like cutting corners, coming into contact with other players, and running off the track. These behaviours also carry time-based penalties, so don't think you can run around with a great time and terrible 'sportsmanship'.

Being naughty and colliding with other players will earn you a time penalty and a hit to your 'sportsmanship' rating.
To top it off, if the game thinks you're about to collide with another car at speed, it will 'ghost' you so you simply pass through.
Matchmaking places us Aussies with people from south east Asia and Japan. Thankfully, we didn't experience much lag between players.
It's probably one of the best online racing experiences in terms of fairness and good competition, which is important, because the game really funnels you into playing online.
Verdict
If you're a fan of racing online competitively then great. GT Sport is easily one of the best looking and most slick online racing games ever made, you'll love it.
If you were once a fan of the in-depth single player career, car tuning and collecting offered up by the series in the past – tough luck. There's nothing to see here. It's a shame, because this GT really takes a much needed step up in the handling and physics departments.
RATING - 3/5
Have you been playing Gran Turismo Sport? Tell us what you think of the game in the comments.