16 October 2017
Nissan puts together the world's best RC car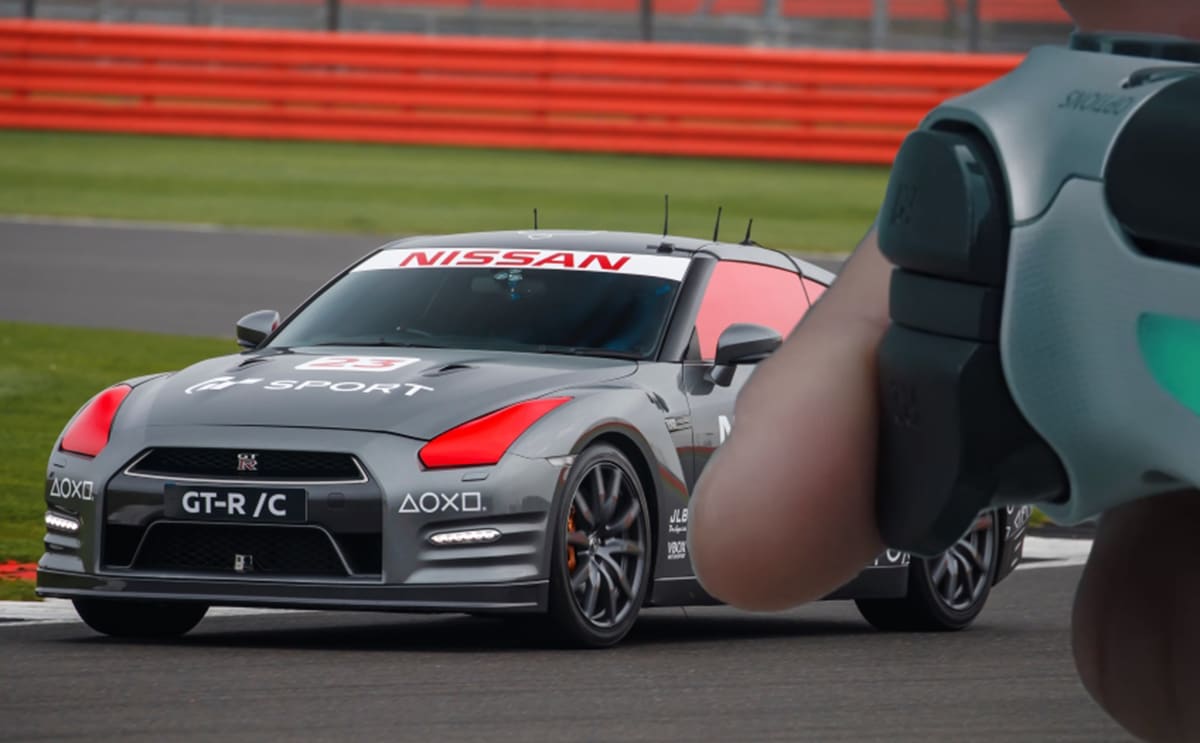 This is certainly something everybody who has ever played a racing game has thought about before.
What if a real car could be helmed with a console controller?
Well, it's happened for real - Nissan has gone to task making a full size, real life (and otherwise unmodified) 2011 R35 GT-R controllable via a DualShock4 controller.
Dope. Or, mostly dope... Unlike the infamous game controller scene that baffled Tommy Lee Jones in MIBII, the controller doesn't just sit where the wheel would otherwise be. No no, the car is 100% remote.

I wonder if his mother ever told him as a child that the PS2 was a waste of time.
This sounds very cool until you realise that to keep up with the car, visually, you need to be in a goddamn helicopter... so this fantasy isn't exactly achievable by the average Joe. Sorry guys.
In fact, this project didn't involve any average Joes. The driver, Jann Mardenborough, is a master of both racing in real life (a GP3 race winner) and racing in GranTurismo. The car has been extensively modified by a team of robo-experts at JLB Design, who have built four separate machines to operate the car.

Not sure how it drives, but it'd make Maccas runs much more interesting.
Why? It's basically an elaborate marketing stunt where Nissan has teamed up with Polyphony Digital's GT Academy to promote the just-about-to-be-released PS4 title GranTurismo Sport.
If you haven't heard of GT Academy it's an ambitious project to take the best drivers from GranTurismo's online community, put them in real cars, test their skills then put them in real race events.
Surprisingly though, the project has gone on to great success after starting way back in '08. Drivers who have graduated from the program have gone on to race in 24 Hours of Le Mans, FIA GT Series and the FIA World Endurance Championship.
What car would you have converted for a PS2 controller? Bugatti Chiron? Abrams Tank? Tell us in the comments.