16 October 2017
We played Gran Turismo Sport at World Time Attack. Is it the best GT yet?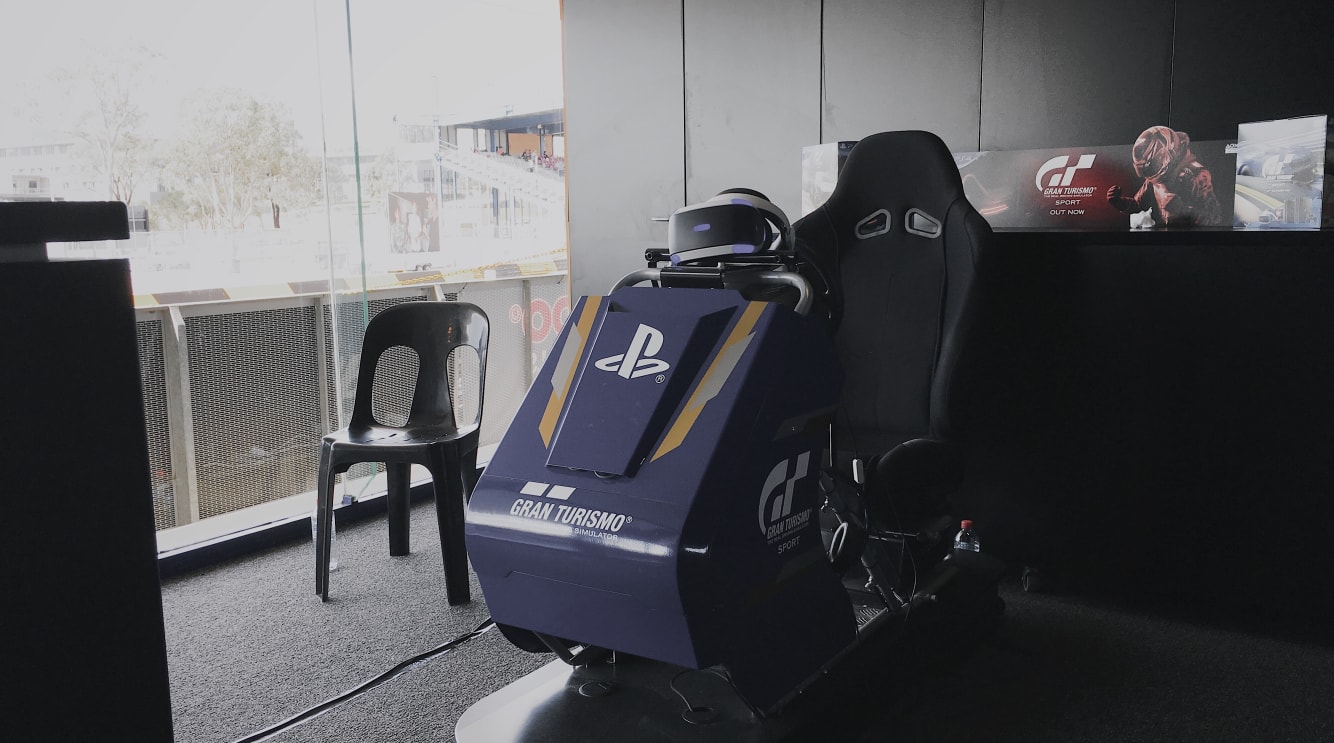 ​Ready to feel old? Gran Turismo turns 20 this year.
We were invited along to the Gran Turismo Sport launch event at World Time Attack 2017. I was keen to see what Polyphony Digital had achieved with this iteration. It raised a few eyebrows when it was announced that there would be no 'Prologue' edition of the game and that Gran Turismo Sport was doing away with numericals to become the series' next major entry since GT6.
It's also the first entry on the next generation of consoles and so has much leaning on its shoulders. At the event it was explained that the game was called 'Sport' to reflect its push toward the successful GT Academy and racing E-Sports as a whole.

As the first non-numerical major entry, GT Sport has a lot riding on it.
Perhaps the most concerning aspect of previous GT games (since about GT4) is the physics engine. It's often criticised as being blocky, clinical and not very exciting. This has become more and more evident with the rise of games like Forza Motorsport and Codemasters' excellent all-purpose racing engine.
To test this out I decided to choose some fairly boring cars for my time with the game. I drove a Mazda MX-5 in the Thrustmaster sim chair, and a Golf GTI with a controller. Both in four-lap arcade mode. Thankfully, the engine seems to have come leaps and bounds. My session with the GTI made it evident that, even with a controller, the game had a stronger focus on feedback. You can see the cars tilt into turns and rock about on the suspension more than ever before. The camera, too, finally has enough play to allow more feedback on understeer and oversteer before it's too late.

All-important feedback is now better than ever.
As with other GT games, the cars look amazing. The amount of cars on offer (at launch) has been rationalised down to only 162, and while this sounds like a lot less than previous entries in the series, it's allowed everything, even the interiors, to be rendered in phenomenal detail. You'd hope so, too. On the PS4 pro this game can be played in 4k, so you'll notice any flaws. The only issue I could really spot with the vehicle rendering was a lack of anti-aliasing. (the smoothing of pixels) you can spot 'jaggies' but, to be fair, it's pretty minor.

On all but the largest screens, flaws were difficult to spot. Keep in mind, though, 4k is coming...
Where the game really shines though, is in the sim chair. Feedback is far easier to identify with the Thrustmaster wheel I used. Unlike previous games which largely lacked meaningful feedback, the wheel now really tugs against you in corners and starts vibrating with a much higher level of urgency when you've lost traction. I had an opportunity to sample the game in PlayStation VR and was surprised just how immersive it was, it really plays to the advantages of Gran Turismo's game engine. Get ready to fork out $549.95 for VR + $1,199 for the wheel and look like a dork in your living room, though.

Keiichi Tsuchiya - The Drift King himself - shows us how it's done with the full VR setup.
That having been said, it's still very much a Gran Turismo game. Some notable flaws of the series are still present and rear their ugly head. The AI for example will just straight-up ignore your position and follow the driving line with reckless abandon. In my run with the MX-5 it was rather irritating as the wheel would get shunted about with AI drivers ramming me. The tracks look okay, but only so long as you're not really paying attention. As is standard with GT, don't look at the backgrounds too closely. And yes, you could say that about a lot of racing games, but you only need to look at the well-rendered foliage of a Codemasters game to realise that it can be done better.

The slightly mindless AI can be frustrating, especially in the otherwise-impressive cockpit view.
Overall it's a slick game and convincing simulator. I'm keen to play it out fully to give a proper review. We didn't get to experience career mode which promises to be different from previous outings and have a focus on prepping people for GT Academy and E-Sports. Thankfully I'm told that, unlike Project Cars, the game will still employ a currency system and allow you to pick and choose your way through the career. This will help the overall feeling of progression and personalisation that's been a stalwart element of Gran Turismo in the past.
If you're a fan of the series, Gran Turismo Sport will be the slick next-gen upgrade you're looking for. If you weren't a fan before it may not win you over, but I'd implore you to give it a go just to see how the game has changed with this generation. (Don't be a Forza prude!)
 Are you a GranTurismo die-hard or a Forza fanboy? Tell us what you think in the comments below.