30 May 2019
Beating the heat with a poo-covered Corolla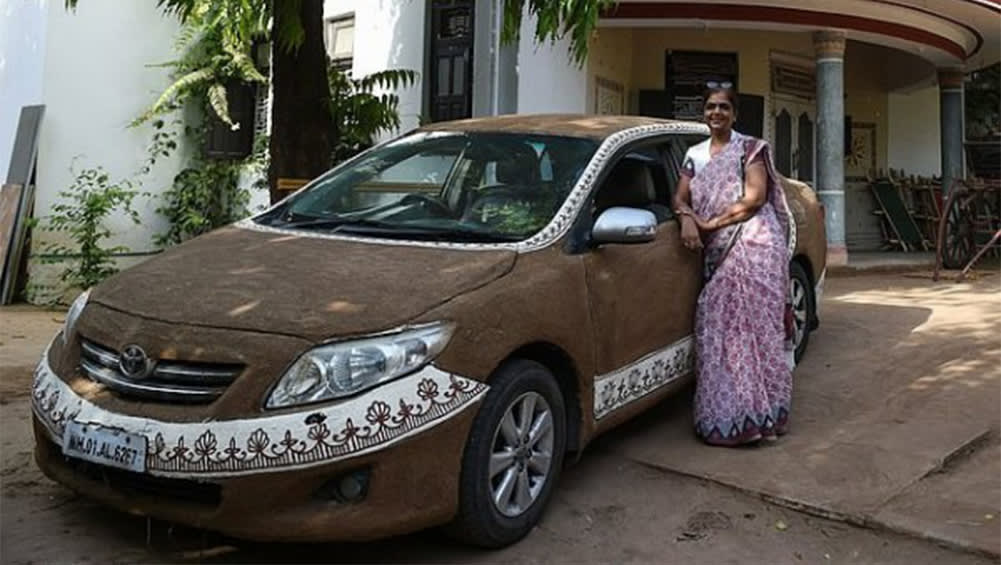 We've all channelled our inner Alf Stewart when jumping into a car, after it's been sitting in the hot summer sun. 
"Strewth! That's bloody hot!"
Okay, maybe some of us would use a few four-letter words to describe the heat, but we've all wondered how to keep our cars cool in the harsh temperatures.
Sejal Shah living in Ahmedabed, India has come up with a solution, by covering her Toyota Corolla in wait for it… cow poo.
We're not joking, after using poop as flooring to keep her house cool, she thought it should have the same effect on her car.
So, her once white sedan is now coated in cow dung. 
According to Sejal, the car is so much cooler she can drive without the air con on in 45-degree heat. We have so many questions...
Will poo-covered cars catch on? Let us know in the comments.