Mercedes-Benz S-Class
Pricing and Specs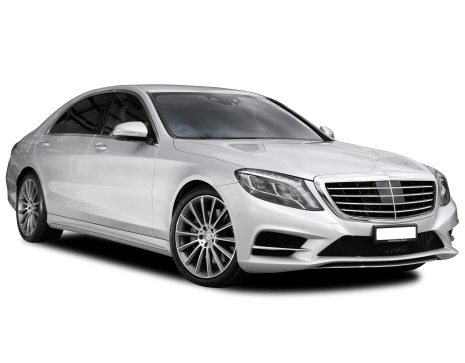 2020
From $202,700
Based on Manufacturer's Suggested Retail Price (MSRP)
1993 to 2019
$8,300 - 530,530
| Year | Price From | Price To |
| --- | --- | --- |
| 2021 | $202,700 | $445,235 |
| 2020 | $202,700 | $445,235 |
| 2019 | $139,700 | $461,890 |
| 2018 | $117,000 | $530,530 |
| 2017 | $102,800 | $485,100 |
| 2016 | $94,600 | $414,920 |
| 2015 | $85,200 | $285,450 |
| 2014 | $77,400 | $194,590 |
| 2013 | $55,200 | $141,680 |
| 2012 | $45,700 | $109,670 |
| 2011 | $41,500 | $104,280 |
| 2010 | $41,200 | $102,190 |
| 2009 | $33,100 | $97,790 |
| 2008 | $29,400 | $90,200 |
| 2007 | $26,500 | $80,520 |
| 2006 | $18,500 | $64,350 |
| 2005 | $18,200 | $62,370 |
| 2004 | $16,400 | $50,490 |
| 2003 | $15,500 | $50,490 |
| 2002 | $15,500 | $35,750 |
| 2001 | $14,300 | $32,780 |
| 2000 | $13,600 | $32,230 |
| 1999 | $10,600 | $34,980 |
| 1998 | $10,600 | $34,980 |
| 1997 | $9,300 | $31,790 |
| 1996 | $9,200 | $31,130 |
| 1995 | $9,200 | $31,130 |
| 1994 | $9,700 | $31,130 |
| 1993 | $8,300 | $27,830 |
* Manufacturer's Suggested Retail Price
Mercedes-Benz S-Class FAQs
Check out real-world situations relating to the Mercedes-Benz S-Class here, particularly what our experts have to say about them.
Mercedes-Benz S350 demo

Unfortunately all brands are subject to failures, even Mercedes-Benz, and while you should rightly expect better service from an expensive brand like Mercedes-Benz your car is seven years old. Problems with the air suspension on the S-class are not unusual. You could press your case for some form of compensation from Mercedes-Benz itself, not the dealer, and the company might come to the party for part of your costs. If that doesn't happen and you are left to repair the car at your own cost go to an independent mechanic who specializes in Mercedes-Benz and have them repair it. That way you should be able to make a substantial saving on the cost of the  repair. Many owners have their cars converted to regular suspension, which can be done for much less than repairing the air suspension.

Show more

Mercedes-Benz S-Class 2006: Bluetooth

Show more

Mercedes-Benz 350 2005: Does it have a V12 engine?

Show more
See All Mercedes-Benz S-Class FAQs
Disclaimer: You acknowledge and agree that all answers are provided as a general guide only and should not be relied upon as bespoke advice. Carsguide is not liable for the accuracy of any information provided in the answers.