Skoda Octavia Elegance sedan 2008 review

Skoda returned to Australia last October with a range of well-equipped models. They are not essentially bad cars, borrowing bits from Volkswagen's huge buying power, but the execution has perhaps not been as perfect as it could have and the pricing in certain offerings leaves us a bit cold.
We drove several models, both the basic Ambiente trim and Elegance.
Basic trim levels are good with reasonable features, while Elegance adds a comprehensive list of extras including auto lights, auto wipers, reversing sensors, cruise control, faux carbon fibre trim and trip computer. Our test cars included the basic models up to the RS.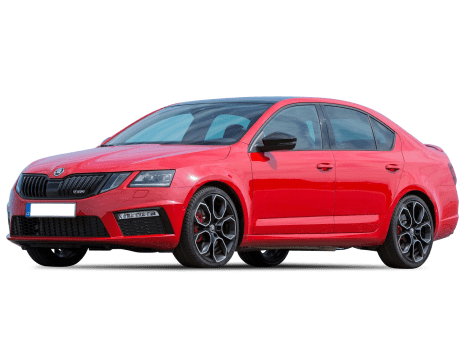 Explore the 2008 Skoda Octavia range
You can also add various options such as those added to the Elegance sedan that blow the price out. It was tuned with sports suspension, had a wheel package added, satnav and a sunroof which took the normal $33,290 price up to more than $45,000.
For all the froth and bubble, the bottom line is that on first appraisal the Octavia, in its many forms, feels like a $25,000 car.
Allowing for all the kit, the Elegance sedan really is over-the-odds on price.
This German-owned Czech brand remains hobbled by a fair degree of invisibility to most potential buyers.
Now we may be wrong but in this mid-sized segment which the Japanese own through the Toyota Camry/Aurion and the Mazda6, Skoda would hardly register on the radar.
Allowing for all that the Octavia does have redeeming features. The liftback model is very versatile. Fold the rear seats flat and there's enough room for furniture. The boot alone is 560 litres and pumps out to a whopping 1420 litres with the seat down.
The warranty is a respectable three years/unlimited kilometres with roadside assist and service every 15,000km.
All transmissions are smooth but the six-speed automatic direct shift gearbox (DSG), direct from VW and Audi is the pick of them.
The two-litre petrol engine is a bit of a screamer, and both turbo-diesels have annoying initial lag, then a substantial boost from just off idle that tugs at the steering wheel. The 1.9-litre diesel runs out of breath a little early, while the 2-litre pulls further up the rev range.
While the ride is quite compliant even with the optional firmer suspension, there are seemingly ever-present traces of engine, suspension and road noise filtering into the cabin.
The front-wheel drivers have crisp handling, although there is a little more understeer on the diesels with their heavier steel engines up front. The interior is quite smart, and everywhere you look there are switches and buttons and dials from the Audi and VW spare parts bin. Nothing wrong with that either.
Fuel economy on our tests was close to the claimed figures for each model, even though we gave some a few spirited charges.
Apart from awareness, the biggest issue Skoda has with the Octavia, which incidentally is coming to the end of its model life with an all-new car coming next year, is price. It does not seem to be right.
And while there is a little bit of an improvement at both ends of the range — the 1.9-litre diesel and Octavia RS wagon — there still seems to be something missing from the menu.
Yes, it has a bit more grunt and is a little bit flashy here and there but it remains a little soft compared with a hot Audi or VW.
While they were all a pleasurable drive, there was a distinct lack of wow factor.
Even the RS seemed a little tame to be sporting such a badge. Nothing really hits you in the face in terms of flash badging in the cabin, either.
In fairness the RS wagon is a tidy package for a tick under $40,000 and a whole lot cheaper than buying a turbo Audi A4 wagon.
If you have your hearts set on one you can do a lot worse.
But then there is the issue of resale down the track.
What price you will get in two years is anyone's guess, although the diesel models are bound to attract better residuals.
Pricing guides
$7,945
Based on third party pricing data
Range and Specs
| Vehicle | Specs | Price* | |
| --- | --- | --- | --- |
| Ambiente | 1.9L, Diesel, 6 SP | $5,200 – 8,030 | 2008 Skoda Octavia 2008 Ambiente Pricing and Specs |
| Elegance | 2.0L, PULP, 6 SP AUTO | $5,600 – 8,690 | 2008 Skoda Octavia 2008 Elegance Pricing and Specs |
| RS | 2.0L, PULP, 6 SP MAN | $6,300 – 9,790 | 2008 Skoda Octavia 2008 RS Pricing and Specs |
| RS TDI | 2.0L, Diesel, 6 SP | $6,700 – 10,450 | 2008 Skoda Octavia 2008 RS TDI Pricing and Specs |
Pricing Guide
$5,000
Lowest price, based on third party pricing data
View cars for sale
Similar Cars
Volkswagen Golf

Skoda Superb

Hyundai Tucson

Mazda CX-5