BMW 3 Series 2012 review: snapshot

Remember when Hoover meant vacuum cleaner and Kodak meant camera? They became synonymous with the product and it must have been hell if you were Acme Vacuums or Click-me Cameras.
It's a bit like that with cars. Some epitomise their segment. Perhaps they were first, or best, or just most popular. Either way, they define the envelope that everyone else tries to push.
Before the Range Rover came along, no one thought a living room could go bush. Now, luxury off-roaders are everywhere. Some are faster; some handle better. But the Rangie is ground zero for posh SUVs.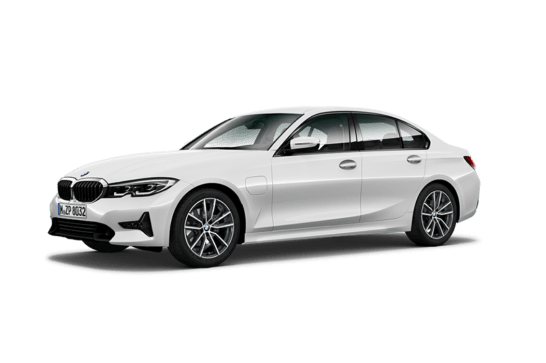 Explore the 2012 BMW 3 Series range
The Porsche 911 wasn't the first sports car and there are certainly more rational designs. But it's endured a half century and has become the reference point for anything new. The same goes for Mercedes's full-size luxury sedan, the S-Class.
When it comes to the single most popular type of luxury car, the junior executive sedan, it's BMW that wrote the rules. Since the 3 Series started in 1975, its combination of badge, practicality and handling has been the first rung on the premium ladder for millions of buyers. More than 12.5 million, in fact, and in many markets it has become a cliche of upward mobility.
With an eye on that showroom revenue, almost every premium brand has produced a wannabe to arm-wrestle the 3 into submission. Then, when the critics are harsh and the sales don't come, there's a bruising retreat: ``No, we weren't really trying to out-3 the 3. We're happy with our (tiny) piece of the pie.'' Put your hands up, Jaguar, Alfa, Volvo and more.
The only ones with half a chance are the other Germans. Audi, with the A4, has been getting closer and Mercedes, in this market at least, has been winning with the C-Class. Since the last model arrived almost five years ago with sharper prices and a younger mindset, it has outsold the 3 sedan.
More surprising still, for five months last year the C outsold every mid-size car at any price, except the Toyota Camry. It finished the year third, behind the Ford Mondeo but ahead of the Mazda 6, Honda Accord Euro and Hyundai i45: cars that start $25k below. In seventh was the 3 Series and the A4 was 10th.
It's not just that the traditional mid-size volume sellers are doing it tough. It was a similar result in 2010. Premium isn't exclusive any more. It's mainstream. Seven years after the E90, a new sixth-generation 3 Series, coded F30, has unbolted the kitchen sink to reclaim its title and give shoppers fewer reasons to go sub-premium.
With the mainstream buyer in mind, the lack of rear seat space in the previous car has been addressed with a decisive move up in scale. The new 3 is more than 9cm longer than before as well as being wider and taller. 
There's more leg room in the rear, more headspace all round and the boot is bigger. The most affordable BMW that could unequivocally fit a family used to be a 5 Series, and that meant at least another $20k. Not any more.
The range is better value, too. Premium brands would rather compete on equipment than headline prices, so the 3 begins at $56,400 with the 318d, which is pretty close to where it was before. That remains something of a budget model, with synthetic leather and 16-inch wheels. But the list of standard fittings is longer and includes split-fold rear seats, a large control screen and rear parking sensors.
Step up $1200 to the 320i and there are power seats and gearshift paddles. Real leather begins at $66,900 in the 328i. The result is a more compressed range, with more standard kit in the lower models but less in the top spec 335i, which drops $16k.
BMW has bundled together many of the cosmetic options into three style lines that change interior and exterior trim in harmony. There are some surprises here, such as a textured wood finish and coloured dials available in the modern line. Very un-Germanic, almost Scandinavian.
As usual there's a new attention grabbing feature, too. In this case, a motion sensor beneath the rear bumper responds to a wave of the foot by opening the boot. Parents with babes in arms, pay attention.
The higher dollar is one reason luxury brands have more scope to add features. Another is that many of their cars now fall below the luxury tax threshold thanks to more efficient engines. If economy is 7.0 litres per 100km or better, then the tax kicks in at $75,375 instead of $57,466. That can liberate thousands.
The 318d and 320d diesels, with economy of 4.5l/100km, match the efficiency of many small cars including BMW's own 1 Series. And a Toyota Prius owner is saving less than a dollar every 100km. 
Emission rules are also responsible for BMW's decision to drop its naturally aspirated straight six-cylinder engine, which was a brand signature, in favour of a turbocharged four-cylinder. This 2.0-litre petrol unit achieves 6.0l/100km in the 320i and 6.3 in the 328i.
The only six is the turbo in the 335i, a carry-over engine. But even here there's improvement, to 7.2l/100km from 8.7, thanks to the eight-speed automatic that is now standard across the range.
Other fuel-saving strategies, such as idle-stop and brake energy regeneration, have been part of the luxury furniture for some time. Mainstream makers are still catching up.
So there's more to the 3 in this generation in a full-throttle attempt to push this car to the head of the pack, in line with its reputation. It has a year or two of clear air before there's a completely new C-Class or A4. This car presses the reset button.
Sooner or later, though, every Kodak has a smartphone to contend with. The 3 Series still accounts for one-third of all BMWs sold, but its share of the action is falling. And it's not really about the C-Class or the A4. The luxury segment is no more immune to the SUV trend than any other. In 2001, they were a blip on the luxury buyer's radar. Last year, they were 35 per cent of all luxury sales. Mr Hoover, your Dyson is ready.
BMW 3 SERIES HISTORY
E21 (1975-82): Debuts as a two door with four cylinders, ranging from a 73kW 1.6-litre in the 316 to a 93kW 2.0-litre in the 320i. Six cylinders appear in 1977. Production: 1.36m
E30 (1982-90): Slightly bigger but weighing less, the E30 is the first to come with four doors (in 1983) and then as a wagon and convertible. M3 debuts in 1985 as a 149kW, 2.3-litre four cylinder. Production: 2.22m
E36 (1990-98): Third generation appears first as a four-door and grows again. A compact adds to variants-eventually 31 of them-while engines gain variable timing on inlet valves. Production: 2.75m
E46 1998-2005: Sedan is now 12cm longer than original two door. Range begins with a 88kW, 318i four-cylinder, while six-cylinders now have variable exhaust and inlet timing. Production: 3.14m
E90 2005-11: Again bigger but no heavier, thanks to aluminium panels. Rear suspension is now a five-link design and all gearboxes are six speeds. Eight airbags and run-flat tyres standard. Production: c3.04m
F30 2011: Grows again to be longer than original 5 Series. Four-cylinders replace all previous sixes (except in 335i), with turbocharging and an eight-speed gearbox on every model.
Pricing guides
$23,400
Based on 111 cars listed for sale in the last 6 months
Range and Specs
| Vehicle | Specs | Price* | |
| --- | --- | --- | --- |
| 320d | 2.0L, Diesel, 6 SP MAN | $17,400 – 24,200 | 2012 BMW 3 Series 2012 320d Pricing and Specs |
| 335i M Sport | 3.0L, PULP, 7 SP AUTO | $19,600 – 27,280 | 2012 BMW 3 Series 2012 335i M Sport Pricing and Specs |
| 330d | 3.0L, Diesel, 7 SP AUTO | $21,400 – 29,040 | 2012 BMW 3 Series 2012 330d Pricing and Specs |
| 335i M Sport | 3.0L, PULP, 6 SP MAN | $34,700 – 44,880 | 2012 BMW 3 Series 2012 335i M Sport Pricing and Specs |
Pricing Guide
$14,999
Lowest price, based on 90 car listings in the last 6 months
View cars for sale
Similar Cars
BMW 2 Series

Audi A5

Audi A3

BMW 1 series

Disclaimer: The pricing information shown in the editorial content (Review Prices) is to be used as a guide only and is based on information provided to Carsguide Autotrader Media Solutions Pty Ltd (Carsguide) both by third party sources and the car manufacturer at the time of publication. The Review Prices were correct at the time of publication.  Carsguide does not warrant or represent that the information is accurate, reliable, complete, current or suitable for any particular purpose. You should not use or rely upon this information without conducting an independent assessment and valuation of the vehicle.