Mazda CX-5 2012 review: road test
Mazda has a long and venerable history of doing things its own way. Witness the Japanese car maker's dogged efforts to make a mass-market rotary engine work, and its equally dogged determination to keep the rotary relevant in the face of ever-tougher emission requirements.
Given this, it should come as no great surprise that when faced with the challenge of teaching an old dog new tricks, namely finding new ways to re-imagine the workings of the internal combustion engine, Mazda's engineers took to it with gusto.
Carsguide was among a select group of Australian and international journalists invited to Iceland last week to sample the new CX-5 compact soft-roader, weeks ahead of its global unveiling at the Frankfurt international motor show.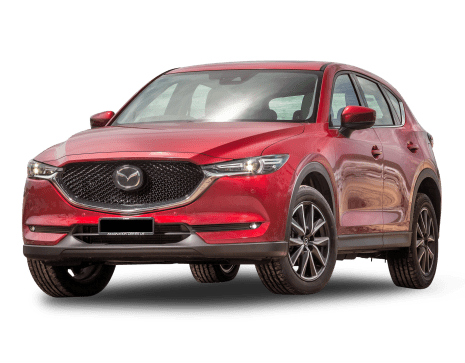 Explore the 2012 Mazda CX-5 range
As over-used as the term may be in the auto industry, the CX-5 really is as new as an all-new car can get, with virtually every key component having been reengineered in Mazda's quest to drive down its fleet emissions by 30 per cent between 2008 and 2015.
The new compact soft roader is the first new model to adopt the full suite of what Mazda is calling its SKYACTIV technologies, encompassing a range of engine, transmission, chassis and body initiatives.
Value
Given this drive was weeks ahead of the car's global unveiling at the Frankfurt motor show in September, Mazda was understandably coy about pricing. Despite this, executives said repeatedly during this event that the CX-5 would be competitively priced against key rivals when it arrives in Australia in early 2012. From this we can predict a likely starting price for a base front-drive manual of around $28k, while a fully-loaded top-spec diesel auto all-wheel drive should tip the scales at around $45k. Final specification is not confirmed but expect a three tier range encompassing base, mid and luxury.
While a competitive level of kit is assured, some of more notable possibilities include High Beam Control, Smart City Brake Support, Lane Departure warning and Rear Vehicle Monitoring System.
Technology
At the heart of Mazda's new-found ability to eke significant efficiency gains out of largely conventional petrol and diesel engines is cleaner combustion. By targeting the combustion cycle and taking a holistic view of the engine, Mazda's engineers addressed compression ratio, air-fuel ratio, combustion ratio and timing, pumping losses and mechanical losses.
In the case of the 2.2-litre petrol engine they bumped the compression ratio up to an extraordinarily high 14:1, introduced new multi-port direct fuel injection, adopted a free-breathing 4-2-1 exhaust system, continuously variable valve timing on the inlet and exhaust ports, and reduced internal engine friction by 30 per cent. The result is approximately 15 per cent better fuel consumption compared with the current Mazda 2.0-litre MZR engine, and around 15 per cent more torque at low to middle revs. All that, and the engine is also some 10 per cent lighter overall.
The new twin turbo 2.2-litre diesel is likewise some 20 per cent lighter, but where Mazda pushed the petrol engine's compression ratio sky high (excuse the pun), in the case of the diesel they've opted for the same 14:1 ratio which, in a diesel engine's case is remarkably low. Most diesels run at around 16:1 or 18:1, but by adopting variable valve lift and recirculating the internal exhaust gases Mazda's engineers were able to quickly stabilise combustion after a cold start. As with the petrol engine they've reduced internal friction by some 20 per cent and improved fuel consumption by 20 per cent compared to the current 2.2-litre MZR-CD diesel. And, because the engine burns its fuel charge so efficiently, it doesn't require the additional exhaust system treatments adopted by rival carmakers to clean up NOx, yet still meets Euro 6 emissions standards.
Behind these engines sits a pair of comprehensively reengineered six speed manual and auto transmissions. The new six-speed automatic features a raft of internal changes over its five speed predecessor designed to lighten the unit and improve fuel consumption. Mazda claims the gearbox is between four to seven percent more fuel efficient, with a large part of its enhanced efficiency being its ability to spend more time 'locked up', reducing torque converter slippage end providing a shift experience that's nearer to the feel and efficiency of a manual transmission.
Both the petrol and diesel engines come standard with a fuel saving start-stop function regardless of transmission choice.
Safety
Mazda's focus on delivering a car that is linear and easy to handle ensures the CX-5 is not only predictable and safe but also fun to drive. This focus on dynamics ensures a high level of active safety, meaning the driver is less likely to get into trouble or more likely to be able to avoid it. That said, the CX-5 is also expected to achieve the highest crash rating from Euro NCAP.
A key element of its expected crash performance is the all-new body, which has been optimised for strength but at the same time lightened to, again, aid fuel consumption.
Styling
The CX-5 is the first production version of Mazda's new Kodo, meaning Soul of Motion, design language. A handsome, well-proportioned compact SUV, it's similar in size to the current CX-7, leading to speculation that the future for that model is not for long.
Aside from some black plastic cladding on the side sills Mazda's designers have avoided the temptation to 'butch it up', so there's no overt wheel arch flares or other off-road-inspired accoutrements.
Inside there's ample room for four, with the driver confronted by a sporty dash design that draws on cues such as the hooded instrument cowl seen on a number of existing Mazdas. The front bucket seats are comfortable and  supportive, with decent side bolstering and plenty of adjustment. All the major controls fall easily to hand and the steering wheel itself is a sporty three spoke design that's satisfyingly thick rimmed. A new BMW i-Drive like rotary dial on the centre console accesses audio, multimedia and so forth.
Rear seat passengers are well catered for with good ingress and egress and adequate space for my six foot frame to sit comfortably behind my own driving position. The seats fold 40-20-40 or 60-40, depending on what Mazda specifies for Australia, and can be lowered at the flick of a lever from the rear hatch. Once folded the seat base drops to create a large and near flat luggage area. With the seats up there's still good boot space and, beneath the floor on Australian models will be a space saver spare. The single piece rear hatch is light and delightfully easy to operate.
Driving
Four handmade prototypes were on hand at launch, each providing insights into the CX-5's various drive train combinations, encompassing petrol and diesel, manual and auto, front and all-wheel drive.
The need for the CX-5 to be fun to drive as well as functional was a defining development goal and has resulted in a vehicle that transcends the class in terms of driving dynamics. From its steering weight, feel and accuracy, to its taut body control, excellent manual shift quality and spirited performance, the CX-5 resets the category goalposts. The relationship between engine, pedals and gearbox is perfectly weighted and the short-throw manual shift lever feels positively sports-car like in its action.
We sampled the petrol four-cylinder in two states of tune, a 110kW version specific to the Russian market, and a 121kW version that will go to most other places. Australia will get a different state of tune again, with a lower 13:1 compression ratio and an output between the two to allow it to run on standard 91RON fuel.
The engine is smooth and energetic, doing its best work above 3000rpm but offering decent low and mid-range urge. It's a fizzy, vigorous four-cylinder in the vein of modern Mazda power plants that's happy to chase the 6200rpm redline.
But it's the twin-turbo diesel that's the real revelation on the range. The engine spins with the eagerness of a petrol, revving well beyond the mark most diesels are capable of and making good power and torque to just 500rpm shy of its high 5200rpm redline, with barely any sign of vibration or harshness. The engine's lower compression ratio allowed Mazda to reduce the weight of its internals, causing it to spin more freely. Couple this with the linearity of a twin turbo installation and you have the makings of a truly great diesel.
The Icelandic roads threw up a good variety of sealed surface conditions, including sections of the coarse-chip bitumen that's common in Australia, and here Mazda's efforts to reduce NVH were notable. This has been an area of criticism in the Mazda3 but the CX-5 does a much better job of keeping cabin roar down, even on the lower profile tyres.
The suspension engineers have also done an excellent job of endowing the CX-5 with enough compliance to absorb substantial humps and bumps at speed yet settling quickly and predictably after the fact.
We sampled both 17 and 19-inch wheel and tyre combinations and found each impressive in terms of ride and grip. The larger wheel and tyre combo does impact marginally on ride quality but not unduly. 
Verdict
We can't see the CX-5 being anything other than a hit when it arrives here early next year. It offers a real point of difference, dare we say excellence, in a field of rivals that are to a large extent competently bland. If you're in the market for a compact SUV and can afford to wait a few months, do yourself a favour and hold out for a test drive of the new class leader.
Pricing guides
$16,990
Based on 359 cars listed for sale in the last 6 months
Range and Specs
| Vehicle | Specs | Price* | |
| --- | --- | --- | --- |
| Grand Tourer (4x4) | 2.0L, ULP, 6 SP AUTO | $12,999 – 23,990 | 2012 Mazda CX-5 2012 Grand Tourer (4x4) Pricing and Specs |
| Maxx (4x2) | 2.0L, ULP, 6 SP AUTO | $13,990 – 19,490 | 2012 Mazda CX-5 2012 Maxx (4x2) Pricing and Specs |
| Maxx (4x4) | 2.0L, ULP, 6 SP AUTO | $12,800 – 19,990 | 2012 Mazda CX-5 2012 Maxx (4x4) Pricing and Specs |
| Maxx Sport (4x2) | 2.0L, ULP, 6 SP AUTO | $13,975 – 19,990 | 2012 Mazda CX-5 2012 Maxx Sport (4x2) Pricing and Specs |
Pricing Guide
$13,990
Lowest price, based on 46 car listings in the last 6 months
View cars for sale
Similar Cars
Toyota RAV4

Hyundai Tucson

Volkswagen Tiguan

Mazda CX-3