Lexus GS450h 2006 review: first drive

But we've got to say the GS450h is a revelation in terms of performance and economy, a promise of what technology can and does deliver.
The really exciting part however is that this technology is likely to find its way into the good old family Camry within the next couple of years.
Now that is exciting!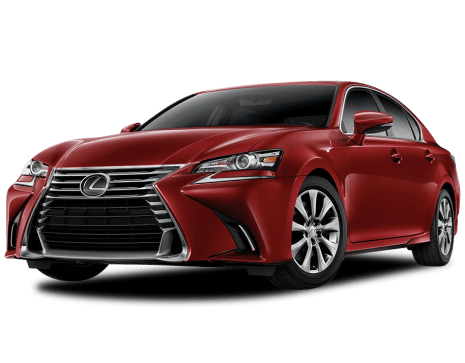 Explore the 2006 Lexus GS range
We missed the launch of the GS450h at Bathurst a few weeks back and we regret doing so after a week behind the wood in-laid wheel.
You see Lexus has opted for an entirely different approach to the hybrid question, with the emphasis firmly on power rather than economy.
That's not to say this hybrid is not a light sipper, it still consumes fuel at the claimed rate of 7.9L/100km - but that's really not the point.
The point is, Lexus has shown, that it is now possible to have your proverbial cake and eat it too.
Here's a car that goes hard but still manages to deliver four cylinder-like economy.
In fact, if this is what hybrid technology has to offer, it could well become the new millennium's answer to turbocharging - because let's face it, the V8 has had its day.
Having said that, the GS450h is not cheap, not at more than $120,000, but you do get a lot of motor car for your money.
The heart of the matter is not some piddling four cylinder engine but rather a family-sized 3.5-litre V6 which itself puts out 218kW but has beefed up with the addition of a powerful 147kW electric motor.
The electric motor alone kicks out as much power as some family cars.
The combined result is a sports sedan that delivers a modulated 254kW of total power, with much of the torque available instantly as there is no spin up time necessary.
Like its cousin Toyota Prius, the Lexus has a large visual display showing the ebb and flow of energy through the hybrid petrol-electric system.
The normal tacho has been replaced by a power meter the left of the speedo that is calibrated in kilowatts.
The ignition key is a wireless one with a button to power up the system.
Standard features include 10 airbags, stab- ility control, pre-collision system, radar controlled cruise, rear view camera, DVD player and a 14-speaker Mark Levinson audio system.
We like the GS styling, low and sleek with a swept back look that takes for the form of a four-door coupe.
It looks classy and the multi-layered five- spoke design of the 18in alloy wheels is particularly effective.
Inside the hybrid is as quiet if not quieter than other models in the Lexus range.
The CVT auto is designed to optimise power and economy, with just the one continuously variable forward gear.
But for more enthusiastic drivers a set of six cogs is provided for manual changes and the suspension can be switched to a firmer sport setting.
There's even a power setting for the hybrid system that unfortunately we did not discover until too late in the piece.
How embarrassing?
There we were thinking it went all right anyway.
Even pushed hard the Lexus still managed to post 9.6L/100km which is just outstanding.
If you are looking for a reason to buy Japanese instead of the German premium brands, the GS450h is drives a pretty good argument.
Pricing Guides
$11,220
Based on third party pricing data
Range and Specs
| Vehicle | Specs | Price* | |
| --- | --- | --- | --- |
| GS450h Hybrid | 3.5L, Hyb/ULP, CVT AUTO | $10,780 – 14,740 | 2006 Lexus GS 2006 GS450h Hybrid Pricing and Specs |
| GS300 Sport | 3.0L, PULP, 6 SP SEQ AUTO | $7,370 – 10,450 | 2006 Lexus GS 2006 GS300 Sport Pricing and Specs |
| GS430 Sport Luxury | 4.3L, PULP, 6 SP SEQ AUTO | $11,000 – 15,070 | 2006 Lexus GS 2006 GS430 Sport Luxury Pricing and Specs |
Pricing Guide
$10,780
Lowest price, based on third party pricing data
View cars for sale
Similar Cars
BMW 5 Series