How car audio is changing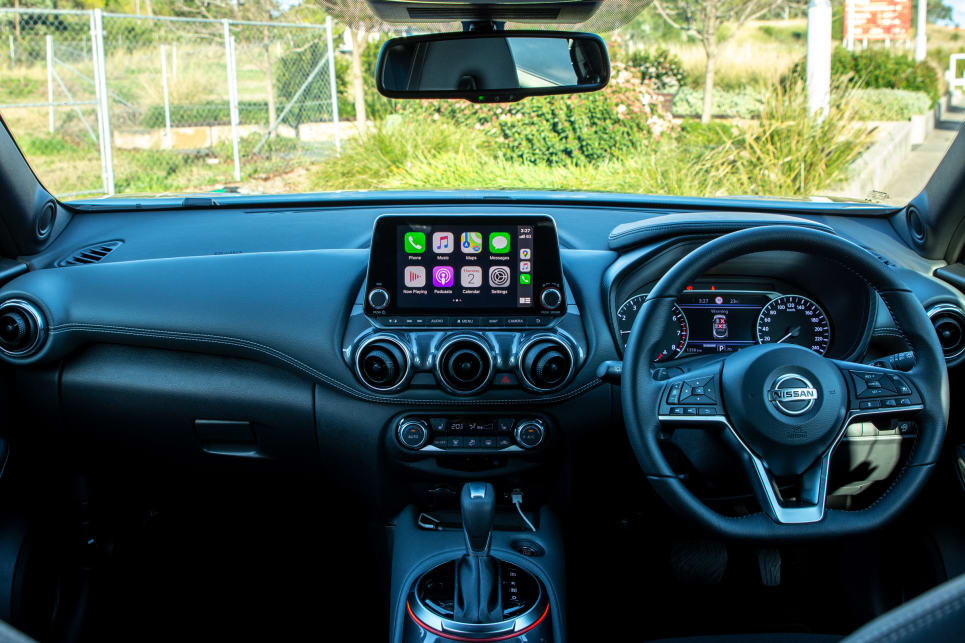 Obviously, modern cars a lot more pleasant, and safer, to drive than older ones, thanks to huge, and continuous, leaps forward in engineering and software, but they are also just far nicer places to spend time - even when they're not moving - thanks to impressive improvements in their audio systems. 
Depending how old you are, or how old your car, you might well remember having to lug around cassette tapes, which you would play through a very small number of tinny speakers. Sometimes your tapes would melt in the sun, and sometimes your car's cassette deck would eat them. A friend of mine had a car with a tape stuck in it, and listened to the same album - fortunately a Beatles album - for years.
Then there were CDs, which were slightly harder to melt and vastly better in terms of sound quality. Indeed, car audio has been a constant curve of improvement for years - even in terms of radio, with DAB a far superior and less-hissy experience than plain old FM and AM.
Today, everyone expects to have every song ever recorded in the car with them at all times, with roughly a billion Podcasts on standby if they don't feel like music.
Speaker technology, and the number of them we can jam into a car interior, has also changed over the past decade, but it's the technology that's coming that will make your ears sing with happiness. And, in the case of the cutting-edge sound-zone tech that's just around the corner, it will improve your life as well.
Let's take a look at what, and how, we'll be hearing things in our cars in the near future.
Zoning out - the joy of never having to listen to other people's music again

Hyundai is working on "separately controlled passenger sound zones".
Various car companies have talked about new car-audio systems over the years that could vastly improve the lives of parents, in particular, overnight, but it looks like Hyundai might get there first.
The idea is to create a system of Separated Sound Zones (SSZ) that can describe or increase the wavelengths of sounds from multiple speakers in a car to create invisible sound pods that would allow people in each separate seat of a vehicle to hear only their own music - or phone calls - without being bothered by what other passengers are listening to, all without the need for headphones.
That's right, parents might never have to go for a drive with The Wiggles again. And kids might never have to suffer through a whole day of Test match cricket commentary again, either.
Hyundai is working on "separately controlled passenger sound zones" as it prepares for a future in which cars are increasingly autonomous and in-car entertainment becomes a vital selling point.
"This system is necessary for autonomous driving, because passengers want more entertainment in self-driving cars," says Ih Kang-duck, Research Fellow at Hyundai's NVH Research Lab.. "Passengers may regard a song that excites a driver as a noise. The system guarantees each passenger the choice of their own songs.
"I hope by providing drivers and passengers with tailored, independent audio spaces, they will experience a more comfortable and entertaining transportation environment."
Hyundai began researching the system, which would still allow people to speak with each other, while listening to whatever they like in their sound zones, back in 2014, and had promised its arrival in production vehicles around this year. We've not heard it yet. When it does arrive, of course, you can expect sister company Kia to also be offering it.
The system would also allow people to make Bluetooth phone calls without letting their conversations be heard within the vehicle, and only the driver would have to put up with listening to navigation instructions, for example. 
"The alarms and voice messages from navigations are necessary for drivers, but not for passengers," Ih added. "Passengers will be able to enjoy silent rides thanks to the system."
Another Korean company, Harman, is working on a similar system to SSZ, which it calls Individual Sound Zones (ISZ), which it grandly describes as "liberating and empowering".
Speaker up

So Audi offers optional Bang & Olufsen systems in its cars.
One of many areas that high-end car makers like to compete with each other in is in the audio space, and they tend to do so by signing deals with the makers of the kind of hugely expensive stereo systems their buyers would have in their homes. 
So Audi offers optional Bang & Olufsen systems in its cars, which are incredible and feature nifty pop-up speakers that are miniature versions of the huge units you can buy for your house.
BMW has the latest Bowers & Wilkins Diamond Surround Sound in its more expensive models, which feature speakers made using diamonds and kevlar. They'd want to sound good. 
Bentley, which uses Naim, has an optional 21-speaker set-up, plus two bass transducers, which basically shove bass into your body through your seat.
Lexus tops even that effort, offering a truly staggering 23 speakers in its LS limousine, attached to a Mark Levinson stereo, which is also amazing.
At the funkier, edgier, more street-cool end of car audio is Jeep, which offers Beats By Dre stereo systems.
And it's not just the expensive car companies that realise people really appreciate a good sound and, as cars improve on NVH levels and get quieter and quieter (and in the case of EVs, almost spookily silent), car audio becomes even more important.
Mazda was one of the first companies to put speakers in the headrests - in its MX-5 roadster - which makes perfect sense in a convertible. 
The Japanese company offers optional Bose systems in its cars, with up to 12 speakers, and puts serious amounts of research into where those speakers are placed in each of its vehicles. 
Nissan also works with Bose (as do Porsche and Audi), and its edgy Juke model can be optioned with the Bose Personal Plus sound system, which features UltraNearfield Headrest Speakers, which provide "360-degree studio sound". 
When you think about it, having the speakers right next to your ears just seems to make a lot of sense, and it's something you can bet we'll be seeing in a lot more cars in the future.
And that speakers in the headrest will be a part of those individual Sound Zones, too.
Taking home cinema on the road

Sony's Vision-S is fitted with the brand's 360 Reality Audio system.
Once autonomous cars really do become a reality, what do you think we'll be doing on the road? Just what we do at home, of course, staring at screens. 
Sony is already ahead of the curve, unveiling its Vision-S connected car platform at this year's CES nerd-fest. Its dashboard showed off no less than six screens and the vehicle was fitted with Sony's 360 Reality Audio system, which is used to provide surround sound for streaming movies, and video game feeds, to passengers.
If the much talked about Apple Car ever eventuates, you can expect car audio - or car audio visual - to take a huge step forward there as well. 
It was, after all, the invention of the ubiquitous iPhone that changed the way we all listen to music in our cars today, along with Bluetooth, CarPlay and USB cables, of course.