Subaru Liberty
Pricing and Specs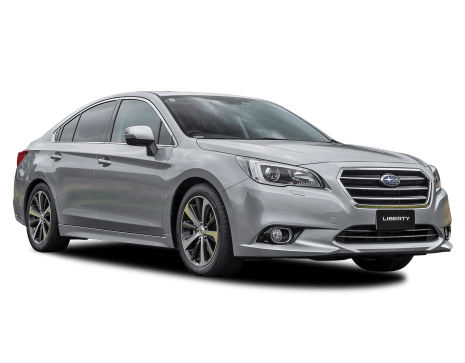 2020
From $31,440
Based on Manufacturer's Suggested Retail Price (MSRP)
1989 to 2019
$2,600 - 42,350
| Year | Price From | Price To |
| --- | --- | --- |
| 2020 | $31,440 | $44,440 |
| 2019 | $21,200 | $42,350 |
| 2018 | $17,500 | $38,280 |
| 2017 | $15,300 | $33,110 |
| 2016 | $13,100 | $40,700 |
| 2015 | $12,900 | $37,620 |
| 2014 | $11,400 | $23,430 |
| 2013 | $9,000 | $21,450 |
| 2012 | $6,800 | $18,040 |
| 2011 | $6,400 | $16,500 |
| 2010 | $6,000 | $15,950 |
| 2009 | $5,500 | $16,170 |
| 2008 | $5,300 | $16,940 |
| 2007 | $4,600 | $15,950 |
| 2006 | $4,000 | $14,630 |
| 2005 | $4,300 | $12,760 |
| 2004 | $4,100 | $12,320 |
| 2003 | $3,700 | $11,660 |
| 2002 | $3,700 | $9,680 |
| 2001 | $3,700 | $9,680 |
| 2000 | $3,500 | $9,130 |
| 1999 | $3,400 | $8,250 |
| 1998 | $3,100 | $8,140 |
| 1997 | $3,100 | $7,700 |
| 1996 | $3,100 | $11,330 |
| 1995 | $2,900 | $10,780 |
| 1994 | $2,800 | $8,250 |
| 1993 | $2,800 | $8,140 |
| 1992 | $2,800 | $8,140 |
| 1991 | $2,600 | $7,590 |
| 1990 | $2,600 | $7,040 |
| 1989 | $2,600 | $5,940 |
* Manufacturer's Suggested Retail Price
Subaru Liberty FAQs
Check out real-world situations relating to the Subaru Liberty here, particularly what our experts have to say about them.
Best replacement for a Liberty Wagon?

With 2000 kg towing capacity the Discovery Sport has the towing capacity you want, it's more than the CX-5, and it's not limited to 80 km/h like the Subaru is. That's a big plus. The only criticisms we've heard about are some niggling interior fit and finish issues, and one or two electrical gremlins. The Land Rover also has more ground clearance than the CX-5 and a traction control system better set up for actual off-road work. 

Show more
Solutions for Subaru Liberty road noise?

Try a sound system specialist; they are doing that sort of thing all the time. Another possibility is Mordialloc Auto Parts, they specialize in Subarus.

Show more
Is Subaru obliged to fix this oil issue?

The fact is we don't have the same clout as Americans do, that's because our consumer laws are weak. Your best course of action in the short term is to talk to your dealer about the problem, and have them do an oil consumption test to establish the actual oil usage. If the test proves your assertion that it's using too much oil you will then have good grounds on which to ask Subaru to do something about it.

Show more
See All Subaru Liberty FAQs
Disclaimer: You acknowledge and agree that all answers are provided as a general guide only and should not be relied upon as bespoke advice. Carsguide is not liable for the accuracy of any information provided in the answers.