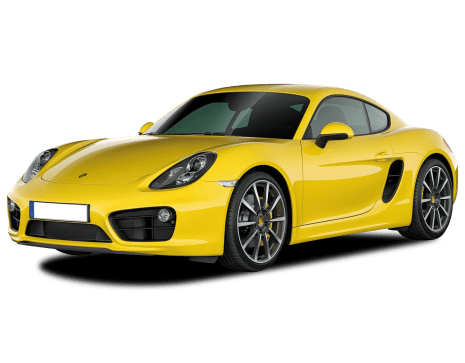 Porsche Cayman
What's on this page
Porsche Cayman Models Price and Specs
The price range for the Porsche Cayman varies based on the trim level you choose. Starting at $59,900 and going to $153,560 for the latest year the model was manufactured. The model range is available in the following body types starting from the engine/transmission specs shown below.
Year
Body Type
Specs
Price from
Price to
2017
Coupe
2.7L, PULP, 6 SP MAN
$59,900
$153,560
2016
Coupe
2.7L, PULP, 6 SP MAN
$52,500
$174,900
2015
Coupe
2.7L, PULP, 6 SP MAN
$47,000
$124,850
2014
Coupe
3.4L, PULP, 6 SP MAN
$52,700
$92,620
2013
Coupe
2.7L, PULP, 7 SP AUTO
$74,900
$98,900
See All Porsche Cayman Pricing and Specs
Porsche Cayman Q&As
Check out real-world situations relating to the Porsche Cayman here, particularly what our experts have to say about them.
Mercedes-Benz C63 vs Porsche Cayman GT4

Obviously you're in the market for a performance drive, and the biggest difference between your preferences is seats. Specifically, just two in the Porsche. So, despite the fact the Cayman has a pretty handy boot in the nose, it's never going to be as practical as a C-Class sedan. The 6.2-litre V8 in the (W204) C63 is a naturally aspirated dream. The sound and fury of 372kW/620Nm (in the Edition 507) driving the rear wheels is a rare pleasure, and on the right road, its balance and mid-range punch are sublime. The current (W205-based) C63 S's 4.0-litre turbo V8 just pips it on outputs (375kW/700Nm), but the biggest difference with that unit's forced induction is that all that torque is available from just 1750rpm. The new chassis is brilliant, and is even quicker point-to-point than the Edition 507. Then there's the Cayman. Although we've somehow missed seat time in the GT4, experience with previous 'special' models, including the (881) Cayman R and GTS point to this being the purest (or purist's?) choice. The 3.4-litre atmo R produces 243kW/370Nm, the GTS 250kW/380Nm, and the 3.8-litre GT4 is at 283kW/420Nm. The Cayman's mid-engine layout, and ideal weight distribution makes it one of the most precise and agile sports cars on the planet. So if you can live with just the two seats (that aren't exactly easy to get in and out of), it's our pick in terms of outright driving enjoyment.

Read more
See All Porsche Cayman Q&As