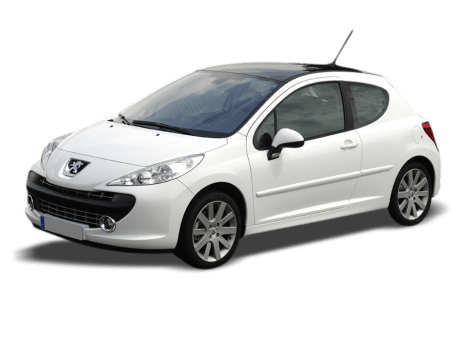 Peugeot 207
What's on this page
Peugeot 207 Q&As
Check out real-world situations relating to the Peugeot 207 here, particularly what our experts have to say about them.
Peugeot 207 thermostat and engine repairs

I think you've done well to get that deal. The problem you now have with the engine could well have started with the earlier thermostat problem, so getting a deal to fix the engine now at a modest cost is a good outcome.

Read more

Power steering failure in Peugeot 207

Without knowing what the problems have been with the car that you refer to it would seem that Peugeot has acted reasonably in resolving this matter. They came to the party with part of the cost of repairs on a four-year-old car that is out of warranty. The dealer wanted to be paid for the work he did, which is not unreasonable either.

Read more

Peugeot 207 engine noise

It doesn't sound like there's a problem. I would suspect it's the engine fan you're hearing on a cold start.

Read more
See All Peugeot 207 Q&As
Peugeot 207 Models Price and Specs
The price range for the Peugeot 207 varies based on the trim level you choose. Starting at $18,480 and going to $23,430 for the latest year the model was manufactured. The model range is available in the following body types starting from the engine/transmission specs shown below.
Year
Body Type
Specs
Price from
Price to
2016
Convertible
1.6L, ULP, 6 SP MAN
$18,480
$23,430
2015
Convertible
1.6L, ULP, 6 SP MAN
$16,610
$21,230
2014
Wagon
1.6L, ULP, 4 SP AUTO
$8,470
$13,750
2014
Convertible
1.6L, ULP, 5 SP MAN
$12,100
$18,700
2013
Wagon
1.6L, ULP, 4 SP AUTO
$7,370
$12,100
2013
Convertible
1.6L, ULP, 5 SP MAN
$10,230
$16,280
2012
Hatchback
1.4L, ULP, 5 SP MAN
$4,840
$10,670
2012
Wagon
1.6L, ULP, 4 SP AUTO
$6,380
$10,450
2012
Convertible
1.6L, ULP, 5 SP MAN
$8,910
$14,410
See All Peugeot 207 Pricing and Specs