11 December 2019
Top five generations of the Holden Commodore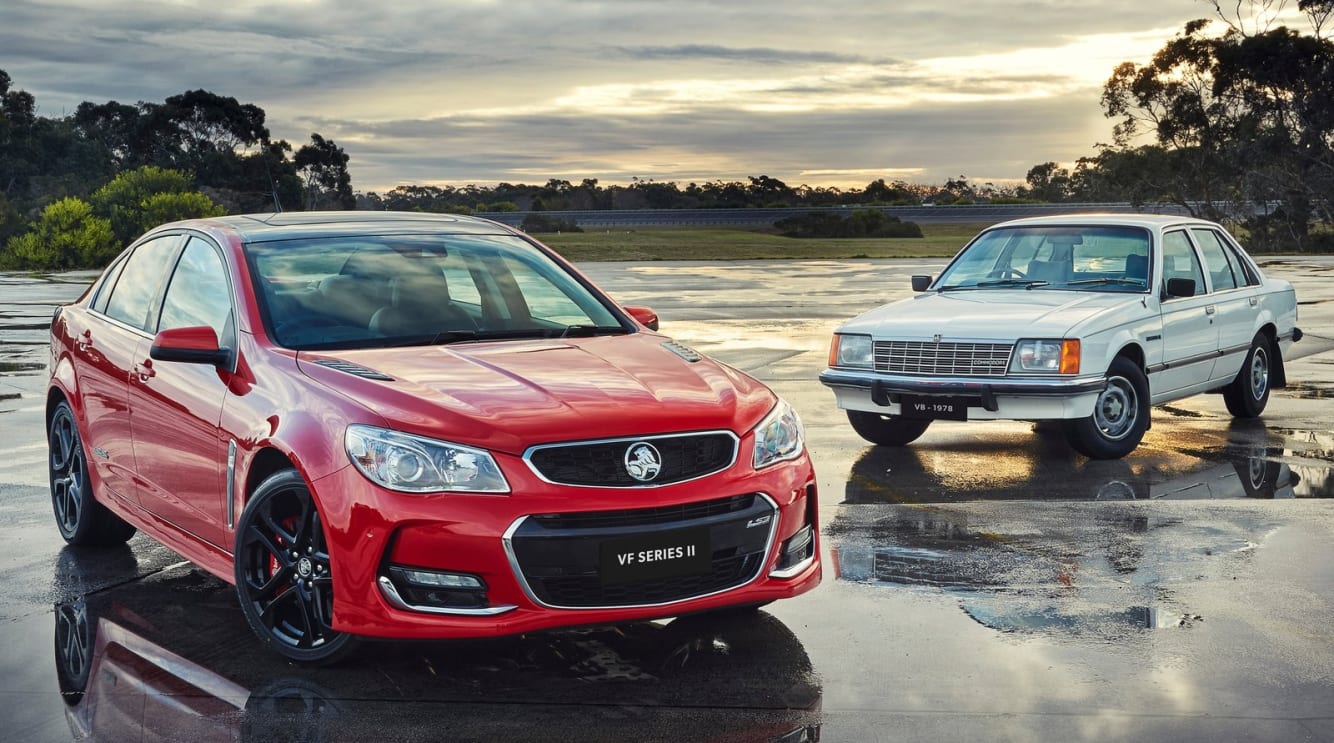 It's official, the Commodore nameplate has been axed after 41 years of being a trusted family hauler, ending with the European imported ZB.
The Commodore now joins the likes of Falcon, Magna, 380 and Aurion in car heaven, so we pay tribute to the best hits of Holden's large sedan.
5. VB

The 1978 Holden Commodore with German engineer Peter Hanenberger, who would become the boss of Holden between 1999 and 2004.
This is where it all began. Holden took a gamble when it downsized from the HZ to the Commodore and it paid off.
While it can be argued the VB wasn't a spectacular car, if it wasn't a success the Commodore wouldn't have lasted as long as it did.
Plus, the image of Peter Brock wrestling one around the racetrack is enough to make VB desirable to anyone. 
4. VL

The Turbo was the performance flagship, the V8 was marketed as ideal for towing.
For the VL generation, gone was Holden's ancient carburetted in-line six, replaced with Nissan's much more efficient RB30 engine.
This led to the introduction of the fully sick VL Turbo, which produced more power than the 5.0-litre V8 - 150kW/296Nm compared to 122kW/323Nm - and made Aussie's fall in love with boosted six-cylinders way before the Barra Turbo.
3. VF

The end of an era.
The swansong for the locally-made Commodore, the VF didn't seem like a massive step forward from the VE, but the Series II update in 2015 stepped things up for the V8 models.
The SS, SS V and SS V Redline models all received a 6.2-litre V8 making 304kW/570Nm and several tweaks under the skin to make the car the best sports sedan ever produced in Australia.
2. VT

Easy to see why Falcon owners jumped ship during the AU/VT era.
At the time of its launch the VT was the most handsome looking Commodore to ever hit the road and only looked better when compared to the AU Falcon.
It won Wheels Car of the Year in 1997 and went on to become the best-selling Commodore of all time.
The VT also paved the way for the reborn Monaro in 2001 with the concept car (codenamed Matilda) based on a VT Commodore.
1. VE

Despite the silly handbrake and early problems with the 3.6-litre V6, it's hard to fault the VE.
Known as Holden's "Billion-Dollar Baby", the VE was the first Commodore to be exclusively developed by Holden, which resulted in the Zeta platform.
Truly a world class car, it was a massive leap from the previous VZ and introduced the Sportwagon, which made owning a station wagon cool.
The VE was even sent overseas as a Pontiac G8, Chevy Lumina and Vauxhall VXR8, while it also underpinned the fifth iteration of the Camaro.