27 March 2019
Super bikes have nothing on this twin-turbo V8 trike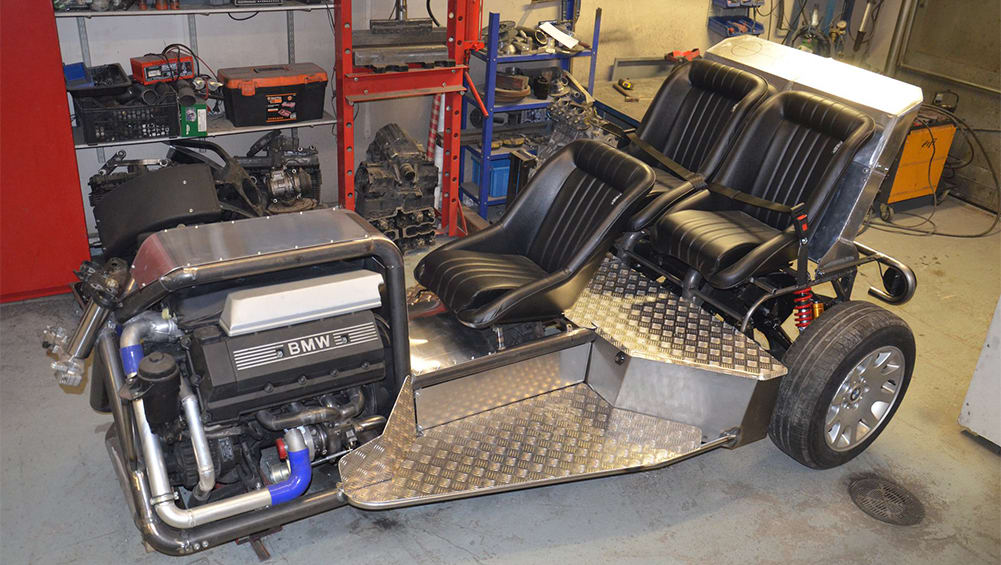 At OverSteer we mainly focus on cars, but sometimes we see something with three wheels or less and think it just needs to be shared.
Enter the latest project from ProBoost, a Finnish company that has specialised in modifying motorbikes and snowmobiles since '94.
With the motto "power is everything", it's only fitting that a custom trike powered by a twin-turbo 4.0-litre V8 is currently being built by the garage.
The engine, gearbox, wheels, differential and subframe are all taken from an BMW E38 740i.
Naturally aspirated, the V8 made 210kW/400Nm, but with forced induction, numbers should be over 270kW/520Nm.
Previosuly, ProBoost made a bike called the M1, which runs the same twin-turbo BMW V8 and is somehow road legal.

Is that a Mercedes V8 bi-turbo badge? (image credit: ProBoost)
ProBoost even sells the frame, so people can make their own BMW-powered death trap.
I couldn't think of a more exciting way to die.
Should BMW sell its super bikes with car engines? Let us know in the comments.