16 December 2017
Holden club re-creates '70s car yard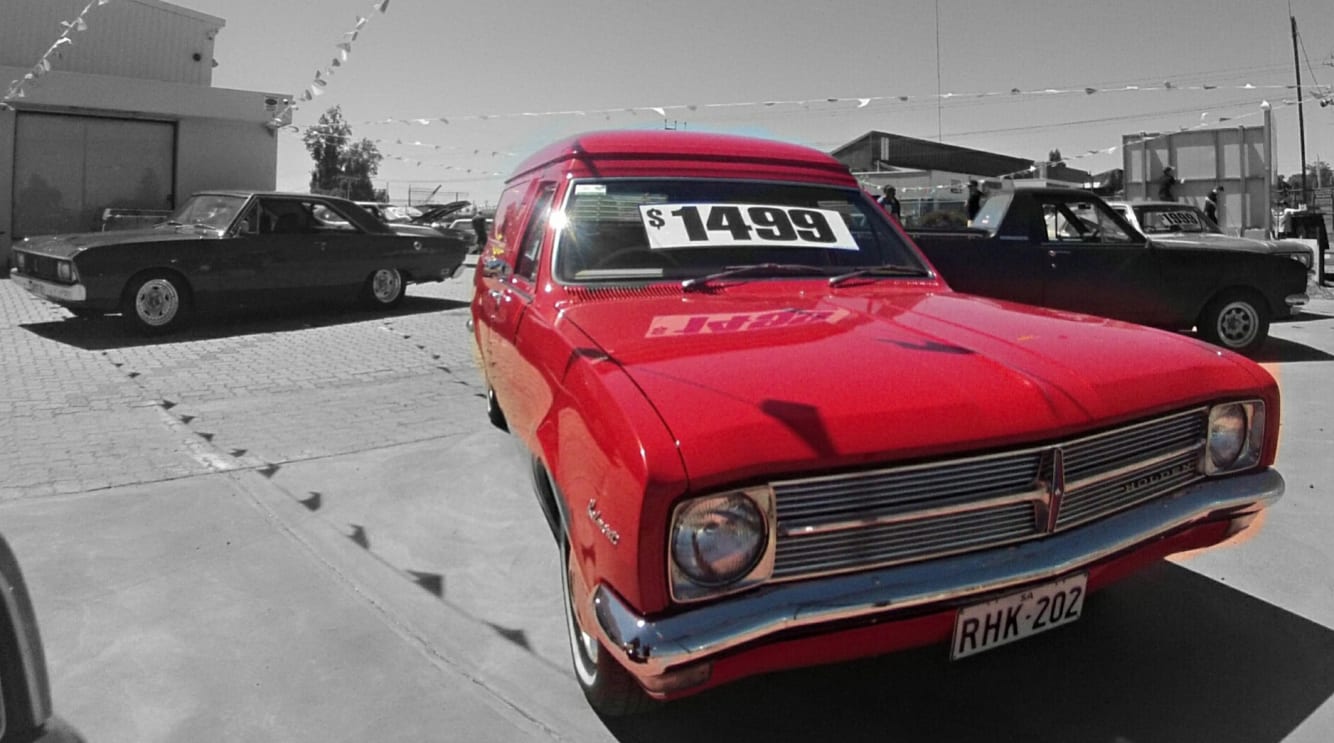 ​With the close of local manufacturing fresh in the minds of Holden enthusiasts, many fans are using this time to reflect on the good times from the past.
The HK-HT-HG Owners Club of South Australia regularly meets once a month, giving like-minded car lovers the chance to talk about the good old days, sharing their stories and showing their cars at club meets.

A taste of the good old days.
In late February 2017, club event coordinator Steve Wickes and club member Carlo Albanese came up with the concept of a 1970s style car yard photo shoot with a number of club member's cars. The location was an old unused commercial property in suburban Adelaide. In order to get the right look, bunting flags and windscreen signage was arranged – for that authentic 1970s look. To give the photo shoot a more realistic feel, a few friends of the club were also invited with a different variety of Holden cars.

30 cars got involved in the photoshoot.
The end result was very impressive as you can see, with more than 30 cars involved in the photo shoot. The club also put on a barbeque and some cold drinks to make a great day out it! Steve was staggered with the attention the photo shoot received. "There was an absolute flood of people from off the street stopping and coming in for a look, and plenty were eager to buy a car at those prices!" Steve explained.

The public were lured into the stunt by the period-accurate 'prices'.
"There are so many stories to tell about the day but at the end of it all, it was just a fun day with a group of great mates with interesting cars getting to know some new members and making more friends."
Source: Survivor Car Australia.
What period-accurate car yard shoot would you most like to see? Tell us in the comments.