29 May 2017
Five times Volvo was just the best...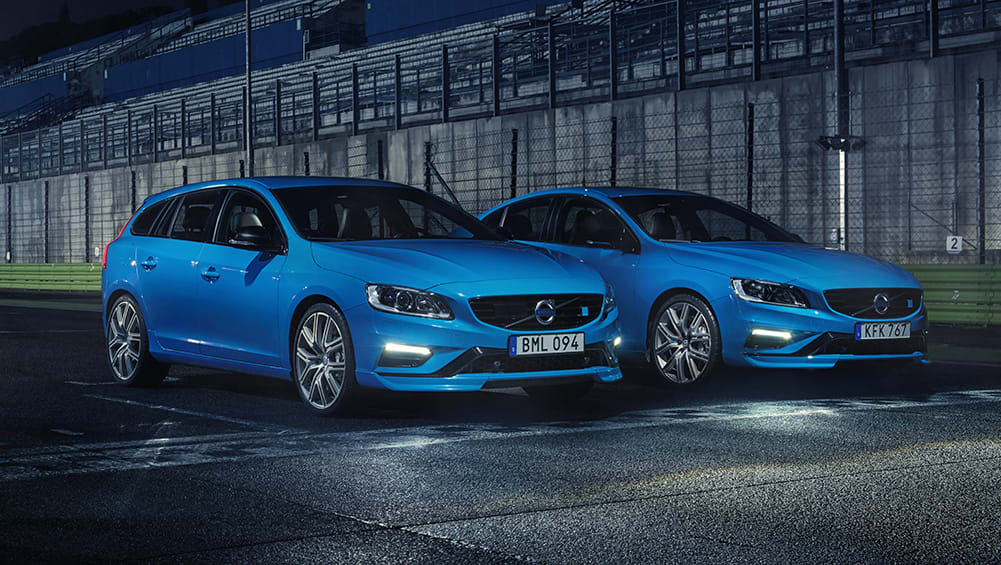 You might not think of Volvo as the maker of anything other than safe brick-shaped cars for geriatric drivers.
They can be as exciting as blowing all your lottery winnings on a fixed term deposit. But it is easy to overlook the company's accomplishments, no thanks in part to its own Swedish culture of understating their own achievements. 
A prominent Volvo executive once described the Swedish understated nature as 'lagom', a Swedish word that has no English equivalent, but can only be described as 'just enough' or 'average'. The essence of 'lagom' itself is reflected in Sweden's own ingrained social preference to live modestly.
The lack of showmanship doesn't mean a lack of brilliance, though. Dig a little deeper into Volvo, and the company has plenty of stories that truly deserve a mention.
#5  Volvo scored a Nürburgring record, and didn't tell anyone about it

Pft. Who wants to brag about being quick anyway?
The Nürburgring may be hallowed ground for enthusiasts, but to marketing departments it is the new proving ground to show-off their latest car's credentials, and even settle long-running grudges. Some car companies these days can't even wait 'til the pre-production camouflage is dropped from a yet-to-be-launched model before sending it out to set a lap record.
Volvo on the other hand, didn't even tell the world it had set a new Nürburgring lap record for a road legal four-door car last year with their S60 Polestar. The car's lap record of 7 minutes and 51 seconds trumped the BMW M4's time by a second, and was set by Cyan Racing, Volvo's official racing team at the end of May. Alfa Romeo then, unknowingly, took the lap record for itself with the Giulia Quadrifoglio in September. 
In its defense, Cyan Racing says the lap record wasn't intentional, as it only wanted to see just how far the S60 Polestar could be pushed. The lessons learned from that test are said to have been fed back into their race car and road car development, the news was announced just as the team began its 2017 WTCC campaign.
#4 - Volvo Installed a system in its cars that made the air around it cleaner as it drove along

You're kind of driving around a big catalytic converter... for the air.
For all its focus on safety you would think that a Volvo car is safer on the inside than it is on the outside. But instead of just topping up the 1999 S80 with all the safety features they could throw at it and calling it a day, Volvo went a step further by tackling the issue of ground-level ozone.
Not to be confused with the stuff in the stratosphere that keeps us from being fried by solar radiation, ground-level ozone is formed by air pollution and sunlight, and has been linked to headaches and respiratory problems.
Volvo addressed the problem of ground-level ozone by coating the S80's radiator with a catalytic layer known as PremAir. The coating was said to convert up to 75 per cent of ground-level ozone into oxygen as the car drove along. So not only was a Volvo good for you as you drove, but good for everyone wherever it was driven.
#3 - They helped build a test highway and a mock town for autonomous technology development

"AstraZero" kind of sounds like a sci-fi Disneyland.
No doubt autonomous technology is the next big thing for cars with many automotive and technology companies racing towards it. Some of their efforts however have been met with legal challenges such as Tesla allowing its customers to 'beta-test' its Autopilot program on the road, and Uber's recent snafu with authorities in America over its autonomous cars service.
Considering the legal - and safety - hurdles, Volvo looked to internalise the development of autonomous technology, but soon realised that it couldn't find a proper proving ground to comprehensively test the technology. So it partnered with academia and authorities to build "AstaZero".
Touted as the world's first full-scale proving ground for "future traffic safety solutions", AstaZero is built over 2 million square metres with 250,000 square metres of paved surfaces, its own city area and a 5.7km highway. The proving ground is designed to accommodate a wide range of real-world test conditions. All of this, just to make sure you don't get any nasty surprises when the technology is ready for the public.
#2 - The decade-old XC90 overcame today's toughest crash test

Volvo plans over a decade in advance when it comes to safety.
The American IIHS' small frontal overlap crash test was one of the most feared and challenging crash tests when it first started in 2012. Many newer, and once highly awarded, cars were stripped of their safety ratings once they were retested with the new crash standards, which saw unprepared A-pillars crumble like the manufacturer's reputation in a split second.
But out of sheer curiosity in updating its safety ratings, the IIHS took a first-generation XC90, which was launched back in 2002, long before the said crash test was ever mooted, and put it through the paces. To everyone's surprise (but possibly not Volvo's), the XC90 came out with flying colours and earned the IIHS' maximum "Top Safety Pick" rating. 
According to Volvo, the XC90's incredible toughness was thanks to the company's rigid internal requirements. Unlike most car companies that design their cars to meet current crash test standards, Volvo was already developing solutions for the type of collisions replicated in today's small frontal overlap crash test in the early-1990s. In fact, Volvo claims that the engineering to overcome that test was already introduced in the 1991 Volvo 850, while the current range of Volvo cars are already using the third-iteration of that technology.
1 - They gave away the patent to the three-point seatbelt for the greater good

An invention that could have netted millions (maybe billions) just given away for free...
Cars of today are stuffed to the railings with airbags, and crash structures that can take a thorough beating. It is in all likelihood though, that you will still be killed in crash if you aren't wearing your seatbelts. Just by strapping yourself into today's standard three-point seat belt will be enough to double your crash survivability rate, not to mention reduce the risk of serious injury in a collision. Impressive for a mechanism that was invented before the cassette tape.
The three-point seat belt was the invention of Volvo engineer, Nils Bohlin, and since its invention in 1959, it has been credited with saving more than a million lives. Its invention is so important that it is still recognised as one of the eight patents to have the greatest significance for humanity between 1885 and 1985, and that span of a century wasn't exactly dull.
The invention alone would have netted the Swedish company millions, but recognising its significance to automotive safety, it decided to give it all away with an open patent, granting other car manufacturers a free use of its design. Simply because Volvo thought that it had more value as a free life saving tool than something to profit from. Good on them.
Is Volvo the most underrated manufacturer? Tell us what you think in the comments.