28 July 2017
Fish out of water: The top five Barra engine swaps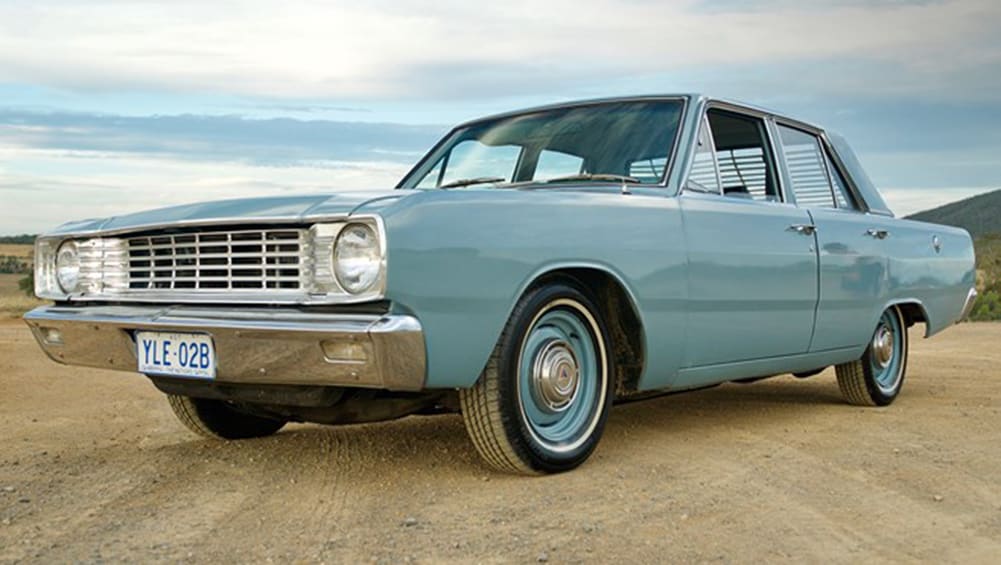 Turners fell in love with Ford Australia's turbo Barra engine when it was introduced in the 2002 BA Falcon.
The 4.0-litre in-line six was a strong unit able to take large amounts of boost without becoming unreliable.
This reputation quickly grew and before you knew it, the six cylinder was being transplanted into other cars. This is our list of top five Barra engine swaps.
5. Chrysler VE Valiant
Chrysler Australia was known for its in-line six hemi engines so adding a Barra unit to a VE Valiant to modernise it almost seems fitting.
Running a turbocharger for that extra grunt, this Valiant isn't a car you would want to challenge for a race at the traffic lights. You would be humiliated.
4. Holden Commodore VL
From the outside, this looks like your standard Holden VL Commodore Turbo. However, if you look under the hood you'll see that the car has the heart of the General's number one enemy.
While this may enrage Holden fans, this VL is faster than any other Nissan powered Commodore as it is running 17psi of boost and is expected to complete the quarter mile (400m) in around 10 seconds.
3. Nissan Skyline R33
The RB26DETT is known for its ability to create massive amounts of power and is usually swapped into lower model Skylines like the GTS-t.
This R33 Skyline is a bit different with the 4.0-litre in-line six sourced from a BA Falcon that makes 845kW (1134hp) at the rear wheels.
2. Holden HG Belmont

When LS swaps are too mainstream. (image credit: Street Machine/Ben Hosking)
Another one to really get the blood of Holden supporters all over Australia boiling. Here is a classic HG Belmont that has recieved a Barra enigne swap.
The owner wanted something quick and unique and decided the Barra was his best bet, as the engine itself only cost $3000 and is producing 275kW (370hp) .
Talk about bang for your buck.
1. Toyota Cresta
Most people will already know this car from Mighty Car Mods. The MCM boys went to great effort to bring the Toyota Cresta back to Australia. First having to pick it up in Japan before driving it half-way across the country so the sedan could be placed on a boat and transported down under.
Made to be a luxurious cruiser, the Cresta was never meant for 10 second quarter mile times so to achieve this goal, Moog and Marty installed a Barra engine among numerous other modifications.
While creating the ultimate sleeper they also managed to complete the quarter mile in 9.979 secs.
What's your favourite Barra swapped car? Let us know in the comments below.