15 July 2019
Final C7 Vette sells for USD$2.7 million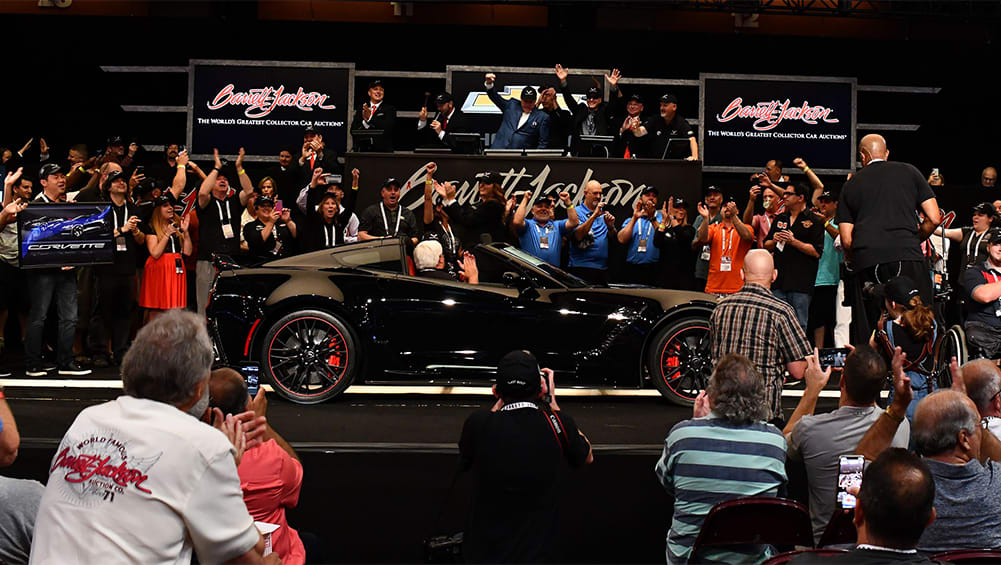 With the impending launch of the new, mid-engined eighth-generation Corvette collectors have gone crazy to buy the the last example of the previous C7 Corvette for USD$2,700,000 (AUD$3.8 million).
Sold at Barrett-Jackson's Northeast Auction this past weekend, the black, manual Z06 coupe was stacked with go-fast options. And it was all for a good cause as the proceeds went to the Stephen Siller Tunnel to Towers Foundation, a charity named for a firefighter killed in the 9/11 attacks that helps first responders and military vets.
The Internet has gone into meltdown with a rumour the buyer was the same lucky (and wealthy) sod who picked up the final Dodge Viper in 2018.
Is the C7 Corvette worth $2.7 million? Let us know in the comments.