4 October 2017
This XY GT survivor was ordered new with a crocodile skin roof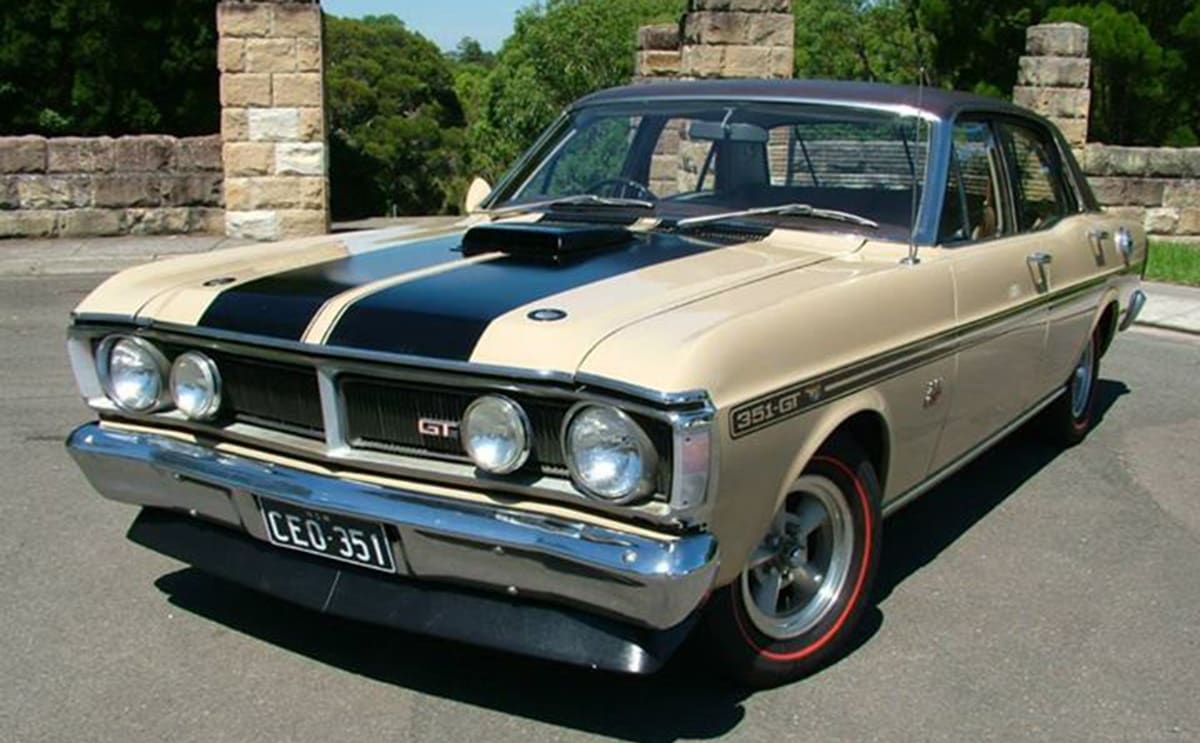 We've all had the dream of designing our very own car, made to our taste and specifications. 
Leading Ford executive, Keith Horner did exactly that in late 1971, when he decided to build a true 'one off' car for himself. Horner worked closely with Ford Australia managing director Bill Bourke, and was a huge part of Ford Australia's success in the '60s and '70s.
He was instrumental in the roll out of the Falcon GT in 1967, in fact he wrote the confidential dealer bulletin internally announcing the release of the Falcon GT. 
Horner ordered his custom built car via the Ford special vehicles division (dealer code 3999), and his XY GT was like no other. The ID tag denotes 'Spec' codes on both the paint and trim, as he didn't want something that could be ordered straight from the brochure.

Which box do you tick for Crocodile skin?
Marked on the original order sheet you'll see special requests for the Deluxe Beige paint, the crocodile skin textured brown vinyl roof, and an instruction for custom interior trim via an internal contact point to provide the beige leather trim.

If you thought vinyl roofs couldn't get anymore weird...
The car was also ordered from the factory with power steering, air conditioning, sports road wheels, and with all stripes and decals deleted.

Classic '70s inside here.
This car was offered for sale a couple of years ago in its unrestored and original condition, receiving lots of interest from serious collectors and enthusiast spectators alike.

A Ford director? No it couldn't be.
As expected, the car was sold for a very healthy six-figure sum to an anonymous collector. As far as rare Falcon GT's go, this is as unique as it gets!
Source: Survivor Car Australia Magazine
Could this be the rarest Falcon of all time? Let us know what you think in the comments below.