2015 Mitsubishi ASX
Pricing and Specs
Click here to see 2020 pricing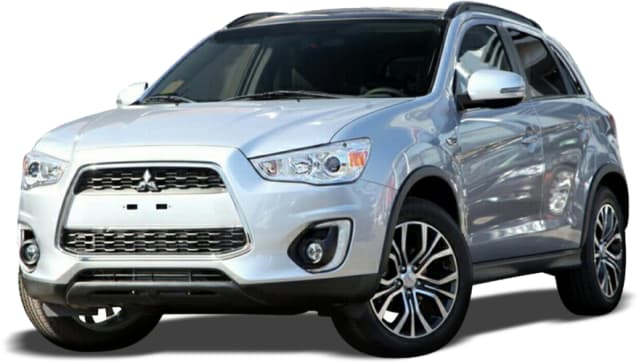 The Mitsubishi ASX 2015 prices range from $11,888 for the basic trim level SUV ASX LS (2WD) to $22,888 for the top of the range SUV ASX LS (4WD).
The Mitsubishi ASX 2015 is available in Regular Unleaded Petrol and Diesel. Engine sizes and transmissions vary from the SUV 2.0L Continuous Variable to the SUV 2.3L 6 SP Automatic.
A new generation of the Mitsubishi ASX SUV was released this year.
Interested in a Mitsubishi ASX?
Request A Brochure
Locate A Dealer
Book A Test Drive

Insurance Quote

Get Secured Car Loan
Price Guide
$16,990
Based on 257 cars listed for sale in the last 6 months
Explore prices for the
2015 Mitsubishi ASX
SUV
Mitsubishi ASX Models
SPECS
PRICE
LS (2WD)

2.0L

ULP

Regular Unleaded Petrol

CVT AUTO

CVT auto

$11,000 – 16,060

LS (2WD)

2.0L

ULP

Regular Unleaded Petrol

5 SP MAN

5 speed manual

$9,900 – 14,850

LS (4WD)

2.3L

Diesel

Diesel

6 SP AUTO

6 speed automatic

$12,400 – 17,930

XLS (2WD)

2.0L

ULP

Regular Unleaded Petrol

CVT AUTO

CVT auto

$12,200 – 17,710

XLS (4WD)

2.3L

Diesel

Diesel

6 SP AUTO

6 speed automatic

$14,500 – 20,460
* Manufacturer's Suggested Retail Price
Mitsubishi ASX 2015 FAQs
Check out real-world situations relating to the Mitsubishi ASX 2015 here, particularly what our experts have to say about them.
Fuel consumption in ASX

The so-called "official" fuel consumption figures are the result of a laboratory test, they're not real life test results and not meant to be taken as such. Their purpose is to give you a basis to compare makes and models by providing fuel consumption figures resulting from tests done using the same consistent test procedure. Fuel consumption is very hard to pin down with any real accuracy because there are so many factors that affect the outcome, so it would be wrong to take a test result like the fuel consumption figures and assume that applies to all situations.

Show more
What is causing 2015 ASX headlights to dim?

Have the battery checked to see it is in peak condition, and also check the alternator to see that it is putting out what it is meant to be putting out.

Show more
B180 or ASX a better used buy?

The price is a little high; I wouldn't pay any more than $15,000 for it. There's no question about it doing 115 km a day, but at that rate the kilometres would quickly climb and you'd soon be in the danger zone where problems are more likely to occur. That's where you would strike the problem of expensive parts, repairs and servicing. You would need an independent mechanic to look after it at a reasonable rate. Bluetooth was standard, but a reversing camera was optional. I wouldn't recommend it. At $19,900 the ASX is a better buy.

Show more
See All Mitsubishi ASX 2015 FAQs
Disclaimer: You acknowledge and agree that all answers are provided as a general guide only and should not be relied upon as bespoke advice. Carsguide is not liable for the accuracy of any information provided in the answers.
Interested in a Mitsubishi ASX?
Request A Brochure
Locate A Dealer
Book A Test Drive

Insurance Quote

Get Secured Car Loan