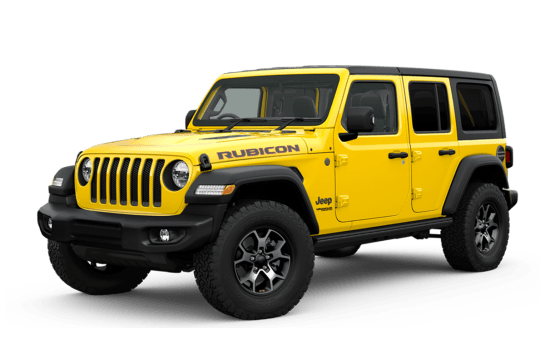 COMPARE
Jeep Wrangler
VS
Kia Seltos
Jeep Wrangler
Likes
Every mod con with uncompromised ruggedness
Amazing off-road ability out of the box
Iconic looks
Dislikes
Rubicon doesn't quite match the spec of US version
Solid front end will always compromise on road
Safety compromised by folding screen and removable doors
---
Kia Seltos
Likes
Outstanding value-for-money
Life-enhancing packaging
Stupendously easy to live with
Dislikes
Full safety suite only available on GT-Line
Parcel shelf only standard on Sport+ and up
Feels a little loose traction-wise on gravel roads
Summary
Jeep Wrangler
A fast-setting sun, the temperature poised to plunge from 10 degrees, zero phone reception, we were halfway up the remote west coast of Tasmania at least an hour away from our destination and there was a Jeep Wrangler bogged up to the axles halting us in our tracks.
If we were in a LandCruiser, Patrol or Defender, this would signal an opportunity to score some brand brownie points by saving the day with a snatch strap. But given this was our first taste of the new JL Wrangler on Australian soil and we were among almost a dozen other Wranglers queued up behind the bogged lead car, you'd forgive our hosting Jeep executives for feeling a tad nervous at this point. This sort of thing seldom happens on media events thanks to impeccable planning of every possible contingency.
But reality couldn't have been more contrary, with smiles all round as snatch straps, Maxtrax and a shovel were mobilised and all hands hit the deck to get us out of there.
This is the thrill of off-roading and Jeeping at its very core, adhering to the popular mantra that you're not going properly off-road until you get stuck.
It probably sounds mad to 95 per cent of the car-buying public, but the anxiety of apparent failure followed by the elation of extrication can be one hell of a buzz.
The longer this recovery takes, the greater the thrill, and this one took the best part of an hour, in professional hands, so we'd been pretty damn stuck.
Given the new Wrangler had proven itself as arguably the most capable off-road vehicle straight out of the box at it's international launch on the infamous Rubicon Trail in the US last year, we should also take pride in the fact that it took Aussie soil to halt it.
But how does it go on Aussie bitumen, in local spec? Read on.
| | |
| --- | --- |
| Safety rating | |
| Engine Type | 3.6L |
| Fuel Type | Regular Unleaded Petrol |
| Fuel Efficiency | 9.6L/100km |
| Seating | 4 seats |
---
Kia Seltos
Sometimes a new model arrives with one particular grade that seems to exceed the sum of its pricing as well as parts. Just such a model is the entry-level Kia Seltos, the S.
Launched in late 2019 as the company's small SUV answer to the successful Mitsubishi ASX, the SP2-series Seltos is a lot like a Kia Cerato, but with a big and boxy body plonked on top for more space, extra utility, higher seating and greater ground clearance (at 177mm) – courtesy of the related Hyundai Kona DNA infused within.
Result? The cheapest version makes for an ideal value urban runabout. And here's why.
| | |
| --- | --- |
| Safety rating | |
| Engine Type | 2.0L |
| Fuel Type | Regular Unleaded Petrol |
| Fuel Efficiency | 6.8L/100km |
| Seating | 5 seats |
Verdict
Jeep Wrangler
7.8/10
The new Wrangler is a rare example of a new product that's been designed from the start to be exactly what it is, without outright sales as the number one priority.
Yes it brings some compromises for everyday use, like the on-road ride and handling and that question mark over its safety.
But this is all so it can be uncompromised off the road, and there isn't anything else on the market so capable, straight out of the box.
It's impossible to nominate a sweet spot of the range without having driven two-thirds of it, but it's hard to imagine the Rubicon not being it. 
Could the new Wrangler tempt you into the world of Jeeping? Tell us what you think in the comments section below.
Note: CarsGuide attended this event as a guest of the manufacturer, with travel and meals provided.
---
Kia Seltos
9/10
On paper, the cheapest Seltos might seem the least appealing of the range. Base model, tiny wheels, unremarkable 2.0-litre engine and a CVT auto are hardly the stuff of champions.
Yet, with its boxy good looks, utilitarian proportions, hardy presentation, agreeable performance, absorbent ride, ample road clearance, thoughtful equipment levels, accessible pricing, low running costs and superlative after-sales care, the S starts to shape up as a handsome and likeable overachiever of the small SUV set.
Budget for the Safety Pack and do insist on that AWOL parcel shelf, and you're left with what might be one of the today's most suitable and formidable real-world urban propositions. The Seltos S rises above its station with an infectious can-do swagger.
Design
Jeep Wrangler
9/10
More than 13 years after the previous JK first appeared, you'd certainly hope the new model brought improvements across the board.
And it has, with more off-road cred, better fuel efficiency, power, tech, refinement, and a few kilos off its beltline. What's most impressive though is how it's stayed true to its core values after what's arguably the most comprehensive redesign in its 77-year evolution.
Key to this core is the continuation of solid axles and coil springs front and rear to maximise off-road articulation.
This combo is notoriously difficult to tune for on-road handling, and even the Mercedes-Benz G-Class has given up the ghost for an independent front end.
The Wrangler's classic removable doors and folding windscreen also remain, even though both are illegal to use on Australian roads because each makes the driver's mirrors redundant.  
The all-new ladder chassis have scored longer wheelbases mainly to allow room for the new eight-speed auto, with the two-door growing 35mm to 2459mm and the four-door by 61mm to 3008mm.
To lower the kilo count, the JL uses aluminium for the bonnet, doors, hinges, fenders, windscreen frame, and tailgate skin, with the latter also boasting a magnesium frame. Australian Wranglers were tipped to use a steel bonnet for pedestrian safety reasons, but clearly the lighter bonnet ended up passing ADR certification anyway.
Other weight-reduction steps include hollow suspension bars, aluminium engine mounts and steering gear and a lighter brake master cylinder. Net savings are up to 90kg, with tare weights ranging from 1762kg for the two-door models, to 1900kg for the four-door Sport S and Overlands, to 1992kg for the petrol Rubicon and 2160kg for the diesel.
The external bonnet latches have been moved closer to the front of the car to meet pedestrian safety requirements and now feature a winch cable retention slot to keep it tidy during off-road recoveries.
The windscreen has been slightly laid back to improve aerodynamics, which may sound futile for a car of this shape but among numerous other detail changes they've resulted in a nine per cent improvement to a still brick-like 0.54 Cd.
Passenger visibility has also been improved through enlarged glass openings and the lowering of the tailgate-mounted full-size spare tyre.
You probably wouldn't expect Star Wars to influence Wrangler design, but the LED headlight internals on the Overland and Rubicon have been styled to reference the electrobinoculars from the original trilogy.
The new vents behind the front wheels are functional, with the role of reducing under-bonnet air pressure at speed. The Rubicon's bonnet vents are also designed to extract heat during lengthy low-speed off-road climbs.
Overall clearance has also been improved, with all variants boasting a 34.8-degree approach angle, 26.2-degree breakover (for the two door Overland, 20.8 for the Rubicon) and 29-degree departure angle, with 252mm of ground clearance (Rubicon). All versions also carry a competitive 760mm wading depth rating.
Clearance levels:
| | | | | | |
| --- | --- | --- | --- | --- | --- |
|   | Sport S 2dr  | Overland 2dr | Sport S 4dr | Overland 4dr | Rubicon |
| Running clearance | 235mm | 260mm | 232mm | 242mm | 252mm |
| Approach | 34.8 deg | 34.8 deg  | 19.2 deg  | 34.8 deg | 34.8 deg |
| Breakover | 23.9 deg | 26.2 deg | 19.2 deg | 20 deg | 20.8 deg |
| Departure |  29.2 deg | 29.2 deg | 29.2 deg | 29.2 deg | 29.2 deg |
Roof options have now grown to three, with the soft top and hard top to be joined later this year by the Sky One-Touch powertop, which folds its soft centre section back to open the whole roof turret at the touch of a button.
Previous Wrangler interiors have felt like a bit of an afterthought, stripped back for simplicity, but every inch of this new one has been considered to pack in all of the modern conveniences while still being tough as nails and able to hose it out if you need to.
The material quality seems to be excellent for a Jeep product, and there's some nice touches like the rubberised surround for the multimedia screen.
Another Jeep design tradition that continues with fervour are the design 'Easter eggs.' With JL, the Torx bit size required to remove the doors is embossed into each door hinge, there's three little notches on the steering wheel centre that refer to the tri-spoke wheel of the original Willys, there's a little climbing Willys printed on the base of the windscreen, another Willy's on the gearknob, and info plaques in the tailgate that mimic the Willys.
One you may not heard of though is the tiny pair of thongs (or flip flops) subtly etched into the left-hand side of the windscreen surround as a nod to notorious Jeep tragic and hot rodding legend David Freiburger's preferred footwear.
Payload ratings are about average for an SUV of this size, with two-door models able to carry 551kg, while four-door Sport S and Overlands step up to 560kg, the petrol Rubicon notes 570kg, but the heavier drivetrain of the diesel Rubicon drops its payload down to 570kg.
Two-door Wranglers carry a braked tow rating of 1497kg, while four-doors step up to 2495kg.
---
Kia Seltos
An imposing nose. Chunky styling. A 'floating roof' design. Vibrant colour choices. With a hint of old-school Subaru Forester in its boxy utilitarianism, the Seltos literally stands out in a very crowded sector. Little wonder it's already a big hit.
It's interesting how Kia and Hyundai went down very different visual avenues with what are essentially the same basic mechanical ingredients. The former is all about space and sensibility while the latter is very much contemporary style orientated.
Maybe that's why, despite brandishing a handsome set of hubcaps, the S' 205/60R16-shod steelies look a wee-bit tiny in those huge wheel arches.
That pleasing practicality ethos outside has been transferred inside the Seltos too, with a simple approach to the dashboard design that aims to enhance your interaction with it rather than distract, confuse or even intimidate. That just isn't Kia's way.
Practicality
Jeep Wrangler
8/10
As I found at the Wrangler's international launch, the JL has taken big strides in terms of passenger comfort and practicality.
One highlight up front is the rubberised gap between the cupholders to hold your mobile phone, which comes in very handy when you're rock hopping.
Instead of bottle holders in the doors, there's flexible nets to grasp all sorts of things. Similar nets can be found on the back of the front seats.
The back seat has plenty of room for my 172cm height behind my seating position, although the backrest is a bit upright for an SUV. Taller drivers might also get a bit nervous about the overhead speakers poking out of the roof.
All versions score directional air vents in the back of the centre console, along with twin USB and USB-C connections, and the 230V inverter plug of the Overland and Rubicon is bound to come in very handy for all sorts of power needs.  
There's the usual two ISOFIX and three top-tether child-seat anchorage points on the back seat, regardless of whether you're in the four-seat two door or five-seat four door.
The back, the four-door's boot is quite a decent size at 897-litres with the rear seats up and 2050 with the seats folded almost flat, with nice and squared off edges for cramming as many eskies and camping chairs in there as possible. Jeep Australia is yet to specify cargo capacities for the two-door versions.
---
Kia Seltos
First thing's first. It's difficult to think of a cheaper new car that's easier to get in and out of than the Seltos. Big doors, wide apertures, a tall ceiling, overhead grab handles, lofty cushions and a sense of airiness make it utterly undemanding. Swinging your hips up and on high flat seats (and down and off again), are further bonuses.
If you're somewhat creaky in the bones and not so mobile, ensure this is on your list.
Most materials are of the hardy, durable variety, with the plastic (rather than leather-sheathed) wheel probably the next biggest giveaway after the wheels that you've chosen bargain-basement.
But at least you can sink yourself into soft and inviting cloth-ish seat fabrics. And there's still some flair in there anyway, from door grilles which either look like an ode to Melbourne's Fed Square or punched-in speaker grilles, to dimpled textures and contrasting shades of silvers and greys. Very Teutonic. 
The majority of drivers should count on excellent front and side vision (though wide C-pillars do blot out over-the-shoulder parking sight lines), as well as a tilt/telescopic steering column and a height-adjustable cushion for locating the ideal seating position.
And everybody should admire the outstandingly concise instrumentation markings, plentiful ventilation and copious storage – including the deep front door pockets, shallow fascia shelves (one next to the two 12V and single USB outlets for maximum practicality) and a sizeable centre-console bin-cum-elbow rest.
It'd be near-impossible finding a less painless rental experience after 30 hours flying to Moose Jaw, Saskatchewan, than the user-friendly Seltos. That also applies to the uncomplicated multimedia connectivity and transparency of all vehicle controls.  
Moving on to the back (possible without having to leave the car thanks to clambering-aiding space between the front seats), that flat and somewhat featureless cushion too is raised, which – like the wide-arc door opening – assists entry and egress as well as the view out for shorter folk.
It's a light-filled expanse of rear-seat space, in contrast to the oppressive darkness of most small SUVs. We're looking at you, Toyota C-HR and Mazda CX-30.
There are a few surprising extras and omissions. On the credit side you'll find two-angle reclinable backrests, a reading light and windows that wind almost all of the way down. Fido will be pleased. None are base-grade guarantees. But could the carpet feel grittier? Optional mats ($163.89 ex-Kia) are a must.
There are no face-level air outlets, map pockets, USB ports or cupholders back there, while the S and Sport grades miss out on that parcel shelf. That's almost dog-act penny-pinching. If you want one, that's $346.12 thanks.
Speaking of the luggage area, the boot opening is huge, the floor flat and the load space level. There's a wagon-like low lip to haul things over, and there's more cargo capacity at 433L than every one of its popular small SUV foes, including the Qashqai (430L), ASX (393L), Toyota C-HR (377L), Suzuki Vitara (375L) and Kona (361L). The Tardis-like HR-V, meanwhile, pips the Kia by just four litres at 437L. A space-saver spare lives underneath.
All in all, then, the Seltos' cabin is big and spacious and inviting to interact with, but what it isn't is innovative. We can't help thinking that, given all that interior space, Kia missed a trick not engineering a sliding rear seat as per the Skoda Karoq, or under-seat storage drawers.
Price and features
Jeep Wrangler
8/10
Jeep announced local price and spec in January, and while prices have risen from the previous $38,990-$53,990 MSRP spread to now span $48,950-$68,950, there's a whole lot every new Wrangler gets that wasn't available in the past.
For Australia, the range is split into three trim levels and a choice between short-wheelbase two-door, and long-wheelbase four door bodystyles, as with the previous JK-generation.
This time around, the base model has been renamed Sport S, and kicks off at $48,950 for the two-door and steps up to the four-door for $53,450.
The rough and ready Sport S makes do with cloth seats and a soft roof with plastic windows, but does have a leather steering wheel, carpet on the floor and alloy wheels, plus Apple CarPlay and Android Auto for the first time, albeit in the smaller 7.0-inch multimedia screen. It's also got auto headlights and rear parking sensors.
Note that the Sport S won't get auto emergency braking and blind-spot monitoring until closer to the end of 2019.  
Sport S options include $745 for premium paint, the ($2250 2dr, $2750 4dr) Sport S Group and the $1950 Off-Road Pack.
The Sport S Group includes a black hard top with removable freedom panels up front, Alpine premium audio, tinted windows and remote start functionality.
The Off-Road Pack brings an upgraded Dana M220 rear axle with LSD, specific 17-inch alloys and all-weather floormats.
The more luxurious Overland is also available in either bodystyle, with the two-door costing $58,450 and the four-door follows the same $4500 premium to total $62,950.
It brings details like leather seats, colour-coded removable hardtop and wheelarches, 18-inch wheels, active cruise control, LED lights all round, proximity keys, nine-speaker Alpine audio, a bigger 8.4-inch multimedia screen with built-in sat nav, a 230V inverter in the back of the centre console and front parking sensors.
The Overland also comes with AEB and blind-spot monitoring straight out of the box.
Premium paint is still optional, but you can also add the $350 Trail Rail cargo management system to four-door models.
The top of the range and more rugged Rubicon is four-door only and the only trim level to offer the option of the new 2.2-litre turbo-diesel engine. List pricing for the V6 petrol version is $63,950, but the diesel adds a full $5000 to cost $68,950.
The Rubicon scores hardcore off-road gear like BF Goodrich mud-terrain tyres, shorter 77.2:1 low range gearing, front and rear diff locks with stronger axles and a swaybar disconnect system and chunky mud-terrain tyres. It also comes with a winch-ready steel front bumper not seen on the early-build examples pictured here.
The Rubicon reverts to cloth seats, but comes with Rubicon bonnet, sturdy rock slider sidesteps, specific 17-inch alloys, black hardtop and wheelarches but retains the Overland's AEB, bind-spot monitoring, active cruise control, Nine-speaker audio, LED lights, 230V inverter, bigger multimedia screen with sat nav, but adds off-road pages.
Premium paint continues as an option alongside the Trail Rail system, but you can also add the $1950 Rubicon Luxury Package, $750 Electrical Group, and an alternative Rubicon set of wheels for $950.
The Rubicon Luxury Package brings back leather seats, gearknob and handbrake handle, heated front seats and steering wheel, plus colour-coded wheelarches.
The Electrical Group brings integrated AUX switches for four extra aftermarket electrical accessories like driving lights or a winch, upgraded 240 Amp alternator and 700 Amp maintenance battery.
On top of these options, there's 100 other MOPAR accessories available.
As with the international launch, we've only been given access to the Rubicon so far, but we'll follow up with tests of the Sport S and Overland ASAP.
---
Kia Seltos
From $25,990 before on-road costs, the Seltos S represents compelling buying, and not just among similar small SUV autos like the versatile Honda HR-V VTi (–$500) and bestselling but ancient Mitsubishi ASX ES (also a tenner under $26,000), as well as the exxier Toyota C-HR 2WD, Mazda CX-30 G20 Pure (both +$4300 apiece) and Nissan Qashqai ST (+$4600).
Thanks to some deft design and packaging, subjectively the Kia feels just about large enough to play in the medium SUV league, alongside favourites such as the Mazda CX-5 Maxx 2WD (+$7290). And while, stood side-by-side, the latter's larger proportions are plainly obvious, its cargo capacity is just nine litres more than the Seltos' 433L.
As with all of the above, the base Seltos is front-wheel drive, in this case employing a 2.0-litre four-cylinder naturally aspirated petrol engine and box-fresh continuously variable transmission (CVT) automatic combination. No manual is available, sadly.
The S is very well equipped for an opener, boasting an 8.0-inch touchscreen multimedia display, Apple CarPlay/Android Auto connectivity, cruise control, automatic on/off headlights, reverse camera, rear parking sensors, autonomous emergency braking (AEB) with vehicle and pedestrian detection, forward collision warning, lane-keep assist, driver attention alert and 16-inch steel wheels with a space-saver spare tyre.
And let's not forget Kia's seven-year/unlimited kilometre warranty.
We advise ticking the $1000 'Safety Pack' option, since it ushers in worthwhile goodies like adaptive cruise control, electric folding exterior mirrors, a driver's side auto up/down window, cyclist collision avoidance braking as part of a more-sophisticated AEB system, larger rear disc brakes and an electronic park brake with hill-hold. Bargain.
However, there are some spec anomalies. You'll need the $28,990 Sport for digital radio and alloy wheels (though it does also introduce a nicer full-colour 10.25-inch touchscreen with sat-nav); only the $32,490 Sport+ onwards brings a parcel shelf/cargo area cover (!), blind-spot alert, rear cross-traffic avoidance and remote unlocking, while rain-sensing wipers, wireless phone charging and any sort of front LED lighting are the preserve of the GT-Line AWD flagship, from $41,400.
The latter includes a more powerful 1.6-litre turbo with all-wheel drive, though it's also a $2500 option on the aforementioned Sport+; note that also bags a multi-link independent rear suspension system in place of the more-rudimentary torsion beam arrangement in FWD models. Metallic paint lightens your bank account by another $520.
Do you need all that extra gear? The upper Seltos' play in serious medium SUV territory… highlighting just how much car the base S actually offers.
Engine & trans
Jeep Wrangler
7/10
The default Wrangler engine is a revised version of the 3.6-litre Pentastar petrol V6 we've seen before, which now produces a healthy 209kW and 347Nm. However, the only revision seems to be the incorporation of a stop/start system in the name of efficiency.
The Rubicon is finally available with a diesel option, but this time it's the only trim level to offer it.
The new unit is a 2.2-litre unit, which is significantly smaller than the 2.8 it replaces, but also much quieter and more refined and generates the same 147kW of power but 10 fewer Newton metres at 450Nm. The latter is available from a useful 2000rpm though.
The 2.0-litre turbo petrol four available internationally isn't on the cards for Australia for now, but could be added if there's sufficient demand.
The 3.0-litre turbodiesel V6 also available overseas is a definite no-go though, as it's only been engineered for left-hand drive.
All Australian Wranglers have stepped up to the familiar ZF-designed eight-speed torque converter auto found in the Grand Cherokee. The transfer case is still controlled by a stubby lever next to the auto selector.
---
Kia Seltos
Kia offers two distinct four-cylinder petrol powertrains in the Seltos.
In the three lower-end models including the S tested here, there's a 2.0-litre naturally aspirated engine producing 110kW of power and 180Nm of torque driving the front wheels via a CVT, while a 1591cc 1.6-litre turbo delivers 130kW/265Nm to all four wheels via a seven-speed DCT in the Sport+ AWD and GT-Line AWD.
Make no mistake, even with fewer muscles to flex, the S' 2.0-litre four provides more than enough performance for its intended function. Just a light press of the throttle will have the Kia leaping into action, and the front wheels scrambling for traction burying the pedal to the metal, and pulling strongly up, right up to the 6500rpm red line.
In doing so it's neither the quietest nor the smoothest engine in its class – the downsized 1.2-litre turbo in the C-HR shines in this regard – but there is nevertheless more than enough punch in reserve for safe and confident overtaking. Expect a 0-100km/h figure of well-under nine seconds, which is strong for this class of SUV.
Such willing performance would not be possible without the natural and eager responses from the new transmission, which is probably the best CVT we've ever experienced in terms of emulating a (decent) torque-converter auto. It shifts smoothly, evenly and without the gearing-related roaring and droning that have blighted these sorts of powertrains for decades.
Fuel consumption
Jeep Wrangler
7/10
This is another area of net improvement, with the petrol Rubicon dropping from the previous model's 11.9L/100km to 10.3.
The diesel Rubicon is rated at an impressive 7.5L/100km, while the rest of the petrol V6 line-up spans 9.6L/100km for the two-door Sport S and Overland, and 9.7L/100km for the four-door Sport S and Overland.
---
Kia Seltos
Better still, given the size and space offered in the Seltos, the 2.0-litre/CVT combo is a comparatively economical one, returning an indicated 8.6L/100km after eight days of restful and spirited driving alike, 0.2 litres per 100km better than the official urban rating. The S' combined urban/extra-urban average is 6.8L/100km, for a carbon dioxide emissions figure of 157g/km.  
The Kia will gladly run on standard 91 RON unleaded petrol or 94 RON E10 ethanol/unleaded. 
Fitted with a 50L fuel tank, expect up to 735km between top-ups based on that 6.8L/100km official combined average number.
Driving
Jeep Wrangler
9/10
It was always going to be hard to match the Rubicon Trail as a launch venue for the new Wrangler, but Jeep Australia did a mighty fine job by pitting us against 17km of the iconic Climies Track on the west coast of Tasmania. 
Starting at the southern end, the track builds in complexity from easy 2WD progress, through high-range 4WD and ultimately low-range 4WD and very much needing the swaybar disconnect system and both diff locks. All aids were certainly active by the time we got stuck, right near the end of the track.
The surface is largely granite, but there's plenty of muddy rutted sections, wheel-deep creek crossings, steep climbs, and sharp dropoffs. Trust me, it's good.
It sounds cliched, but the Wrangler felt right at home here. Having said that, the undercarriage kissed the ground on numerous occasions, which you'd expect with such a long wheelbase, but it's all well tucked and protected in between the wheels.
One weak point is with the export-spec rear bumper, where the plastic number plate mount extends beyond the rest of the bumper and forms a scoop when dragged along the ground. I can see a lot of Rubicon buyers taking to it with a sawzall shortly after purchase.
The 4WD High goes a lot further than you might expect, but the ultra-low range gearing also helps you to plan your wheel placement and path over obstacles carefully and enables heaps of wheel torque for adjusting your speed on the fly.
Some may bemoan the lack of a manual for really technical off-roading, but the eight-speed auto does a great job of putting the power down and isolating drivetrain shock.
When needed, the swaybar disconnect and diff locks are easily activated via the centre console switches, and the former makes a particularly big difference to the Wrangler's ability to keep all four wheels on the track and simply amble along.
I had a steer of both petrol and diesel versions on the track, and the diesel does a really good job for such a little unit.
It'd also no doubt be a lot more efficient when you're off road, but I'd personally prefer the linear power delivery you get with the V6, not to mention the extra power. Did I mention that it's also $5000 cheaper?
Then when you're on the road, which is admittedly where any four-wheel drive will spend most of its time, it's a significant leap ahead of any Wrangler of the past.
It's more refined, more comfortable and more stable, but ultimately there's no disguising its off-road focus.
In the US I said that it felt like it was on par with one of the better dual cab utes, but Australia's bumpier roads reveal it to be a bit more jiggly, particularly through the solid front axle.
I also reckon the chunky mud tyres take a bit of the edge off the handling too, but I am a sucker for the sound of mud tyres rolling down bitumen at speed, and these rough edges are all there for good reasons. 
---
Kia Seltos
Here's where the Seltos' core strengths of pace, space, access and ease come to the fore, dovetailing with a few more virtues to highlight how well the small SUV works in an urban environment.
As outlined earlier, the S is hot to trot from the word go, making it a prompt point-to-point performer, with the CVT presenting none of the hesitation or lag on inclines that blight some dual-clutch (DCT) autos. This is a smooth and relaxing machine to scoot around town in.    
The steering, too, feels light and prompt, for effortless cornering and U-turn manoeuvres; and while there's some lean due the Seltos' raised centre of gravity, the upshot is sufficient spring travel for soaking up the ragged ruts and bumps peppering many urban streets, backed up by hump-traversing ground clearance.
Kia, like Hyundai, makes much noise about how it tunes most new models specifically for Australian conditions, and that seems to show out on the open road, thanks to solid and surefooted handling.
If you really push through fast corners the Seltos will lean quite a bit and seem a tad ponderous as the vehicle's weight shifts about through tighter turns, but it never feels top-heavy or unwieldy.
As far as tall SUVs go, the S is pretty planted. Plus, while not especially quiet, the amount of wind, road and tyre noise heard inside is acceptable.
Note, however, that over gravel at even fairly moderate speed, the stability and traction systems seem a little too relaxed in that they allow the Seltos to slide wide before they intervene to straighten things out again, and do too abruptly at times, cutting power and making for some jerky progress.
If this is a concern then you might want to consider either spending the extra $10K on the AWD version or avoiding such roads, because the S behaves best on bitumen. 
Safety
Jeep Wrangler
6/10
The new JL scored a significant blow with the announcement of EuroNCAP's one-star rating, but it's worth noting that the European model tested lacked the AEB and blind-spot monitoring of the top-two Australian models, which will also be applied to the base Sport S from later in 2019.
At this point, Jeep Australia hopes ANCAP will award it a higher score, but I wouldn't hold your breath for five stars.  
The fact is, it's just not possible to make a car with a fold down windscreen and removable doors and still score the same safety rating as a Volvo SUV.
Aside from these active features, all Wranglers come with dual front and side airbags, if not curtain or any rear bags, while the top models get full-speed collision warning and rear cross-traffic alerts.
---
Kia Seltos
The S comes with a long list of standard safety kit, including anti-lock brakes with electronic brake-force distribution and brake-assist, stability and traction controls, AEB with vehicle and pedestrian detection, forward collision warning, lane-keep assist, driver attention alert, downhill brake control, hill-start assist, reverse parking sensors, rear-view camera with parking guidelines, six airbags (driver, passenger, and side and curtain airbags), and auto on/off headlights with delay function.
There are also two rear-seat ISOFIX points as well as three top tethers for straps.
Like we said earlier, a more sophisticated AEB system with added cyclist collision avoidance braking, adaptive cruise control with stop/start functionality, electric folding mirrors and larger rear-disc brakes are among the extra features of the $1000-optional Safety Pack on S and Sport grades.
Thus-equipped, the S is at the forefront of safety for the small SUV class. ANCAP says the AEB works between 10km/h and 40km/h.
The Seltos scored a five-star ANCAP crash-test rating during 2019.
Ownership
Jeep Wrangler
8/10
The new Wrangler is the first Jeep to introduce the brand's new capped price servicing program, which will be rolled out across the line-up with each model year update.
This caps servicing at $299 per service for petrol Wranglers and $499 per service for the diesel. Jeep claims the new pricing will bring savings of up to $850 over the five-year warranty period than the previous JK model.
Service intervals are now 12month/12,000km for the petrols and 12/20,000km for the diesel, which on one hand is a drop from the previous 24-month gaps, but the distance element has thankfully been extended from 10,000km.  
Jeep is in line with the new five-year warranty status quo among mainstream brands, with unlimited kilometres, five-year capped price servicing and lifetime roadside assistance when serviced through a Jeep dealer.
---
Kia Seltos
For some time now, Kia has led the industry with a seven-year/unlimited kilometre warranty as well as roadside assistance.
Service intervals are every year or 15,000km, while published basic capped-price servicing ranges from $261 to $593 depending on the interval. The total is $2818 over seven year, averaging $402.58 annually over that period.