2010 Honda Civic
Pricing and Specs
Click here to see 2020 pricing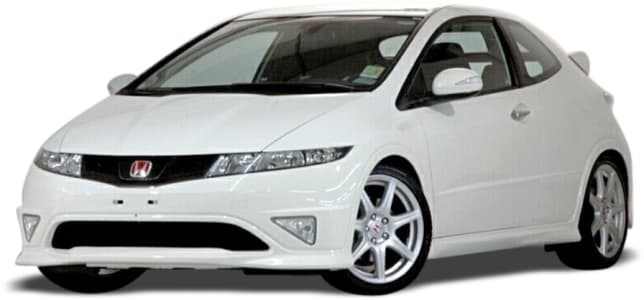 Price Guide
$9,125
Based on 88 cars listed for sale in the last 6 months
Explore prices for the
2010 Honda Civic
Hatchback
Honda Civic Models
SPECS
PRICE
Si

1.8L

ULP

Regular Unleaded Petrol

5 SP AUTO

5 speed automatic

$5,600 – 8,690

Si

1.8L

ULP

Regular Unleaded Petrol

6 SP MAN

6 speed manual

$5,600 – 8,690

Type R

2.0L

PULP

Premium Unleaded Petrol

6 SP MAN

6 speed manual

$7,500 – 11,550
Sedan
Honda Civic Models
SPECS
PRICE
40th Anniversary LE

1.8L

ULP

Regular Unleaded Petrol

5 SP AUTO

5 speed automatic

$5,700 – 8,800

40th Anniversary LE

1.8L

ULP

Regular Unleaded Petrol

5 SP MAN

5 speed manual

$5,200 – 8,030

Hybrid

1.3L

Hyb/ULP

Hybrid with Regular Unleaded

CVT AUTO

CVT auto

$6,500 – 10,010

Limited Edition

1.8L

ULP

Regular Unleaded Petrol

5 SP AUTO

5 speed automatic

$4,400 – 7,150

Limited Edition

1.8L

ULP

Regular Unleaded Petrol

5 SP MAN

5 speed manual

$4,000 – 6,490

Sport

2.0L

ULP

Regular Unleaded Petrol

5 SP AUTO

5 speed automatic

$6,000 – 9,350

Sport

2.0L

ULP

Regular Unleaded Petrol

5 SP MAN

5 speed manual

$5,600 – 8,690

VTi

1.8L

ULP

Regular Unleaded Petrol

5 SP AUTO

5 speed automatic

$5,200 – 8,030

VTi

1.8L

ULP

Regular Unleaded Petrol

5 SP MAN

5 speed manual

$4,000 – 6,490

VTi LE

1.8L

ULP

Regular Unleaded Petrol

5 SP AUTO

5 speed automatic

$4,500 – 7,260

VTi LE

1.8L

ULP

Regular Unleaded Petrol

5 SP MAN

5 speed manual

$4,100 – 6,710

VTi-L

1.8L

ULP

Regular Unleaded Petrol

5 SP AUTO

5 speed automatic

$5,600 – 8,690

VTi-L

1.8L

ULP

Regular Unleaded Petrol

5 SP MAN

5 speed manual

$5,100 – 7,920
* Manufacturer's Suggested Retail Price
Honda Civic 2010 FAQs
Check out real-world situations relating to the Honda Civic 2010 here, particularly what our experts have to say about them.
Ask Smithy Xtra Warranty value on Honda Civic

Personally I wouldn't, the Honda should be reliable enough not to need the extra warranty period, and the RACV roadside assistance is as good as you would get from Honda. In fact the RACV provides the roadside services for most of the carmakers anyway. If you choose to take up Honda's offer check who it is that is actually providing the warranty, it might be the dealer and not actually Honda itself, and carefully check what the warranty covers so you understand what it is you are getting for your money. Quite frankly these extended warranties are mostly money making deals for the car companies and not much else.

Show more
Honda Civic vs Mazda 3

Both cars are good ones, and I'm sure you would be happy with either of them. If I had to choose I would probably go for the Mazda, for its economy and servicing costs, and I believe it would be a little more comfortable. The Civic is a very good car, though; it's well built and a delight to drive.

Show more
See All Honda Civic 2010 FAQs
Disclaimer: You acknowledge and agree that all answers are provided as a general guide only and should not be relied upon as bespoke advice. Carsguide is not liable for the accuracy of any information provided in the answers.