Ford Falcon 1992 Problems
No car is perfect, but we've gathered everything relating to the Ford Falcon 1992 reliability here to help you decide if it's a smart buy.
Ford Falcon: Broken air-conditioning
Answered by CarsGuide
16 Mar 2012
A/C compressors mostly fail because of a lack of lubricant through a loss of refrigerant gas in the system. The gas carries the lubricant that keeps the compressor and other system components alive. I can't recommend an alternative system that you could turn to for your car, instead I would have the system checked for leaks that might be causing a loss of refrigerant, make sure the system is fully gassed, and check it at least annually.
Which car - Falcon EB or ED?
Answered by CarsGuide
2 Apr 2010
When it comes to buying old cars I tend to go with the car that is in the best condition and usually the one with the lower odo reading regardless of age. In your case that's the older car, but because it has done a lot less kays it is likely to give you a better run in the long term. Of course the dual-fuel ED will be cheaper to run, but it will take you a year or so to cover the extra $1000 you have to pay for it. The ED was little changed from the EB it replaced; it had better side impact protection and used environmentally friendly gas in the air-conditioning system.
Radiator blockage
Answered by CarsGuide
31 Mar 2005
I WOULDN'T agree with rodding out the radiator every six months or so, I would rather try to eliminate the problem. If it is casting sand then I would have thought it would have been flushed out by now. Talk to a cooling system/radiator specialist and try to have the sand flushed out. There shouldn't be any affect on the lubrication system.
Falcon's big brake
Answered by CarsGuide
9 Sep 2004
THE BA's brakes were significantly upgraded form the AUIII. The pads are larger, the disc rotors are larger -- 11 mm at the front and 16 mm at the rear -- and the calipers are 40 per cent stiffer, so many factors are affecting what you feel. That should result, as Ford claims, in better braking performance, increased pad life, reduced fade and more solid pedal feel.
Go for the xr6
Answered by CarsGuide
15 Apr 2004
SOUNDS as if you have a nice Fairlane there, Steve, and it seems a shame to sell it when it has such low mileage and is giving you good service. Instead of buying the V8 I'd consider an EB Falcon XR6 because I reckon you'd prefer the performance of that over the Ghia. Sure, the leather and the sports suspension sound great, but the XR6 will eat it for breakfast. Returning to the V8, the Windsor is a good, solid engine that gives little trouble and is good when converted to LPG. As you say, it is all steel, with cast-iron block and heads.
Dashboard fright
Answered by CarsGuide
13 Feb 2004
Sounds as if you have an intermittent electrical problem. They're difficult to track down. I assume the brakes were working properly despite the brake fail warning light. It might be worthwhile having an auto electrician check it out.
Search from Over 8,000 questions
Over 8,000 questions answered by CarsGuide
Complete Guide to Ford
Falcon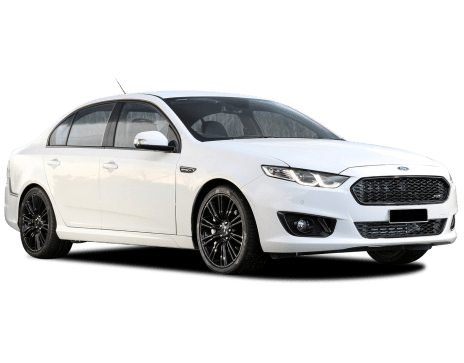 Reviews, price, specs and more