Renault Captur 2014 Review
A new wave of baby SUVs is breaking on Australian shores and Renault is hoping to surf to success with its all-new Captur. The youthful newcomer should land early next year with a starting price just below $20,000 and the emphasis firmly on 20-somethings buying their first new car.
That means design is king - including bodywork with contrasting roof colours - with everything from in-car Apps for the infotainment system to zip-off washable seat covers.
The Captur's SUV body is built up over the mechanical package used for Renault's new baby, the fourth-generation Clio, which means front-wheel drive, small-capacity turbo petrol engines and impressive suppression of mechanical and road noise. Fuel economy should also be good.
Renault now sees the baby SUV class as a potential gold mine, just like its Euro rivals and even Ford and Holden in Australia, which means buyers will have plenty of choice and lots of bargaining power.
"We think it will be a worldwide tendency for a long time. It is a strong trend, crossovers, globally," says Christophe Pejout, the Captur project leader.
It's tough to really rate the Captur without running it back-to-back with its new rivals - including the Ford EcoSport and Opel Mokka - but it does well enough for a small SUV. It's never going to excite a sports car fan, but it's a good looker that hits the right notes for Gen-Y buyers coming to cars for the first time.
And it might also do well with older people looking for that essential higher seating position for their suburban runabout.
VALUE
How do you rate the Captur without a solid bottom line? It's impossible. But, based on a pricetag that is likely to limbo just under $20,000 for the base model - with a tiny 900cc turbo engine - and hover around $23,000 for the popular model, the French contender should be right on the money.
The Captur also promises miserly running costs, with 4.9 litres/100km thirst for the baby engine and 5.4 for the larger 1.2-litre turbo that was available for test driving in France. On the downside, the petrol engines take premium unleaded and Renault Australia has no intention of taking diesel engines, at least for the foreseeable future.
But ownership will be helped by the five-year warranty with $299 capped-price servicing for the first three years. "We wanted a car that looked like a crossover, and acted like a crossover, but didn't consume like a crossover," says Pejout.
There are likely to be three trim levels in Australia, with even the basic car getting Bluetooth connectivity and an Eco driving mode but no rear-view camera.
"There is a lot of competition coming and it will be priced and specified appropriately," is all Renault Australia's Emilie Ambrosy says on pricing plans.
TECHNOLOGY
The mechanical package of the Captur is solid and basic. Just think of the Clio, add a new body on top, and there you go - right down to the cost saving rear drum brakes.
In fact, the Captur is only 150 kilos heavier than the Clio 4 and the same weight as the previous-generation baby car.
Where it scores is with the sort of stuff that young buyers want and need these days, especially the impressive R-Link with giant display screen and access to more than 50 Apps. The system even has a text-to-voice system that can read out tweets and emails, which is going to be essential during the inevitable safety crackdown in coming years.
The tablet-style display screen in the Captur test car - although not confirmed for the starter model - is clear and impressive, with satnav that works well thanks to the TomTom operating system that even keeps a track of the speed limit.
On the mechanical front, the big tech news is the 900cc engine that makes 66 kiloWatts at 5250 revs and 135 Newton-metres of torque at 2500 revs. But, like most starter cars, it's only mated to a five-speed manual gearbox - and it was not available to drive in France.
The larger 1.2-litre motor makes 88 kilowatts and 190 Newton-metres at just 2000 revs, with a six-speed dual-clutch auto called the 'Efficient Dual Clutch' by Renault.
DESIGN
The Captur turns heads and will make great bait in showrooms, especially in the light blue-with white roof colour combination. But the best looking combination is reserved for the diesel cars during the French test and we're relegated to the black-over-brown look for our drive.
There are nine body colours and three roof colours for owners to mix and match, with 16 and 17-inch alloys.
Renault's crazy-talented design guru Laurens van den Acker - he always has a new wild looking pair of sneakers on display - has done a great job in overseeing a car that looks both youthful and inviting. It's not your typical blunt-edged SUV truckster.
And the latest version of Renault's corporate 'face' gives the car a striking nose that manages not to offend. "We think it's more of a family car than Clio 4," says Pejout.
The really classy work is inside the Captur, from the dash layout - which can be customised with colour splashes on things like the switches and air vents - to a sliding rear seat and the zip-off seat covers. They should make clean-up work easier, as well as potentially boosting resale values with a last-minute change to all-new fabric.
The seats are cushy but not particularly supportive and the steering wheel sits too flat - bus-style - for my liking. And the impressive slide-out drawer on the passenger side - which is much bigger and more practical than a traditional glovebox - will be chopped to fit in a right-hand drive dash.
SAFETY
The Captur is almost certain to score five stars from NCAP, since the Clio is a five-star winner that's rated as Europe's safest baby cars.
Neither has any rear airbags but that has not affected the Clio's Euro NCAP rating, although it could cause a problem in Australia next year if ANCAP sticks to its plan to downgrade any newcomer without rear bags.
Pejout admits safety development was focussed on costs and the NCAP targets but points to ESP stability control and ABS brakes in the Captur's favour. "In Europe, people don't count the number of airbags, they look at the EuroNCAP rating. For us, it's important to have a good EuroNCAP rating," he says.
DRIVING
It's impossible to really rate the Captur without driving its rivals. It's trendy enough, and has some cute design touches and lots of technology, but it is nothing special to drive.
It's soft and cushy, not great for cornering grip, but has solid brakes and is quiet at all speeds. For people who just want trendy transport, or something for short-and-sharp city or suburban runs, it ticks the right boxes.
The 1.2 turbo motor needs to be encouraged, which definitely means dumping the Eco mode unless you're in stop-start traffic or cruising at highway pace. At its best, it still only gets to 100km/h in 10.9 seconds and the baby 900 will take 12.9.
The twin-clutch auto is smooth and efficient and, based on comparisons with anything Volkswagen short of the latest Golf 7, beats its German opposition for both smoothness and response. There is no jerking during parking manoeuvres and it holds well on hills.
The Captur is not as good to drive as the Subaru XV, even though it's smaller and likely to be cheaper, and who knows what will happen when it goes up against the more powerful Opel Mokka and Holden Trax twins in the GM line, as well as the Ford EcoSport and the rest.
The cabin package is impressive and the infotainment package is impressive, even the surprisingly-meaty sound system. The adjustable rear seat looks good but only really makes the leg space passable for adults, so is focussed on flexibility for load work, and I'm disappointed that the great dash drawer won't be coming downunder.
So, what to do on the star-score front? Right now, I don't have enough information to make a seriously solid judgement on the Captur, but it's looking like a potential podium finisher in the new SUV class and that means it gets 3.5 from 5 with the potential for a re-score - up or down - once its lands in Australia.
VERDICT
The Captur looks great and is good fun, but it's not for people who like to drive.
Pricing guides
$16,990
Based on 45 cars listed for sale in the last 6 months
Range and Specs
| Vehicle | Specs | Price* | |
| --- | --- | --- | --- |
| Dynamique | 1.2L, PULP, 6 SP AUTOMATED MAN | $9,200 – 13,860 | 2015 Renault Captur 2015 Dynamique Pricing and Specs |
| Expression | 0.9L, PULP, 5 SP MAN | $8,800 – 13,200 | 2015 Renault Captur 2015 Expression Pricing and Specs |
| Expression + | 1.2L, PULP, 6 SP AUTOMATED MAN | $11,000 – 16,170 | 2015 Renault Captur 2015 Expression + Pricing and Specs |
Pricing Guide
$11,990
Lowest price, based on 42 car listings in the last 6 months
View cars for sale
Similar Cars
Renault Kadjar

Nissan Qashqai

Toyota Yaris Cross

Kia Sportage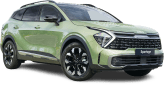 Disclaimer: The pricing information shown in the editorial content (Review Prices) is to be used as a guide only and is based on information provided to Carsguide Autotrader Media Solutions Pty Ltd (Carsguide) both by third party sources and the car manufacturer at the time of publication. The Review Prices were correct at the time of publication.  Carsguide does not warrant or represent that the information is accurate, reliable, complete, current or suitable for any particular purpose. You should not use or rely upon this information without conducting an independent assessment and valuation of the vehicle.